Virtudesk Brings Leverage Back with Tom Ferry at Leverage Summit
May 5, 2021
Virtudesk Brings Leverage Back with Tom Ferry at Leverage Summit
Virtudesk Hosts Leverage Summit Free Virtual Event with Special Guests Tom Ferry, Robert Slack, and Others
[Kirkland, WA] – Virtudesk is bringing Leverage back by presenting Leverage Summit. Taking place virtually on May 27
th
, 2021 at 10:00 AM PST, Leverage Summit will feature Tom Ferry, Tristan Ahumada, Virtudesk CEO Pavel Stepanov, Robert Slack, and other real estate influencers. Leverage Summit is synonymous to level two of Leverage Mastermind - the first event Vrtudesk hosted back in February. Back by popular demand with more advanced topics on how to grow your virtual team and reach multimillion dollar revenue streams, it's a free online event that all real estate agents can hugely capitalize on. Real estate agents can ask questions and get unique advice from Tom Ferry and other influencers. Attendees can register and attend the one-day event for free, by signing up on this
registration page
. Registrants will be able to attend the virtual event by tuning into Zoom.
Virtudesk is proud to bring Leverage Summit to aspiring and seasoned real estate agents for the second time. Through a series of online webinars and panels, attendees will learn how to:
Grow their business - lessons from Tom Ferry

Use technology for leverage and growth

Produce $500 Million in volume and growth a year

Build their team or brokerage with the right staff

Leverage virtual assistants, just like Robert Slack did to build the world's #1 team
Attendees can unlock the strategies to finally scale to the level of their dreams. Leverage Summit is saying no to staying small while saying yes to a tried and true formula that will allow agents to get out of the daily hamster wheel grind while simultaneously tripling their ROI and revenue. This includes setting up the right systems and technology that will improve workflow and maximize automation. Additionally, how to use virtual assistants to delegate and grow, and implementing strategies to growing performance-driven teams from the ground up.
"2020 has totally changed the way we do business and modern-day business owners are using virtual staff to help them run their businesses. Leverage Summit is a must-attend event for those who want to level up from Leverage Mastermind, and leverage global talent and technology to run their operations. Covid will go away, but the new business strategies will remain." -
Pavel Stepanov, CEO of Virtudesk
About Virtudesk:
Virtudesk
was founded in 2016 by Pavel Stepanov. Virtudesk offers virtual assistants from the Philippines who specialize in marketing, prospecting, administrative, customer service, transaction coordination, and time block services. Customers can hire VAs from Virtudesk for part-time or full-time services and can experience highly trained, highly productive VAs that can save customers an upward of
$60k or more
in comparison to hiring in-house. Backed by cybersecurity and Virtudesk's unique
Timedly
system, Virtudesk is able to hold VAs accountable and honest, and keep customer information safe. Virtudesk is dedicated to serving small and medium-sized businesses to help them grow, including real estate agents and other entrepreneurs. Now, a 7-figure business, Pavel is transforming the lives of real estate agents all over the United States and Canada.
Meet our Most Trusted
Partners & Clients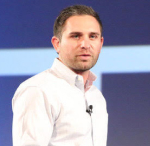 Byron Lazine
Co-Founding Chief-of-Operations at BAM (Broke Agent Media)
I've been using Virtual Assistants for years throughout all of my companies. Once we found Virtudesk the process got even easier and allowed us to scale out our hiring. Highly skilled and accountable professionals. 100% recommend!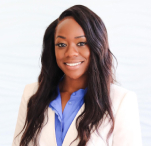 Rebecca Julianna James
Realtor / Content Creator
Before getting started with Virtudesk I had my doubts that they would find what I was looking for. I needed a very particular person to add to my team and let me tell you I am highly pleased! My virtual assistant Myril is the best! I am excited to grow my socialmedia accounts with her. Thank you Virtudesk!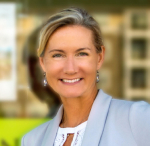 Chelsea Erickson
Realtor La Belle RE Group
I am very happy with the assistance Virtudesk is providing for my real estate business. This is a newer position for my company and we are working through the creation and efficiency.
Share via Facebook
Share via Twitter
Share via LinkedIn
Share via Pinterest
Send via E-Mail