Top 12 Real Estate Market Predictions for 2022
Dec 23, 2021
Top 12 Real Estate Market Predictions for 2022
The pandemic has caused an unexpected boom within the real estate industry. With remote work options turning a huge portion of the American workforce into homebuyers, sales went up and the numbers broke records.
As quarantine restrictions ease up, the housing industry prepares for another year of exploring the pandemic's impact on buyers and sellers. With that in mind, we've collected the top 12 real estate market predictions that you should watch out for in 2022.
1. More Smart Technology
As we all had to spend more time at home, it was inevitable that innovations for making home life easier and more convenient would come along. A foreseeable trend among realtors is the rise of smart home technology.
The pandemic caused significant growth in the smart home market. Economists forecast that the global market for smart appliances will reach US$73.1 Billion by 2026. Currently, Americans make up 23.7% of that market.
Smart home technology makes properties more attractive to more renters and buyers. Access to a centralized command system for appliances and other functionalities has remained attractive despite the costs. As such, the real estate industry is expected to contribute more to the growth of the smart home appliances industry.

2. Mixed-Use Zoning
With remote work options keeping the global job market on high alert, mixed-use properties are predicted to be in high demand for 2022. Currently, the labor market is tight, and no one can ascertain the future of remote work for everyone. This is why adaptive properties that are capable of being repurposed in the future will remain attractive to investors.

3. Virtual Tours
In 2020, 38% of homebuyers in the U.S. were millennials who mostly toured the properties virtually via videos or photos. Due to some states banning in-person showing, and quarantine regulations, virtual showings have developed into a trend. For the entire real estate industry, this is a trend that may continue to grow, considering the growing number of millennials becoming homebuyers.

4. Digital Currency
Digital currencies have flocked the internet these past few years. Even the real estate industry has been impacted seeing sellers, buyers, and tenants looking to transact with digital currencies. Real estate brokers may want to keep an eye out on this trend, and perhaps even make preparations for these kinds of transactions in the near future.
What's important here is that you familiarize yourself with how to make sure these transactions are secure and that you have the capacity to transact and cash out from digital currency transactions.
5. Trade-Ups
Going back to millennial buyers coming into the real estate market, realtors foresee these first-time buyers looking to upgrade their purchases in the next few years. This is a pattern common among buyers coming from a generational demographic. As such, realtors should take care of the first-time buyers they transacted with in the past years. Following up with them could turn out to be another purchase in the next year and beyond.
6. Higher Customer Service Expectations
Due to quarantine restrictions introducing the global market to better customer experience, the same is now expected from almost all industries. This includes the real estate industry becoming more customer-centric with its services. One of the prominent real estate market predictions for 2022 is an increased demand for greater customer service. If you're handling rentals, consider trying tenant experience platforms like HqO and Spaceflow.
7. Higher Mortgage Rates
With the inflation rate still rising, economists expect housing mortgage rates to follow in 2022. Starting at an all-time low of 2.65% in January of 2021, a modest rise has been observed in the past 12 months. This is expected to continue in 2022. Factors including the Fed pulling back its pandemic-induced mortgage support, and recent economic recovery contribute to this.
8. Sustained Housing Demand
Reports say that demand for homes will be sustained as it comes from a big demographic of first-time homebuyers. That's the five largest birth years for millennials reaching their 30s. Due to this, economists predict that there won't be enough housing inventory in the U.S. to respond to the demographic's demand.
9. Property Tech Integrations
Delegation with virtual assistants and global hiring is expected to improve even for the real estate industry with the rise of property tech innovations. With the pandemic forcing most business processes to go fully or mostly digital, real estate transactions are also streamlined with "proptech" like Neighbor and Reali. This trend is expected to grow in 2022 as it offers agents, sellers, buyers, tenants, and investors to go through the process faster, and safer from exposure to the still ongoing pandemic.

10. Continuous Housing Migration
Remote work options continue to have a massive impact on the housing market. Economists and realtors foresee another year with homeowners migrating to more affordable housing options.
2021 saw home buyers opting out of big cities like LA, New York, and San Francisco. In 2022, the real estate industry expects the influx of homebuyers in Florida and other places to continue, especially with the labor market remaining tight in the U.S.

11. Lower Average Listing Time
In 2021, homes that were sold were active on the market for a median of 26 days. Considering the median of 32 days in 2020, and 48 days for 2019, plus the sustained high demand for housing, this can be a trend of lower average listing time for 2022. Other factors may come into play, but considering just these numbers, one of the most popular real estate market predictions today is that houses in 2022 may sell faster than they did in 2021.

12. Virtual Real Estate Emergence
More on the digitization of properties and currencies, Metaverse has created more real estate on the internet. Now, you can buy a property or virtual lots in the metaverse. That's proptech, digital currency, and real estate forecasting, all in one virtual reality world for real estate agents and investors to keep an eye on. Since going live on December 17th, 2021, Metaverse real estate has seen some buyers and thus expects growth in the coming year.
With more updates to roll out in the near future, it may be worth finding out more about it whether you're an investor, agent, or just looking for commercial space.

Real Estate Market Predictions For 2022
There's a lot to look forward to in the real estate industry for 2022. It's been through an unexpected boom during the pandemic and as restrictions ease up, the future still looks bright due to remote work options having been normalized. Not only that, but an entire generation of buyers is another great catalyst for growth and sustainability for the entire industry.
Yet, predictions are just predictions. Patterns may be broken and uncontrollable factors may arise for the entire industry. With so many moving parts, the only clear thing is that productivity matters, and automation and delegation can be leveraged to build a strong business plan that can adapt to changes in the market.
If you're looking to scale your productivity and work with a real estate virtual assistant in 2022, fill out this form and one of our Consultants will get in touch with you.
More Articles from Virtudesk:
Meet our Most Trusted
Partners & Clients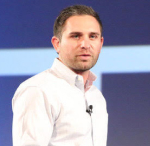 Byron Lazine
Co-Founding Chief-of-Operations at BAM (Broke Agent Media)
I've been using Virtual Assistants for years throughout all of my companies. Once we found Virtudesk the process got even easier and allowed us to scale out our hiring. Highly skilled and accountable professionals. 100% recommend!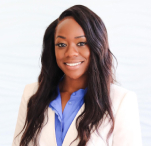 Rebecca Julianna James
Realtor / Content Creator
Before getting started with Virtudesk I had my doubts that they would find what I was looking for. I needed a very particular person to add to my team and let me tell you I am highly pleased! My virtual assistant Myril is the best! I am excited to grow my socialmedia accounts with her. Thank you Virtudesk!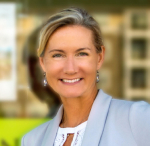 Chelsea Erickson
Realtor La Belle RE Group
I am very happy with the assistance Virtudesk is providing for my real estate business. This is a newer position for my company and we are working through the creation and efficiency.
Share via Facebook
Share via Twitter
Share via LinkedIn
Share via Pinterest
Send via E-Mail