The Rise of the Virtual Assistants
Apr 21, 2018
The Rise of the Virtual Assistants
Virtual work has become increasingly popular among employees and employers. From 2005 to 2012, the number of telecommunicating employees in the U.S. grew by 79.7 percent. And the number of self-employed workers is growing too -- freelancers now account for over 34 percent of the total U.S. workforce.
While Technavio's analysts forecast the global virtual assistant market to grow at a compound annual growth rate of 11.60% during the period 2017-2021. And by 2020, Intuit predicts that 40 percent of the U.S. workforce will be made up of virtual assistants.
It has also been estimated that hiring a virtual assistant over a full-time employee can save up to 78% in operating costs per year. This is because it is not necessary for you to find them a place for them to do their job. Most virtual assistants work from home. They have their own equipment, their own internet connection, and a designated working space. Should you decide to hire a VA, hiring a VA from a virtual assistant firm or company eliminates having to screen VA applicants. A virtual assistant company like VirtuDesk pre-screens applicants for skills and abilities, their equipment as well as their facilities to complete the job.
And in terms of productivity, research shows that remote workers are more productive. A study analyzed by the Harvard Business Review reveals that staff who worked from home finished 13.5 percent more calls at the Ctrip's call center compared to staff who worked in the office. A study from TINYpulse found that 91 percent of remote workers feel they're more productive at home.
With the rising trend of virtual assistants and the benefits you will get from hiring them, are you convinced enough to get one and start taking your business to the next level? I'm sure you do! Contact us today and let us build a plan to net a million dollars!
Sources:
Meet our Most Trusted
Partners & Clients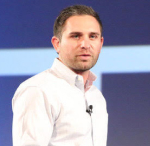 Byron Lazine
Co-Founding Chief-of-Operations at BAM (Broke Agent Media)
I've been using Virtual Assistants for years throughout all of my companies. Once we found Virtudesk the process got even easier and allowed us to scale out our hiring. Highly skilled and accountable professionals. 100% recommend!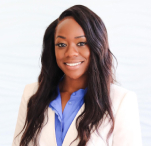 Rebecca Julianna James
Realtor / Content Creator
Before getting started with Virtudesk I had my doubts that they would find what I was looking for. I needed a very particular person to add to my team and let me tell you I am highly pleased! My virtual assistant Myril is the best! I am excited to grow my socialmedia accounts with her. Thank you Virtudesk!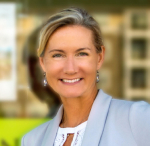 Chelsea Erickson
Realtor La Belle RE Group
I am very happy with the assistance Virtudesk is providing for my real estate business. This is a newer position for my company and we are working through the creation and efficiency.
Share via Facebook
Share via Twitter
Share via LinkedIn
Share via Pinterest
Send via E-Mail