SUMMER: The Best Season To Hire a VA
Jun 19, 2019
SUMMER: The Best Season To Hire a VA
Real Estate industry may have a seasonal market. Since we have four seasons - Spring, Summer, Fall, and Winter - it is always helpful, as agents and real estate brokers, to know when the best season for selling or for buying a property is. Throughout these seasons and as your business grows, emails get piled up, your schedule tightens, and your calendar will most likely be fully booked (or at least that should be the goal). And in these times, you might want to consider hiring virtual assistants to help you find balance in your company and in the flow of your business.
Are there really best seasons to buy or sell a home? If so, then when is the best time of the year to hire virtual assistants? Or, do you really even need to hire a virtual assistant? These are the common questions people in the Real Estate industry would have in mind. Most especially, if they are planning to step up their Real Estate game.
Time and Weather
In our experience, as a company that provides quality Virtual Assistance Services, Spring (up to early Summer) is undoubtedly the busiest season in a Real Estate yearly cycle. This is the time of the year where most buyers are on the lookout, and homes sell a lot faster. A huge chunk of buyers in the market is rushing to purchase a property in their desired location during Springtime. This is so that they can take advantage of the Summer season to move and transfer all their stuff. (This applies mostly to families with kids who are out of school for the Summer vacation). They also use the longer days of Summer to their advantage. Another reason is, of course, they would like their family to be spending their Summer at their new home and in their new neighborhood.
Employees On Vacation
Due to this, Summer catches a large portion of the Spring rush. The unfinished and on-going transactions, the new clients with their new homes, the after-sales - all these other processes leak to the next season of the year. You also have to consider that this is the same season where a lot of your employees would schedule their own vacations. Imagine the pile of workload in the company that would be left sitting during this season. Having a Virtual Assistant to help you still accomplish all the tasks is a smart move, while continuously generating leads for your business.

To guide you more, here's an article that tackles Summer Sales on a buyer's or a seller's perspective:"Why Summer Is A Wonderful Time To Buy And Sell A Home" published by Tonya Reynolds.
Online Presence
This is also the best time to focus on your marketing collaterals and your social media exposure. While most of your in-house employees are spending their Summer vacations, you can benefit from a Virtual Assistant to help you stay on top of the game. This way you can make sure that your brand and your services are still seen on the internet every day throughout the Summer season.

And not only that! You would not have to worry anymore about coming home to a pile of emails and spam alerts after your vacation. Nothing more relaxing than going back to work with a manageable inbox. With a Virtual Assistant, you can be present online anytime and anywhere.
In conclusion...
Yes, what you are thinking is correct! Summer, indeed, is the best season to be hiring Virtual Assistants. And with that in mind, do you think you're ready for Summer 2019? Let us know! Visit us at myvirtudesk.com

Hire your Virtual Assistants today and elevate your Real Estate game.
Meet our Most Trusted
Partners & Clients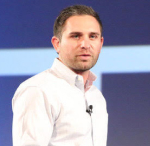 Byron Lazine
Co-Founding Chief-of-Operations at BAM (Broke Agent Media)
I've been using Virtual Assistants for years throughout all of my companies. Once we found Virtudesk the process got even easier and allowed us to scale out our hiring. Highly skilled and accountable professionals. 100% recommend!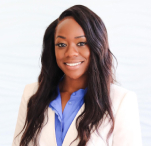 Rebecca Julianna James
Realtor / Content Creator
Before getting started with Virtudesk I had my doubts that they would find what I was looking for. I needed a very particular person to add to my team and let me tell you I am highly pleased! My virtual assistant Myril is the best! I am excited to grow my socialmedia accounts with her. Thank you Virtudesk!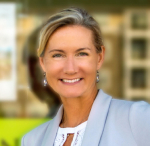 Chelsea Erickson
Realtor La Belle RE Group
I am very happy with the assistance Virtudesk is providing for my real estate business. This is a newer position for my company and we are working through the creation and efficiency.
Share via Facebook
Share via Twitter
Share via LinkedIn
Share via Pinterest
Send via E-Mail