The Secrets to Success When Working with a Virtual Assistant
Apr 27, 2021
The Secrets to Success When Working with a Virtual Assistant
Many business owners and executives often ask: what's the secret to success when working with a virtual assistant? Oftentimes, we find that many people who hire virtual assistants can struggle with experiencing the greatest success. Sometimes, they are not setting up clear lines of communication and setting up expectations for their virtual assistant. Other times, they wonder why their virtual assistant is not completing the tasks correctly. Many of the kinks experienced can be remedied with the proper tools and knowledge of how to manage a working relationship overseas. So, what's the secret? Well, it comes as no surprise that the secret is simple. It all starts with outlining everything in detail.
If you want your virtual assistant to succeed quickly and to the highest possible level, you can't leave it to chance. That's why we've made a comprehensive guide to help you out.
The Secrets to Success Before Hiring
Having a virtual assistant on your team can save you hours of work and let you focus on the tasks that really matter for your business. However, it can be extremely tricky to find one that understands your business needs as much as you do.
So, before jumping to the virtual assistant bandwagon, here are a few tips for successfully hiring your VA:
Make a List of the Work You Want Done
As a business owner, you probably have dozens of tasks to accomplish in a day. Perhaps, you've even missed out on some money-making opportunities since you're just constantly struggling to beat the deadline.
You can avoid this from happening by knowing the tasks you need to delegate to your virtual assistant. Whether you need help with admin tasks for your day-to-day operations or require assistance with specialized work, don't forget to make a thorough list.
Create a Job Description
After you figure out the tasks that need to be done, you have to know what kind of virtual assistant you need to hire.
Practically speaking, a job description helps you reach the right candidates. It also helps you and your potential candidates because it sets expectations. A good job description is comprehensive, concise, and direct to the point. Make it a habit to include the "must-have" and "nice-to-have" skills when writing your own job description.
If you're confused and overwhelmed in writing your job description for your future VA, check out some examples below:
Write Checklists for Your Virtual Assistant
The biggest barrier every business owner faces is handing over tasks to their future virtual assistant. It's usually a big transition to let someone else in. However, you need to remember that the whole point of hiring a virtual assistant is delegating mundane tasks for you to focus on things that matter.
Having a checklist of the tasks that need to be accomplished helps a lot. Even writing out the step-by-step instructions of how to complete each task will greatly transform your virtual assistant's understanding of their assigned tasks. It can even spell the difference between a successful work relationship between your virtual assistant. So, go ahead and start making that list.
The Secrets to Success After Hiring
Now that you've finally hired your virtual assistant, it's time to get down to business. While having a virtual assistant means more time for you, you need to follow through to make this new venture successful.
Here are some tips to guarantee that your first virtual assistant hire will be a success:
Get Acquainted with Your Virtual Assistant
Working with a virtual assistant entails trust. It's essential to get to know your virtual assistant on a personal level. This helps establish positive long-term relationships. Encourage them to share their culture and tradition to avoid misunderstanding, especially if they work remotely in another country. Trust is your foundation in entrusting the business to other people.
Establish Communication
Upon building a good relationship, you need to maintain good communication with your virtual assistant as you work together. Take advantage of the technology and maximize the use of online communication tools. Constant and effective communication reduces the risks of misinterpretation. It also prevents mistakes from happening over and over again. Popular communication tools you can use with your virtual assistant includes
Skype
(for talk, text, and video conferencing),
Zoom
(for video conferencing),
Facebook Messenger
,
WhatsApp
and many more.
Set Expectations
Virtual assistants are also human beings that have limitations in working with your business. They also have to deal with other problems while concentrating on the tasks and deadlines given to them. Consider these conditions before giving unreasonable reasons and expectations to their work. You can set expectations with your virtual assistants by having a first meeting with them during onboarding. In this meeting, go over all of the tasks they will, what is expected of them, and any other information that will help them do their job, like giving them account access and more.
Monitor Performance
As virtual assistants work remotely; you can track their performance by including programs and processes that empower collaboration. In that way, it is easier to share information, assign tasks, give deadlines, access sites, and monitor their progress. Do not forget to secure these accounts as you confirm their working status.
One tool that many of our clients use at Virtudesk, is a virtual assistant time management and tracking tool, called
Timedly
. Timedly tracks when your virtual assistant logs in and out for the day, and keeps track of total hours worked. It also tracks the tasks that your virtual assistant works on during the day by taking a screenshot of their monitor every 2 minutes. Timedly is also a great project management tool, where you can assign tasks to your virtual assistant and see their progress.
Give Feedback
Constructing a feedback mechanism avoids misunderstanding and ensures that the message was received. The details of the message would remain on their mind longer if they were able to repeat the instructions given to them. Providing clear instructions would also eliminate the interference of language and cultural barriers with your virtual assistant.
Other ways you can give your virtual assistant feedback is by giving them quarterly performance reviews in order to check up on their work. You can give feedback more regularly through feedback on tasks they are working on. If you and your virtual assistant can recognize their strengths and weaknesses, then you can assign work that better caters to their strengths and skill sets.
Working with a virtual assistant allows you to do more for your business. However, the success story doesn't happen in a snap. There are a lot of factors to consider from the hiring and onboarding up to the whole workflow process. You need to actively put out time and effort to find the right candidate.
Make sure you're setting your new virtual assistant up for success. Invest in people the right way and scale up your business today.
If you are interested in learning more about working with a virtual assistant, or you want to learn how to
hire and train a virtual assistant
, then simply
fill out this form
, and one of our Consultants will reach out to you.
Meet our Most Trusted
Partners & Clients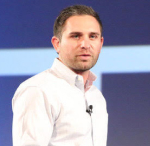 Byron Lazine
Co-Founding Chief-of-Operations at BAM (Broke Agent Media)
I've been using Virtual Assistants for years throughout all of my companies. Once we found Virtudesk the process got even easier and allowed us to scale out our hiring. Highly skilled and accountable professionals. 100% recommend!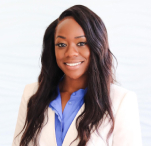 Rebecca Julianna James
Realtor / Content Creator
Before getting started with Virtudesk I had my doubts that they would find what I was looking for. I needed a very particular person to add to my team and let me tell you I am highly pleased! My virtual assistant Myril is the best! I am excited to grow my socialmedia accounts with her. Thank you Virtudesk!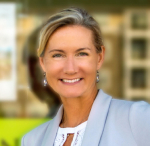 Chelsea Erickson
Realtor La Belle RE Group
I am very happy with the assistance Virtudesk is providing for my real estate business. This is a newer position for my company and we are working through the creation and efficiency.
Share via Facebook
Share via Twitter
Share via LinkedIn
Share via Pinterest
Send via E-Mail