Leverage Your Business: What It takes To Hire A Virtual Assistant
May 11, 2018
Leverage Your Business: What It takes To Hire A Virtual Assistant
You're a busy professional with many tasks to complete throughout the day and you wish there were more hours in the day or more people like you to handle things. Business growth requires leverage and delegation. You know you need to leverage yourself to foster growth in your business. Top producing entrepreneurs around the world are hiring virtual assistants to help them run their businesses and accelerate growth. However, their biggest concern is how to get the right virtual assistant or VA.
Below, we have listed the steps for you to find the right VA for your business:
Clearly outline the focus and objectives of the work that must be completed.
Virtual Assistants can function independently or in a team and can be a great source of ideas for your business. However, as the owner of the business, you must have preferences on how you want things to be done. You must set the expectations clearly as early as possible as to what tasks you want your VA to do. Your target results can be achieved efficiently and effectively through clear instructions and establishing proper expectations. The tasks that you initially assign may pivot to another level throughout the process, but the essentials should be clearly outlined.
Here are some of the things that a VA can do for you:
-Content Creation
-Email Management
-Appointment Setting (Inside Sales Associate)
-Lead Generation
-General Administrative and Office Tasks
-Marketing
-Organizing your business development pipeline
-Researching activities for a project
Determine the Working Hours of Your Virtual Assistant
Determine the hours during that you want your VA to work. If you want a part time assistant, you can start from 4 hours a day or have a full-time assistant. Most Realtors choose to hire a VA to prospect during "hot hours" such as 8am to noon or from 4pm to 8pm. However, if you have tasks that must be done besides prospecting, then during off peak hours, you VA may perform other tasks besides calling for leads.
The internet has made the world smaller and has allowed virtual assistants to provide services from across the globe. Considering that historically The Philippines have been exposed to the US culture, English is one of the official languages of the country and the cost of living is lower, so naturally, most VAs are in the Philippines.
There are independent freelance VAs and there are Virtual Assistants companies, such as Virtudesk (
www.myvirtudesk.com
) who provide virtual assistants, also train and monitor them. Some of the benefits of hiring a VA from a virtual assistant company include thoroughly vetted, highly screened and tested candidates who went through a vigorous training process. They provide a team of managers and trainers who oversee your VA, a US-based office, billing security, time tracking, and customer service. For example, if you need to replace your VA, Virtudesk can provide you a replacement within a day and you don't have to start the interviewing and training process all over again.
Getting Started and Beyond
When interviewing potential candidates, besides the obvious questions for any new hire, make sure to cover certain key topics:
Does the VA live in a city or province? -

Why is that important? A VA who lives in a province may have frequent power outages, slower internet speed and farm animals living nearby. Unless your VA has a noise canceling headset, the animals can be heard in the background and it does not sound professional.

Does your VA have a quiet working place and does he or she have a backup computer to work on? -

You don't want your production to be interrupted if something happens to your VA's primary PC.

Does your VA have a way to easily communicate with you?

- Some people prefer to communicate via Facebook messenger, skype, or viber and some prefer to do it by email.
The whole process of hiring a virtual assistant does not end after you hire one. You need to make sure you provide feedback on your VA's performance, make changes if necessary, discuss goals and help your VA to be more effective for your business.
It's a good idea to set up daily or weekly conference calls with them. These calls foster openness and help both of you to touch basis on current and future projects and plans on making the business and processes better.
All of these issues can be tough to handle and the process itself can be very time consuming. The goal of a VA company is to ensure you get the best out of your investment. The process map that we have outlined for you is the exact process we use in hiring our Virtual Assistants. We prepare them from the beginning to help you achieve your business goals.
Here's how:
-We are following a thorough selection process during interviews. We set standards to ensure we only get the best according to how you would want your Virtual Assistant to be.
-We have a Learning and Development Team who provides training and only lets a trainee graduate when the required test scores are met.
-We have a dedicated Operations Team who directly provides feedback to each Virtual Assistant we have. We ensure your observations are addressed accordingly.
-We provide Up-training to all our Virtual Assistants to keep them in the loop of what strategies and skills they can use to better assist you in your business.
Recently, Virtudesk launched a new tracking software to allow better VA monitoring and more transparency to the process of working with a Virtual Assistant.
By: Pavel Stepanov, CEO of Virtudesk, Inc.
Meet our Most Trusted
Partners & Clients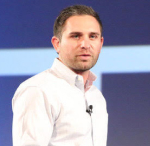 Byron Lazine
Co-Founding Chief-of-Operations at BAM (Broke Agent Media)
I've been using Virtual Assistants for years throughout all of my companies. Once we found Virtudesk the process got even easier and allowed us to scale out our hiring. Highly skilled and accountable professionals. 100% recommend!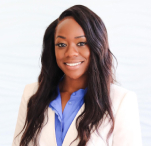 Rebecca Julianna James
Realtor / Content Creator
Before getting started with Virtudesk I had my doubts that they would find what I was looking for. I needed a very particular person to add to my team and let me tell you I am highly pleased! My virtual assistant Myril is the best! I am excited to grow my socialmedia accounts with her. Thank you Virtudesk!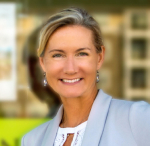 Chelsea Erickson
Realtor La Belle RE Group
I am very happy with the assistance Virtudesk is providing for my real estate business. This is a newer position for my company and we are working through the creation and efficiency.
Share via Facebook
Share via Twitter
Share via LinkedIn
Share via Pinterest
Send via E-Mail