Extra Work Is Extra Growth
Dec 22, 2018
Extra Work Is Extra Growth
It's an hour before you end your regular shift. Out of nowhere, you realize there are still a ton of things left to do. Why do we wish to shrink or disappear in that instance? We all know that our instinct always indicates exhaustion every time we think about doing extra work but, why don't we see it as an opportunity for growth? The more we do, the better we become. Having your own business or even being an employee can be tiring, however, there certain aspects that can help us in becoming a better professional through not fearing doing the extra work.
Extra Tasks
The last thing that you would want to see before you end your day is an extra task that pops out of nowhere. Yes, it may not be a pretty sight especially if you are about to see everyone leaving the office. But what's in it for you if you take on this extra task? Doing extra work is always exhausting but it can be your highway to success especially if you are trying to climb the corporate ladder. This is also a good way to gain a new skill set to add up to your resume or personal growth. It is also a good way to get an acknowledgment from the top, a strong message to let them know about your capability as an individual. But in sad reality, most people tend to refuse to do an extra task for the fear of failure or the unknown. We always fail to realize that going extra mile means being able to develop your capabilities. When we see extra tasks on our plate, we should always see it as an opportunity and should not be afraid of trying new things. Like the great Michael Jordan said,
"Never say never, because limits, like fears, are often just an illusion".
Take Initiative
Taking initiative is another way for you to grow as an individual and as a professional. This is another avenue for you to showcase your skills and to challenge your abilities as a professional. This let's you push yourself further from your limits. This guides your skills to growing in different directions. By doing so, it let's you push your boundaries to be able to expand your knowledge and allow yourself to grow.
The Reward
There is no such thing as an easy job or a shortcut to success. It will definitely take time to reap what you sow. But seeing the
success
of your extra effort is the most fulfilling reward that you can ever have.That extra work is something that we should see as an opportunity for growth. That comfort zone by doing the same process every day that you know could be the one that's holding you back. So take the risk, you'll never know what greatness is in store for you if you don't.
Meet our Most Trusted
Partners & Clients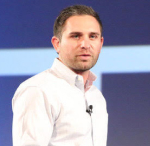 Byron Lazine
Co-Founding Chief-of-Operations at BAM (Broke Agent Media)
I've been using Virtual Assistants for years throughout all of my companies. Once we found Virtudesk the process got even easier and allowed us to scale out our hiring. Highly skilled and accountable professionals. 100% recommend!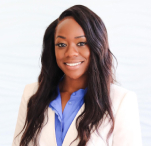 Rebecca Julianna James
Realtor / Content Creator
Before getting started with Virtudesk I had my doubts that they would find what I was looking for. I needed a very particular person to add to my team and let me tell you I am highly pleased! My virtual assistant Myril is the best! I am excited to grow my socialmedia accounts with her. Thank you Virtudesk!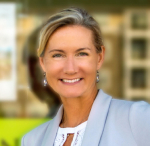 Chelsea Erickson
Realtor La Belle RE Group
I am very happy with the assistance Virtudesk is providing for my real estate business. This is a newer position for my company and we are working through the creation and efficiency.
Share via Facebook
Share via Twitter
Share via LinkedIn
Share via Pinterest
Send via E-Mail