Virtudesk: Your Partner To Success
Jun 15, 2018
Virtudesk: Your Partner To Success
Virtudesk is a Company that specializes in Real Estate prospecting, marketing, and administrative tasks. We offer a wide variety of services based on our partner's business needs.
Virtudesk has proven a track record to provide services to its clients with utmost excellence.
Our commitment to our clients would be to give them more time to focus on what matters most to them. That is, driving their company's production and business growth to its optimal potential.
Here are some of the Virtudesk testimonials we have received from our current business partners:
"Great team! Great customer service team and sales team all over the globe!"- Vlad Karman, EZLogz
"In general, I think you guys are doing a great job. I am happy with my VA. She's doing a great job. She also has a great attitude. And she really comprehends very easy everything that I ask her to do. I am very pleased with her."-Carmen Badan, RealPro Realty LLC
"I knew that I was ready to take my business to the next level. It can be so easy to work in the business rather than work 'on' the business. I need time to think about the future and manage other team members. Virtudesk came as a great solution. The sales, onboarding, training, selection and continued support have all been five stars. I highly recommend using Virtudesk for the prospecting assistants."-Mike Nerby, Intero Real Estate Services
We match our clients with the Virtual Assistant that best fits their business' needs. We continuously challenge ourselves to offer innovation through improvement of existing process maps and introduction of new technologies.
In our recent effort to provide better quality service, we have launched a new software. It is a software where our business partners can continuously monitor their virtual assistant's productivity and efficiency. The software also enables transparency for our partners. As a result, our partners get the most out of the investment they entrust to us when availing our services. As a result, we innovate ways to help our clients see the results of our commitment to them.
Here are the services we offer to our clients:
Administrative & Office Support
One of the most sought-after services we have is this one. We have skilled Virtual Assistants who can assist you with administrative works you need. Be it for assistance through email correspondences or other office support tasks, we have it for you.
Marketing & Public Relations
We have Marketing Officers who are trained to do public relations and provide marketing efforts to promote your business.
Prospecting & Lead Nurturing
Our Inside Sales Associates are trained to assist your business needs in prospecting interested buyers and sellers. They can also set up appointments, manage and nurture your leads, and organize your pipeline through a report.
Transaction Coordinator
We have coordinators who can also oversee all process from Executed Purchase Agreement to Closing. In addition to this, coordinators provide updates and follow-ups from all parties involved in a Transaction Coordination to ensure a seamless process.
Meet our Most Trusted
Partners & Clients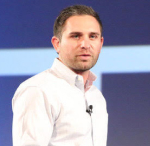 Byron Lazine
Co-Founding Chief-of-Operations at BAM (Broke Agent Media)
I've been using Virtual Assistants for years throughout all of my companies. Once we found Virtudesk the process got even easier and allowed us to scale out our hiring. Highly skilled and accountable professionals. 100% recommend!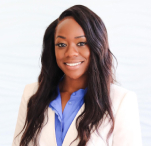 Rebecca Julianna James
Realtor / Content Creator
Before getting started with Virtudesk I had my doubts that they would find what I was looking for. I needed a very particular person to add to my team and let me tell you I am highly pleased! My virtual assistant Myril is the best! I am excited to grow my socialmedia accounts with her. Thank you Virtudesk!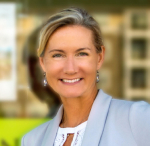 Chelsea Erickson
Realtor La Belle RE Group
I am very happy with the assistance Virtudesk is providing for my real estate business. This is a newer position for my company and we are working through the creation and efficiency.
Share via Facebook
Share via Twitter
Share via LinkedIn
Share via Pinterest
Send via E-Mail