Ensuring You Have a Productive Virtual Assistant
Dec 5, 2018
Ensuring You Have a Productive Virtual Assistant
After the equity market worldwide fell down, a number of people were laid-off and the rate of unemployment became rampant. Companies were forced to capitalize on lower costs without affecting revenue targets. And by that, most businesses have taken notice on the importance of integrating outsourcing solutions. Virtual Assistants are the contracted personnel to render administrative services to clients from a remote location. Today, their scope of work has evolved with the growth of technology. Hired to manage more specialized services related to Real Estate, Transcription, Digital Marketing and many more. Virtual Assistants are productive. They can deliver many benefits for you as their client. However, when you don't have complete transparency, you may lose sight of your Virtual Assistant's overall productivity.
Here are some tips on how to ensure that you have a Productive Virtual Assistant:
Employ People You Can Rely On
Getting someone to be with your business is easy. But, getting the right person is not. So, it is a "must" that you know
what questions to ask when hiring a Virtual Assistant.
Trust your emotional intelligence. At the end of the day, you're not going to be there to monitor or supervise them. Instead, you will have to rely on them to get things done and deliver their work with excellence.
Constant Communication
As Tony Gaskins says,
"Communication to a relationship is like oxygen to life. Without it, it dies.".
Just like in a business perspective, there's nothing more important than communication when managing your Virtual Assistant. Seeking out communication platforms to discuss reports and progress is crucial. And with today's technology, we can use several applications to bridge this gap. Some tools that you and your VA can use are Skype, Google Hangouts, Facebook Messenger, and email.
Frequent Touch Base
Communication is vital. This is the most effective way to ensure that your Virtual Assistant is productive. Getting in touch with them will lead to having a good relationship and should also allow you to be updated on their specific tasks or what they are working on. Having frequent touch base with your VA will help you get a better understanding on how tasks are done and know the challenges that your VA has in completing their task. Productivity is the key to a successful partnership with your VA. Ensuring that the job is done in quality will help you and your business grow.
Meet our Most Trusted
Partners & Clients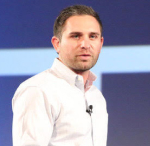 Byron Lazine
Co-Founding Chief-of-Operations at BAM (Broke Agent Media)
I've been using Virtual Assistants for years throughout all of my companies. Once we found Virtudesk the process got even easier and allowed us to scale out our hiring. Highly skilled and accountable professionals. 100% recommend!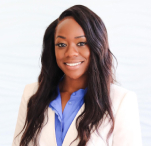 Rebecca Julianna James
Realtor / Content Creator
Before getting started with Virtudesk I had my doubts that they would find what I was looking for. I needed a very particular person to add to my team and let me tell you I am highly pleased! My virtual assistant Myril is the best! I am excited to grow my socialmedia accounts with her. Thank you Virtudesk!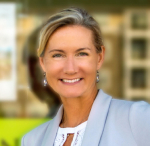 Chelsea Erickson
Realtor La Belle RE Group
I am very happy with the assistance Virtudesk is providing for my real estate business. This is a newer position for my company and we are working through the creation and efficiency.
Share via Facebook
Share via Twitter
Share via LinkedIn
Share via Pinterest
Send via E-Mail