8 Questions to Ask When Hiring a Virtual Assistant
Mar 9, 2018
8 Questions to Ask When Hiring a Virtual Assistant
When hiring a Virtual Assistant we always want the best employee; someone affordable but can do the job, and of course, someone we can trust. As part of the hiring process, you will want to interview your candidates as best as you can. Below are some questions you might want to include in your list when conducting the selection for your future virtual assistant.
What skills do you have that you can use in this business/industry?
This is crucial for obvious reasons. When hiring a Virtual Assistant applicant, you want someone who has an idea about what they are getting themselves into, and already knows what to expect.
Keep your ears open for specific skills that you could use or maximize, or even enhance so that your working relationship with your Virtual Assistant may go smoothly.
Do you have experience that is related to my business or industry?
This is another important question, one you would like to prioritize. This helps you determine what specific areas the candidate already knows what to work with. This also gives you an idea of whether you might need to have your candidate undergo some additional training.
Virtual Assistants with experience in your business or industry help you narrow down the time you will spend training them. If you are lucky, you can even get one that can hit the ground running.
Do keep in mind that experience is not necessarily everything, this is only one aspect that you would like to know about apart from other skills and opportunities.
What are your strengths and weaknesses?
Not only are you gauging their actual strengths and weaknesses, but you are also gauging the way they answer this question. A competent candidate would be able to provide answers for their strengths and weaknesses with no problems.
A person who portrays himself as someone who has simple weaknesses, or none at all is a sign of someone who is not open to change and is not receptive to feedback, especially if he or she makes mistakes. This candidate might have difficulty accepting accountability for those as well.
Have you ever worked with a client who had difficulty explaining what they needed?
This question can provide a lot of insight from your candidate, especially if it is something that they have experienced. One of the issues encountered by most employers and their virtual assistants is that they are unable to describe what they want to be done.
If the VA is unable to find a way to reach out and get enough details, the job ends up being half-baked, and the employer then becomes dissatisfied with the outcome.
Asking your candidate allows you to determine their ability to solve a problem and see what kind of initiative they would take if there were something you want to be done but were unable to provide additional details.
What would you do when your internet lost its connection or if your computer were to crash?
This helps you ensure that your VA has a backup plan in case their laptop suddenly breaks down in the middle of a job, or if their internet connection suddenly cuts off. They must be able to assure that they have a backup plan just in case any of their facilities fail.
What do you do during your free time?
Most people believe that this bit of interview session is not relevant to the job. On the contrary, asking your VA what they like doing during their free time gives you an idea of what kind of a person they are, and how they came to be that way.
This gives you an insight into how they usually work, cope with stress, deal with external and internal forces, and overall, their future in your business.
What are your goals for the next two or three years?
When hiring a virtual assistant, make sure that they have the same goals as you: are you looking for someone that will do the job for a certain amount of time? Then make sure the virtual assistant that you're hiring is in it for the long haul.
Are you needing them for a short time only? Then assess if your VA is okay with a short-term job. If you need someone for long-term projects, make sure that they're not doing this just so they can "get experience."
Hire someone that is ready to buckle down and won't be going anywhere or won't be doing anything that might interfere with the project. If you need someone for a short-term project, make sure this is clear to them and that you are sure they are okay with the short-term work.
What do you enjoy most about your job?
This lets you find out what motivates your VA. You want a VA who can rise to the challenges of the job, and one who will find the job interesting enough to be better and perform well. Furthermore, with this question, you will find out if the candidate knows anything at all about your company and what you do. Brownie points should be given to those who do their research.
Hiring a Virtual Assistant should not be daunting. With a reliable guide and a strong set of questions, you'll be able to find the perfect fit for your company. The best part is that you won't have to lose an arm or a leg in doing so.
Meet our Most Trusted
Partners & Clients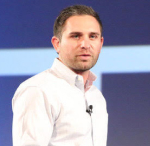 Byron Lazine
Co-Founding Chief-of-Operations at BAM (Broke Agent Media)
I've been using Virtual Assistants for years throughout all of my companies. Once we found Virtudesk the process got even easier and allowed us to scale out our hiring. Highly skilled and accountable professionals. 100% recommend!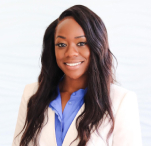 Rebecca Julianna James
Realtor / Content Creator
Before getting started with Virtudesk I had my doubts that they would find what I was looking for. I needed a very particular person to add to my team and let me tell you I am highly pleased! My virtual assistant Myril is the best! I am excited to grow my socialmedia accounts with her. Thank you Virtudesk!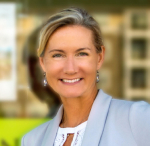 Chelsea Erickson
Realtor La Belle RE Group
I am very happy with the assistance Virtudesk is providing for my real estate business. This is a newer position for my company and we are working through the creation and efficiency.
Share via Facebook
Share via Twitter
Share via LinkedIn
Share via Pinterest
Send via E-Mail