Empowering a Virtual Assistant To Achieve Your Business Goal
Jun 8, 2021
Empowering a Virtual Assistant To Achieve Your Business Goal
Several studies show that empowering a virtual assistant or your employees can significantly increase their work productivity. More than that, it also improves their satisfaction with the job and loyalty towards the company.
Evidently, the success of a company is linked with the success of its employees. When your employees feel satisfied and empowered in the workplace, it translates to the growth of your company.
That's why empowering your employees is essential. But what does it really mean? Well, it is simple. Empowering your employees is giving them the freedom to be accountable for every task they do. It also means that everyone in the team has the permission to make decisions and take actions that can help grow your company.
While it is true that many companies start from the ground up with the vision of a leader, true growth can be seen by leveraging your employees to scale up your business. In fact,
Lorraine Baldwin
, Designated Broker at
Nexus Realty International
shared her insights on how she grew her business and achieved success by empowering her staff on one of our past webinars. Below, we go over the key takeaways from the webinar we had hosted with Lori for our series, "
Leverage
".
Understanding the Team Dynamics
While some businesses choose to have either an in-office staff or a virtual team, a lot of businesses have a good mix of both, such as Lori's. She manages two virtual assistants and two in-office employees. This unique work dynamic can be overwhelming for many people. That's why finding the balance on making it work is essential.
So, how can you make it work? It's all about communication. Lori mentions, "I have staff in the office that talk with my recruiting VAs. I can't even tell you how many times a day my VAs go through with me 'this is the person you need to contact" and knowing what's going on before they [client or lead] speaks to me". This only means that having clear communication with your staff sets proper expectations for them to deliver high-quality results. Lori's virtual assistants constantly update her on what inquiries are coming in and what she needs to handle. This is imperative to her success.
The Role of a Virtual Team
When you already got the team dynamics working, the next step is identifying the roles and the goals of your team. By setting clear goals and roles you are empowering your virtual team. For Lori, she shares that her virtual assistants are assigned to all the first rounds of recruiting calls.
She highlights, "I don't even talk to a person until they have spoken with him and then they get told about the company, and then they come to me. It just gets put on my schedule, Calendly. So my VAs that are doing lead follow-up and that type of thing have access to my calendar as well as my VA that's doing scouting so they can schedule things, but I'm not being overlapped."
Aside from that, Lori also delegates crucial tasks to her virtual team. This can range from recruiting calls to graphic design. While your virtual team is across the continent, they can produce equally interesting and quality content that can help you impress your clients. So, you can empower them to do more and leverage that.
The Role of an In-Office Staff
Traditionally, you can easily identify the tasks and goals you set for an office employee. However, having both an in-office staff and a virtual team can be tricky. You want to make sure that the teams have aligned goals while their tasks do not overlap.
Lori emphasizes that the distinction is essential. According to her, "They [in-office employees] have done the buyer's packets, listing packets, just a lot of the things that I've kind of changed. We also do meetings every week and training every other week. So they schedule the training. They do all of, you know, the information about the training. I just give them, you know, here's the information and they make it pretty."
How Do You Empower Your Team?
Whether it's locally or abroad, you can empower your staff by providing the right tech, dialogues, and processes to carry out their tasks well. The biggest way to empower them is ensuring that they are guided every step of the way. For Lori, she is always present to teach and mentor her staff so they don't have to figure things all on their own.
She stresses, "One of the things that I always have done is concentrate on the positive when they do something great. I am like their biggest cheerleader and I'm always, like, I always say, thank you, please.
I do things that make them feel that I'm not dictating to them. We're a team because without each member of the team, you're not going to accomplish nearly as much. So I always make sure of that. I empower them by expressing how grateful I am for the job well done."
Takeaway: Collaboration is Key!
When it comes to working with a team, collaboration is essential. You need to be on the same page with everyone. Having aligned goals and objectives empowers your employees and streamlines your operations.
In Lori's words, "One of the things you don't ever want someone to feel like is a bait and switch or that they're hearing one thing from one person and something else from another. I always want to make sure that it's the same information and that the people understand exactly what's going on."
Do you want to learn about more ways to empowering a virtual assistant? Check out the full
video
of Lori on our
YouTube Channel
today.
If you found this article on empowering a virtual assistant interesting and you want to learn more on how to
hire and train a virtual assistant
and work with the best people in the industry, then get in touch with us! To help you get started, you can simply
fill out this form
. Then, one of our Consultants will reach out to you.
Meet our Most Trusted
Partners & Clients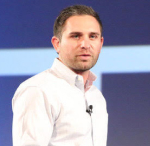 Byron Lazine
Co-Founding Chief-of-Operations at BAM (Broke Agent Media)
I've been using Virtual Assistants for years throughout all of my companies. Once we found Virtudesk the process got even easier and allowed us to scale out our hiring. Highly skilled and accountable professionals. 100% recommend!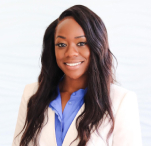 Rebecca Julianna James
Realtor / Content Creator
Before getting started with Virtudesk I had my doubts that they would find what I was looking for. I needed a very particular person to add to my team and let me tell you I am highly pleased! My virtual assistant Myril is the best! I am excited to grow my socialmedia accounts with her. Thank you Virtudesk!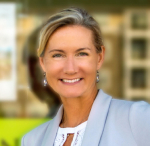 Chelsea Erickson
Realtor La Belle RE Group
I am very happy with the assistance Virtudesk is providing for my real estate business. This is a newer position for my company and we are working through the creation and efficiency.
Share via Facebook
Share via Twitter
Share via LinkedIn
Share via Pinterest
Send via E-Mail