Building Trust Foundations With Your Virtual Assistant
Feb 8, 2019
Building Trust Foundations With Your Virtual Assistant
In our business of having a virtual workforce, we cannot help but think if your virtual assistant is enough for the task at hand. Seeing yourself in that situation gives you doubt if you have the right person and makes you start to question your trust- the trust of letting them handle a partial yet crucial part of your business. You might be skeptic in getting a Virtual Assistant, however, how do we build your trust in getting one? Though we know that trust goes vice versa, what are the elements of trust on a virtual standpoint?
Good Relationship
Acquiring a virtual employee of your choice is exciting. Exciting for you and your business itself thinking that everything will go smoothly moving forward. The meet and greet went well and it seems that you got the right person based on your assessment. Meet and greet, interview and first impression. Are those enough to keep your trust in the long run? Building a relationship can be difficult given the absence of physical presence but what can we do to keep that trust or rather, reinforce it?
Stay in touch.
Address issues and concerns.
Generate cooperation
Avoid conflict
Helpful and honest feedback.
The effect of
building a good relationship
goes vice versa and it can be a good foundation of building your trust for one another. As soon as you get to trust each other, imagine how strong and seamless your business can become in the long run.
Expertise
Expertise is another factor that determines you as a leader because this is the quality of a leader that people always look up to. Knowing that they have a knowledgeable leader that is well-informed gives them relief that they will always have someone to get in touch with if they find themselves on a dead end. We are all experts in our own domain but what can we do to show our employees that we are the go-to guy when everything seems out of hand?
Good anticipation on negative possibilities.
Responsive to problems.
Sharing your knowledge.
Helpful and honest feedback
You must make them understand the technicality of the business. They will always be glad to hear it from a person with a depth of experience.
Consistency
The more you walk the talk the more you show your people a reason to keep their faith in you which we can say a transcendent level of trust. Giving them a relief that you always got them before they hit the bottom of the pit is more than an assurance to get them going. So be that perfect role model. Consistency can be hard to mold from being just a role model on a virtual standpoint but what could we be missing?
Honor commitments.
Follow through on commitments.
Willing to go above and beyond to get everything done.
Walk the talk.
We all know that consistency in all line of business is always a key to success. Sadly, this is something that very few practices nowadays. The more we practice consistency with our virtual employees the more we build trust. Keeping these elements can deplete that doubt whether you trust your employee or vice versa. Take action and be the change for being a role model and not put yourself in a situation as if you are stuck in a leap of faith.
Meet our Most Trusted
Partners & Clients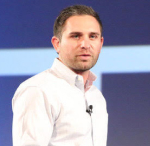 Byron Lazine
Co-Founding Chief-of-Operations at BAM (Broke Agent Media)
I've been using Virtual Assistants for years throughout all of my companies. Once we found Virtudesk the process got even easier and allowed us to scale out our hiring. Highly skilled and accountable professionals. 100% recommend!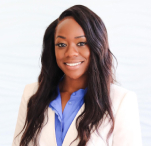 Rebecca Julianna James
Realtor / Content Creator
Before getting started with Virtudesk I had my doubts that they would find what I was looking for. I needed a very particular person to add to my team and let me tell you I am highly pleased! My virtual assistant Myril is the best! I am excited to grow my socialmedia accounts with her. Thank you Virtudesk!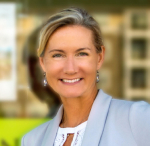 Chelsea Erickson
Realtor La Belle RE Group
I am very happy with the assistance Virtudesk is providing for my real estate business. This is a newer position for my company and we are working through the creation and efficiency.
Share via Facebook
Share via Twitter
Share via LinkedIn
Share via Pinterest
Send via E-Mail