Tips on How You Could Keep a Good Relationship with Your Virtual Assistant
Feb 22, 2018
Tips on How You Could Keep a Good Relationship with Your Virtual Assistant
A good relationship is essential to any business. They say that this is one of the key factors that could make your business grow.
If you will be hiring a Virtual Assistant (VA) to be your partner in keeping things running smoothly in your business, communication is essential. It is important to have an open communication to ensure your business' growth and development. You have to nurture the well being of your VA as they play a big part in nurturing your business.
Upon deciding on working with a Virtual Assistant, you take chances and create a breakthrough in your business. You will allow them to take over most of the essential things that the business requires and provide bigger responsibilities as times goes on.
Top 6 Tips for Keeping a Good Relationship with your Virtual Assistant
Ensure that Expectations Are Clear
Clear instructions should be given to your Virtual Assistant at all times. You need to clearly delegate the tasks and plans that they must accomplish. If by any chance you may have certain tasks that you are not so sure about, you can start inch by inch and increase on them at a later time.
Clear expectations will reflect clear thinking. Our expectations about work ethics, collaboration, and culture are ways in which everyone should interact with each other. 
A great VA doesn't just do something you tell them, they'll integrate their talents to come up with a creative and more powerful solution to the issues you gift them with.
Open Communication
Developing good communication with your Virtual Assistant is important. Especially if the distance is involved. Explain strategies, go through briefs and provide an answer to queries promptly. Don't be afraid to over-communicate your needs.
If you need to be offline, make sure that your VA understands. Plan for any contingencies which could arise in your absence. It is best as well to check some personal information or even maintain a friendly relationship with your Virtual Assistant. A pleasant relationship with your VA will inspire trustworthiness and honesty.
Schedule Regular Meetings
Keeping on track with your Virtual Assistant is essential. It is best if you share what works or what the opportunities are for completing a task. Regular touch base will allow you to determine what things need immediate attention or quick follow-through.
It may make your VA and Client relationship more personalized as you go to meetings and see the inputs that your VA provides for you. Schedule meetings frequently as part of the regular task at work. 
A Virtual Assistant must provide an update on current events and problems (if there are any) or just simply check out everyone who works for the team. In an enterprise, meetings are a way of discussing opportunities that can help the business.
All About Documents
Keep track of the projects. This helps a healthy Client-Virtual-Assistant relationship. This would serve as proof of what the VA does on a regular basis. Sending out Start-of-day / End-of-day reports is one of the best ways to keep track of their progress.
Invest in Trust
Trust. The best way to start your partnership is by entrusting your Virtual Assistant that they will meet your expectations. Make them feel empowered by letting them share their ideas and trusting them. This could keep a good relationship with your Virtual Assistant.
Acknowledge Them
Make them feel valued for every job well done. A simple email or recognition during meetings will mean a lot to them. This could bring passion to their work and motivate them to be better. If they sense value through you and with the organization, you'll discover they convey extra ardor and cause to their work. Some may consider providing rewards to acknowledge them. Make them feel that work is love.
Meet our Most Trusted
Partners & Clients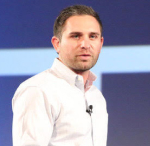 Byron Lazine
Co-Founding Chief-of-Operations at BAM (Broke Agent Media)
I've been using Virtual Assistants for years throughout all of my companies. Once we found Virtudesk the process got even easier and allowed us to scale out our hiring. Highly skilled and accountable professionals. 100% recommend!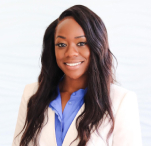 Rebecca Julianna James
Realtor / Content Creator
Before getting started with Virtudesk I had my doubts that they would find what I was looking for. I needed a very particular person to add to my team and let me tell you I am highly pleased! My virtual assistant Myril is the best! I am excited to grow my socialmedia accounts with her. Thank you Virtudesk!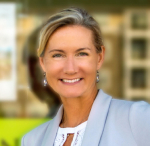 Chelsea Erickson
Realtor La Belle RE Group
I am very happy with the assistance Virtudesk is providing for my real estate business. This is a newer position for my company and we are working through the creation and efficiency.
Share via Facebook
Share via Twitter
Share via LinkedIn
Share via Pinterest
Send via E-Mail