How To Get Business Support From Your Family
Mar 7, 2018
How To Get Business Support From Your Family
Owning a business can be tough. Managing the day-to-day operations, checking emails, and answering client inquiries – it's a lot to handle. More often than not, as a business owner, you need support. One of which is deemed to be one of the most important support you would need – the support of your family.
We all do understand that when you start a venture, not everyone will be in favor, and at times, you would get comments from people who think this is not a good venture for you. However, that shouldn't stop you from keeping your dream alive and making them a reality. So, how do you get your family to support you with your business plans?
"Behind the success of every business, there's a FAMILY."
Explain your Business and Its Goals
Your family is your toughest critic, however, keep in mind that they can also be your biggest fan. The first key to getting them to support your business is to take the time to sit down with them and explain what your business is all about as well as the goals you have for putting up the business and what you want to achieve.
Making them understand your whole decision and point for putting up such venture and letting them see where you want it to be headed in the next coming years will give them the sense of enlightenment and is a good way to start earning their support. The key here is to make them understand the purpose of your business and for you to convey to them what your vision is.
Sense of Involvement
A family is family no matter what you do. Make sure to keep your family involved in the process – but not the extent that they make the decisions for you. Make them involved by showing them the progress if you're still starting up – show them your plans, the design of the shop you would want, the location, the color scheme, the logo you designed – everything. Keep them updated and in the loop on what's going on, this way, they would feel that you really need their support and that you consider them as part of your business' journey.
Apart from keeping them updated, you may also want to ask for their opinions – we know, this may sound like it may end up differently, however, getting your family's opinion with some decisions won't hurt. In fact, this will strengthen their support for you as they would feel as if they are part of this venture of yours. This would mean a world to any family member as this denotes that you also respect their opinion. This gives you that business support you need coming from your family.
Explain Your Finances
One major concern affecting the family's decision to support you in your venture is your finances.
Questions like – "Would you make a lot with that venture?" or "When will the ROI be?" would always come into the conversation.
However, these are normal reactions that can easily be toned down by simply explaining to your family the route you wanted to take for your venture to grow in the next coming years. Also, let them visualize the direction you want to take for you to be able to achieve your expected income. By simple explaining, these details can close such questions of doubt and gain you their support.
Balance Your time
Another major concern of family members when one of the members of the family starts to venture into a business is time.
Most family would think that this would mean less time for them to spend with their loved ones. This is a common fear however, you can turn this around for the betterment of your family's relationship and for your business. They would often think that having ventures like this would eat up your time since it entails a lot of responsibilities in keeping and maintaining day to day operations.
Show your family that you can balance your time with them and your current venture. You can do this by simply trying to hire a Virtual Assistant that can keep track of things for you. This way, you can focus more on the important aspects of your venture and make time for family.
It's easy to get your family's support. It just needs the right amount of patience, involvement, and trust for you to be able to gain their support. It is tough to get things started, however, keeping in mind that your family is your number one supporters can help you achieve the best for your ventures.
Meet our Most Trusted
Partners & Clients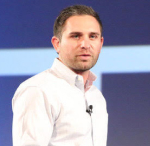 Byron Lazine
Co-Founding Chief-of-Operations at BAM (Broke Agent Media)
I've been using Virtual Assistants for years throughout all of my companies. Once we found Virtudesk the process got even easier and allowed us to scale out our hiring. Highly skilled and accountable professionals. 100% recommend!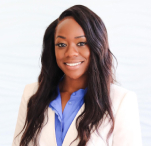 Rebecca Julianna James
Realtor / Content Creator
Before getting started with Virtudesk I had my doubts that they would find what I was looking for. I needed a very particular person to add to my team and let me tell you I am highly pleased! My virtual assistant Myril is the best! I am excited to grow my socialmedia accounts with her. Thank you Virtudesk!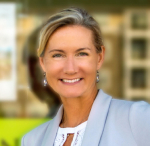 Chelsea Erickson
Realtor La Belle RE Group
I am very happy with the assistance Virtudesk is providing for my real estate business. This is a newer position for my company and we are working through the creation and efficiency.
Share via Facebook
Share via Twitter
Share via LinkedIn
Share via Pinterest
Send via E-Mail