Beginner's Guide to Sales Prospecting
Aug 5, 2021
Beginner's Guide to Sales Prospecting
Sales prospecting is a profitable activity for all kinds of businesses. Especially for those struggling to find customers, this activity can become a reliable source of sales opportunities to help a business grow.
Today's blog takes on the essential components every business owner needs to learn about prospecting. Read on to learn more about:
What is Sales Prospecting?
In sales, prospecting refers to the act of reaching out to possible customers for your business. The process involves marketing tactics and lead-nurturing activities that include any form of contacting customers to remind them of your brand and their previous interest in it.
Prospecting involves reps engaging with leads who have "gone cold" or deferred from your business. It also includes activities like researching your prospects and classifying their viability based on various factors.
Why is it Important?
Prospecting allows businesses to discern which leads are worth attempting a relationship with, lessening your conversion time and cost, while increasing your conversion rate.
With a prospecting strategy, your salesforce should be able to determine how to approach leads with the goal of building a profitable relationship with them.
This involves knowing who to talk to, what to say, where they can be found, how to present the value of your product and other factors that lead to a movement in your funnel. Read on to learn more about how to do that for your business.
Inbound vs Outbound Prospecting
Outbound prospecting involves cold calling and unsolicited messaging to introduce your brand and your services. This involves a lot of research with the goal of contacting the correct person whose needs you can fulfill.
Inbound prospecting, on the other hand, involves reaching out to customers who are already familiar with your brand. They could be former cold leads or social media followers who express interest in your services.
Inbound requires less research, but more expertise on your solutions as this typically consists of customers asking for more information on your product.
Sales prospecting is a process. In businesses, processes are best applied in an organized manner. To help you with that, you can categorize your team efforts between outbound and inbound prospecting as your business grows.
This can help you further identify which channels are effective in approaching your potential customers, and use that information to nurture your business.
Cold and Hot Leads
Depending on your business model, you could have a sales funnel with a few stages or an intricate one that considers every pivotal moment in your customer journey. Prospects at the beginning of your funnel are referred to as cold leads. They are the ones who need more effort to be converted into purchasing customers, further into your funnel.
Customers who are near or at the bottom of your funnel are typically referred to as hot leads. They are the ones who just need more assistance in making wise decisions and information about maximizing the value of their purchase from your company.
Categorizing your leads could help your team approach prospecting in an organized way, which will also bring a pleasing experience to the people in your database.
How to Prospect Potential Leads
First, you need to know the foundations of a prospecting strategy. Here are a few steps you need to do to build a strategy for your team.
Develop a Buyer's Persona
Find out as much as you can about your prospective clients. You should be able to describe the type of people you want as your end-user. This includes knowing the problems that your product or service can solve for them. Conduct research on your target market and find out the best ways to engage them for a sales opportunity.
Use Online Platforms
Social media platforms like Facebook, LinkedIn, Instagram, and Twitter have become reliable channels to engage with customers. Similarly, they are also a great source of information regarding your target market. Set up an online touchpoint for your customers. This will help you gain a greater understanding of your market, and also give you a way to connect with them.
Track Your Prospects
Manage your prospects by organizing their information in a database like ZoomInfo, LinkedIn Sales Navigator, or Follow Up Boss. This is where you acknowledge that while you are targeting to solve a common problem, your prospects are still unique individuals with different needs and responses.
Organizing their information and updating it as you gain more leads allows your salesforce to better address your customers' unique situations.
Use Offline Channels
Prospecting isn't just a virtual process. Find your market's offline engagements and explore opportunities to connect there. Check out radio and print ad opportunities, conferences, trade shows, or even use your personal network and branch out from there.
Incentivize this process, too, by providing rewards specific to clients found through these kinds of channels. You can implement a referral program, cash discounts, etc.
Engage Your Prospects
With your leads classified and your database rich with viable leads, the next step is to connect with your leads. The first step to building a relationship is communicating. Get in touch with your customers and provide them with information about the solution you are offering.
Techniques to Improve Sales Prospecting
Here are some popular techniques to help you improve your sales prospecting process, and increase your likelihood of converting cold leads to warm leads.
Use a Script or Template
Scripts exist for a reason. It's a structured way of sharing the necessary information with your customers. More importantly, a script is a very helpful tool for new talents.
Experienced members of your team may have already mastered communicating your product's value, but new ones may work best with the help of a script. Here are some examples.
Don't Sell
The main point of sales prospecting is to make contact. It may sound contradictory to not sell during this part of your sales process, but that's just it. This is just the beginning of your sales process and selling isn't the objective yet. If you focus on the lead's problems, rather than prematurely pushing a product, can be a helpful approach at prospecting.
Make it Attractive
As a customer, how would you respond to rigid emails, invites, ads, and other forms of communication that were obviously written to be sent to a whole mailing list? You'd probably ignore it as soon as you see it. The same works for your prospects.
Putting in the work and researching your audience shows when your messages resonate with their needs and preferences. Make your outreach attractive.
Make Sales Prospecting a Habit
Prospecting can get extremely tough on a regular basis. It can get stressful and frustrating. Still, it's an important part of your selling process. Try to make a habit of it to make things easier over time. Do it regularly and incorporate it into your work routine and the task will feel generally lighter over time.
If you truly don't have time, then consider hiring a prospecting virtual assistant to help you spend more time on this essential business activity.
Methods to Improve Sales Prospecting and Increase Leads
Prospecting can be done in many different ways. As we mentioned, there are online and offline channels you can use in combination to connect to your customers. Here, we've listed a few popular prospecting methods you can use to increase your chances of creating a sales opportunity.
Phone Calls

Email Marketing

Social Media Marketing

In-Person Meetings

Networking Activities

Trade Fairs

Referrals

Using Qualified Leads

Reconnecting with Lost Customers
Beginner's Guide to Sales Prospecting
Your business can benefit significantly from simple prospecting methods. Imagine if you structure this process and continuously improve on it. That could greatly increase the number of customers for your business.
If you're considering hiring people to focus on prospecting for your business, virtual assistants are a great way to start. They're efficient, professional, and affordable. Scale your business with a prospecting virtual assistant today.
If you're interested in growing your business with virtual assistants, fill out this form, and one of our consultants will reach out to you.
More Articles From Virtudesk:
Meet our Most Trusted
Partners & Clients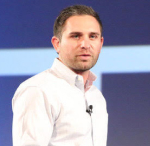 Byron Lazine
Co-Founding Chief-of-Operations at BAM (Broke Agent Media)
I've been using Virtual Assistants for years throughout all of my companies. Once we found Virtudesk the process got even easier and allowed us to scale out our hiring. Highly skilled and accountable professionals. 100% recommend!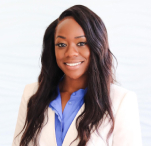 Rebecca Julianna James
Realtor / Content Creator
Before getting started with Virtudesk I had my doubts that they would find what I was looking for. I needed a very particular person to add to my team and let me tell you I am highly pleased! My virtual assistant Myril is the best! I am excited to grow my socialmedia accounts with her. Thank you Virtudesk!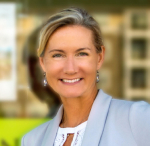 Chelsea Erickson
Realtor La Belle RE Group
I am very happy with the assistance Virtudesk is providing for my real estate business. This is a newer position for my company and we are working through the creation and efficiency.
Share via Facebook
Share via Twitter
Share via LinkedIn
Share via Pinterest
Send via E-Mail