7 Common Misconceptions about Remote Virtual Assistant Jobs
May 21, 2021
7 Common Misconceptions about Remote Virtual Assistant Jobs
As you start your business and realize your entrepreneurial goals, you will stumble upon dozens of challenges. One of which is probably getting all the necessary work done.
Do you really enjoy doing all the mundane and repetitive tasks, like creating forms or sending emails? Of course, you don't. That's why you need an extra set of hands to do all this work for you.
However, you might be quite skeptical when it comes to hiring a virtual assistant, especially with all the misconceptions about remote virtual assistant jobs.
Today, we will discuss and debunk these common misconceptions about remote virtual assistant jobs to help you understand virtual assistant services in detail.
Myth #1: VAs Only Focus on Administrative Tasks
Most business owners think that virtual assistants are just "remote secretaries." However, this mindset is completely incorrect. A virtual assistant can help you with different tasks and can perform any role, be it an Administrative Assistant to a Social Media Marketing Manager.
Always remember that if the job can be completed in front of a computer, you can always delegate that job to a virtual assistant. So, their role is not only tied to admin tasks.
They can do marketing, web design, content writing, transaction coordination, customer service, and even business management. This just speaks to the variety of tasks you can delegate to a remote worker.
Best of all, delegating these tasks frees up time for you to do what you do best — scale up your business.
Myth #2: The Remote Setup Makes It Difficult to Work with a VA
The coronavirus pandemic has been a challenge to a lot of businesses. However, it has also proved that work can be done remotely in the comforts of your own space.
The remote setup can be just as effective as working in an office due to today's technology and communication apps.
You may be fearful that a remote work setup will decrease your employee's productivity, there will be no way to establish accountability, and communication will be difficult.
However, many tools such as Zoom, Slack, Skype, Asana, ClickUp, and other platforms have made it easy for people to stay connected despite their distances.
This means that working with a virtual assistant is simply like working with any other employee plus the distance.
Additionally, if the setup concerns you, there are different ways to address it to guarantee that all the work deliverables will be delivered by your virtual assistant on time.
Not only are project management tools amazing for this, but you can also use productivity trackers, like Timedly, that will track all the tasks worked on during the day.
We will dive a little deeper into the benefits of productivity trackers later in this article.
Myth #3: VAs Don't Require Training and Onboarding
While most virtual assistants are experts in their field, having proper training and onboarding is essential. Even Janki Patel of the Janki Patel Team at eXp Realty swears by this method. When you train your virtual assistants, you spend valuable time setting them up for success.
According to Janki, she successfully built an ISA team when she learned that you should actively participate throughout the whole process when hiring remote employees.
You should never simply delegate tasks to your ISAs and assume that they're all going to perform. They need to be trained on the standard operating procedures of the company and need to adapt their skills to the company's style, expectations, and standards.
With the right training and onboarding, you can guarantee that your virtual assistants understand their roles and how to achieve their goals.
Myth#4: You Can't Track a VA's Work
Aside from the distance, many business owners are also concerned about tracking a remote employee's work. Fortunately, there are several programs and applications available to help you track and monitor the work of your virtual assistant.
These applications include Timedly, Time Doctor, Toggl, Veriato, Teramind, and NetVizor. Timedly is one app that even records and captures a virtual assistant's computer screen every two minutes.
This way, you can determine and assess if your virtual assistant is really performing all the tasks and deliverables.
Myth#5: VA's are Less Productive than Office Employees
Well, most people assume that office workers are usually more productive compared to remote workers. However, this detail is proven to be false. Several studies show that working from home allows employees to be more productive and task-oriented.
In a study conducted by Stanford, working remotely has significantly increased productivity rates by 13%. This result is highly attributed to having a relatively quieter and more convenient working environment.
Moreover, virtual employees tend to also work more minutes per shift as they use fewer breaks and sick days.
Myth#6: VAs are a Temporary Staffing Solution
Well, some people hire virtual assistants temporarily. Here at Virtudesk, you can even hire a virtual assistant for 20, 40, 60, 80-hour time blocks.
If you are experiencing a heightened level of tasks in a given period, you can hire extra help on a short-term basis, without having to break the bank or bring on an additional person full-time virtual assistant.
However, you can always hire virtual assistants for long-term roles. You don't have to hire a virtual assistant for 3 months only while you are looking for an in-office replacement.
Just keep your virtual assistant on staff long-term. When you delegate your tasks to a remote employee, you can bank on the experience and expertise they have.
This means that they can be an asset to your team. All that's left now is for you to decide whether you want to go to the traditional route or scale up your business with virtual assistants.
Myth #7: VA's Can Easily Steal My Business' Confidential Information
Keeping your confidential information secured is among the major concerns when working with a virtual assistant. And that's absolutely a valid concern. After all, you share your personal details, trade secrets, and passwords with a person across the continent.
However, you can always protect yourself from being at risk. Whether you are working with a virtual assistant or not, always remember that data security is imperative in every business. That's why before you begin to work with anyone, you need to enforce a set of security policies.
You can start by creating log-in credentials for all your employees. This way, you can easily track and trace the information shared.
You can also create a good non-disclosure agreement and let your employees sign on it. This legal document highlights that your industry secrets and best practices should never be shared with anyone.
Plus, at Virtudesk, we have cyber security insurance. This means if anything were to happen in terms of a data breach, your losses would be covered. This is the added security and benefit when you are hiring from a virtual assistant company, rather than directly.
Bottom Line
Of course, you have a lot of concerns when it comes to hiring the right employees, especially virtual assistants. You've probably heard some of these common misconceptions about remote virtual assistant jobs, which is why you're quite skeptical about hiring your very first virtual assistant.
While there are disadvantages to hiring a virtual assistant, the benefits are absolutely glaring. It's time to cast away those misconceptions and start maximizing your time by working with a trusted virtual assistant company!
If you are interested in learning more about working with a virtual assistant, or you want to learn how to hire and train a virtual assistant, then simply fill out this form, and one of our Consultants will reach out to you.
Meet our Most Trusted
Partners & Clients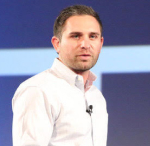 Byron Lazine
Co-Founding Chief-of-Operations at BAM (Broke Agent Media)
I've been using Virtual Assistants for years throughout all of my companies. Once we found Virtudesk the process got even easier and allowed us to scale out our hiring. Highly skilled and accountable professionals. 100% recommend!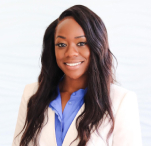 Rebecca Julianna James
Realtor / Content Creator
Before getting started with Virtudesk I had my doubts that they would find what I was looking for. I needed a very particular person to add to my team and let me tell you I am highly pleased! My virtual assistant Myril is the best! I am excited to grow my socialmedia accounts with her. Thank you Virtudesk!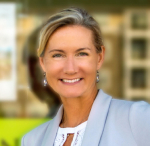 Chelsea Erickson
Realtor La Belle RE Group
I am very happy with the assistance Virtudesk is providing for my real estate business. This is a newer position for my company and we are working through the creation and efficiency.
Share via Facebook
Share via Twitter
Share via LinkedIn
Share via Pinterest
Send via E-Mail