5 tips that'll help you win over any FSBO
Jan 9, 2019
5 tips that'll help you win over any FSBO
Don't approach these homeowners like the many other agents they've already turned down. Check out this article that's currently being featured in www.inman.com written by Pavel Stepanov.
As it turns out, 92 percent of all homesellers who try to sell their homes by themselves (aka for-sale-by-owners or FSBOs) end up listing their homes with a real estate agent anyway, according to the National Association of Realtors. They do list with an agent even though they say at first:
That they have no intentions of doing so.
That they have a "friend in the business."
They had sold so many homes already that they know what they are doing.
There are multiple other excuses that potential listing agents hear from these homeowners, but those who know how to navigate through these objections win the game. There are agents who win those homesellers' trust and end up listing their homes when hundreds of others who took a stab at FSBOs give up. What do these agents do differently, and how can you pull it off? Here are some tips on how to win a FSBO:
1. Follow up religiously
Often, these homesellers list with the agent who is in front of their face most of the time. A lot of agents give up too early and especially when a homeowner is rude. They might feel intimidated or romanticize their businesses too much and think that "It's too low to beg for business." Some agents might even believe "the biggest lie" — when an owner tells them: "I will call you if I decide to list" — and remain in comfortable denial waiting for the phone to ring. However, the agents who follow up constantly, remind that seller about themselves and actively communicate, usually win. Your active follow up is crucial to winning not only seller's attention but also their trust. Be in front of these people, call them once in a while, send them a text message, stop by their open house (if they have one) and keep the channels of communication open. This is a marathon, not a sprint.
2. Present value to the seller
People sense when somebody is trying to "close them" and sell them. Everybody watched Alec Baldwin's
Glengarry Glen Ross
speech, and they don't want to be "that lead" that needs to sign on a dotted line. Present value to the homeowner at no cost and without expectation of earning his or her business. Provide a free CMA, or bring seller disclosure forms that are mandatory, advice on where to get good open house signs for cheap or give them the digits of your photographer or a staging consultant. People sense sincerity and any valuable information that helps to sell their home will be appreciated.
3. Ask for business
As obvious as it sounds, a lot of agents miss this aspect and don't actually ask for business. Some even go through the whole listing presentation and never ask for business at the end. Asking for business is an essential part of any sales job, and it must be done more than once. Ask for business constantly. Successful agents ask for business at least eight times. Start doing it on a subconscious level — instead of saying "if" say "
when
." For example: "When I list it," "when we review offers," etc. Build a mental note in the seller's mind that you are the agent for him or her. Use phrases such as "put me to work to get the job done!" or "Let's get me to work for you today" or "Let's get the paperwork out of the way so that I can start actively marketing your house today." Show confidence and readiness to handle the work. Those who never ask, never receive.
4. Don't lie and say that you have a buyer
If you do not have a buyer, always disclose that upfront. Don't use that "We work with a lot of buyers in the area" line. That's cliché, and you're better than that. If you lie, you will not be able to recover from that as it's a slippery slope, and you will never gain the seller's trust. If your inside sales agent (ISA) sets a "preview" appointment, take it, and use it as an opportunity to build a rapport and provide value. It's your opportunity to shine and be valuable. When a seller tells you "bring me a buyer, and I will pay you commission," you're halfway there. You are in the seller's territory already, so carry it to the end zone. Don't let it discourage you. You just need to convert it.
5. Forget the script
A lot of new agents are trained on the same scripts and therefore sound the same. Sellers who actually pay attention to what agents are saying notice it and know that this is a script. It's a major turn-off (see No. 2). Scripts are provided for guidance and to form agent's state of mind, but they are not meant to be memorized and repeated verbatim to the homesellers. Use your own imagination and creativity, and don't sound scripty like the other agents these FSBOs have already turned down. That will make you stand out from the crowd. Remember that practice makes it perfect, so attend as many of these appointments as possible because the more FSBO appointments you handle, the better you become at them.
Source: https://www.inman.com/2018/11/27/5-tips-thatll-help-you-win-over-any-fsbo/
Meet our Most Trusted
Partners & Clients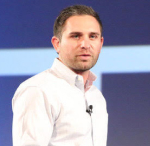 Byron Lazine
Co-Founding Chief-of-Operations at BAM (Broke Agent Media)
I've been using Virtual Assistants for years throughout all of my companies. Once we found Virtudesk the process got even easier and allowed us to scale out our hiring. Highly skilled and accountable professionals. 100% recommend!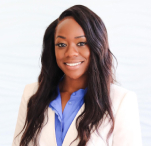 Rebecca Julianna James
Realtor / Content Creator
Before getting started with Virtudesk I had my doubts that they would find what I was looking for. I needed a very particular person to add to my team and let me tell you I am highly pleased! My virtual assistant Myril is the best! I am excited to grow my socialmedia accounts with her. Thank you Virtudesk!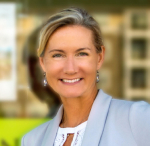 Chelsea Erickson
Realtor La Belle RE Group
I am very happy with the assistance Virtudesk is providing for my real estate business. This is a newer position for my company and we are working through the creation and efficiency.
Share via Facebook
Share via Twitter
Share via LinkedIn
Share via Pinterest
Send via E-Mail