15 Apps to Use for Your Real Estate Business
Jun 10, 2021
15 Apps to Use for Your Real Estate Business
Every real estate business owner understands the importance of having an effective tech stack.
At the center of the operations is a CRM to manage existing contacts, current and future deals, and pipelines. Aside from that, you'll need an email marketing app to efficiently engage and connect with your audience.
To easily follow up on leads, you will also need a phone address book and dialer. There are so many apps to use for your real estate business
Choosing which apps to use can be extremely overwhelming, especially with all the choices available in the market. However, taking the time to pick the right apps for your real estate business is absolutely worth it.
After all, your real estate tech stack can drive up efficiency within your business. How? It significantly streamlines your current processes and improves your workflow. 
Every Real Estate Agent Needs The Right Apps 
Whether you're working solo or with a small team, it can be hard to keep up with the workload if you are not organized. That's why when everyone gets busy, you'll see how you'll start missing out on leads and causing delays in the closing process. And we're sure you don't want to experience any of those obstacles.
Fortunately, with just a few user-friendly and intuitive apps, you can make sure you're always on top of everything, covering all the bases necessary.
If you've attended the Leverage Summit last May 27, 2021, you'd be quite familiar with these tools, services, and resources to help you boost your sales and improve your efficiency. Here are 15 apps to use for your real estate business:
1. Conversion.ai
When it comes to managing a real estate business, you need to produce quality content for your target market. The right words will surely capture the interest of homeowners to entrust you with their properties.
That's why it's essential to make an impression. How can you stand out from the rest of the crowd? You can use Conversion.ai. 
It is a tool that helps you instantly generate high-quality marketing copy for ads, social media, emails, websites, listings, blogs, and more using advanced AI (artificial intelligence).
So, if you're having a hard time writing marketing copy, you don't have to stress about it. Instead, you can let Conversion.ai do it all for you.
2. Gong
Do you hate second-guessing the trends in the market? If yes, then Gong is perfect for you. It is a revenue intelligence platform to help businesses get insights into unfiltered truth about their customer interactions, and their deals, and transform the way they go to market.
This patented technology captures and understands all kinds of customer interaction, as it delivers insights at scale. This empowers revenue teams to make decisions based on real data rather than personal opinions.
3. Virtudesk
The best way to grow your business is to delegate. Delegating tasks effectively is essential. Not many business owners realize this. They tend to do all of the roles on their own, believing they can save time and money. However, this isn't always the case.
That is why you need to work with companies like Virtudesk. It is a virtual assistant company that helps real estate professionals, business owners, and entrepreneurs leverage their business by hiring virtual assistants at affordable rates.
Always remember that whenever you hire virtual assistants you can start focusing on the tasks that matter most for you and your business.
4. Morningfame
Digital video content is among the most effective ways to reach your audience. With different businesses developing high-quality videos to upload on YouTube, how do you differentiate yourself? Easy. You can use Morningfame.
Morningfame is a keyword tool for YouTube that compares your channel with other channels of similar sizes. It helps you optimize your videos for search and give specific recommendations to grow your channel.
5. Photologo
Not everyone is skilled when it comes to graphics and design, but that shouldn't stop you from creating creative and compelling logos. Thanks to Photologo, you can now make logos in a snap. As a logo-making app, it lets you create sleek, elegant, and timeless logos to mark your works.
6. Zapier
Are you wondering if there's a way to connect your apps and automate workflow? Of course, there is. As technology continues to innovate, Zapier takes the lead on streamlining different processes to achieve optimum efficiency.
It is a tool that helps you automate and integrate between two or more apps. When an event happens in one app, Zapier can tell or do a particular action to another app.
It basically moves info between your web apps automatically, so you can focus on your most important work.
7. Timedly
Want to know what your virtual assistants are working on during their shift? With Timedly, you'll be able to check on them and see their progress in real-time.
Timedly is Virtudesk's proprietary virtual assistant management software. This will allow you to monitor your virtual assistant to provide full transparency about the tasks completed and their attendance.
It takes screenshots of your virtual assistant's computer screen every 2 minutes to ensure full accountability. It also acts as a project management tool.
8. AM Cards
Touching base with clients, appreciating team members, and building relationships are extremely essential. AM Cards help you do this and more. It lets you show your appreciation by sending real personalized greeting cards and gifts in a simple, quick, and practical way.
9. TubeBuddy
Optimizing your YouTube channel is made easy with TubeBuddy. It is a browser extension for YouTube creators to help them earn more views.
There are a lot of ways TubeBuddy can help you reach the road to success such as crafting the perfect title and tags, using a variety of tools to help promote your videos across the web and more.
10. TomFerry.com
We know you have tons of questions on how to grow and leverage your business. That's why we recommend getting your answers straight from the industry leader himself, Tom Ferry.
TomFerry.com is the official website of Tom Ferry, one of the panelists of the Leverage Summit and is also America's #1 Real Estate Coach. You can access resources such as Tom's blogs, podcasts, and events that could help you in setting up your business success and start scaling.
11. Ylopo
Looking for a complete digital marketing solution for your real estate business? Check out Ylopo.
It is a next-generation real estate and marketing suite that provides nurturing tools, listing marketing, and Facebook Ads management. It is designed to help real estate agents, brokers, and teams grow and manage their businesses.
 As an all-in-one digital platform, you can save more time generating new leads, be seen everywhere all the time, and build their brand whenever you use this app.
12. CallAction
Automate the time-consuming and mundane sales tasks of the customer lifecycle with CallAction. It is an all-in-one lead engagement platform that automates the tracking and engagement of inbound calls across all marketing channels.
It can also connect and track leads in your CRM via API integration. You can seamlessly nurture your database of leads forever with scalable, authentic automation using different communication channels.
13. Sisu
Sisu is a real estate agent productivity and accountability platform. It is a tool to simplify the tracking of sales metrics, provide analysis, and improve the entire real estate sales experience.
The best feature about Sisu is it focuses on streamlining all processes. This means that it keeps realtors at the center of the transaction. How? Simple. It replaces emails and phone calls with powerful vendor task, transaction, and document collaboration features.
14. HyperFastAgent
Like Tom Ferry's real estate career coaching program, Keri Shull's HyperFastAgent real estate program helps agents grow their real estate business hyperfast with coaching and education support programs.
You can access podcasts, blogs, and books, and join coaching programs to help you grow your business. You will also get an opportunity to receive direct coaching and mentorship from industry leaders active in the business and selling at the maximum level.
15. FollowUpBoss
Getting all your leads organized in one place is made simple with FollowUpBoss. You can now take control of your follow-up and check on existing leads with a practical and effective app. Start working smarter as you deliver a first-class client experience and close more deals.
FollowUpBoss is a sales software for real estate teams. Instantly assign leads to agents, respond to new leads and send notifications and reminders to agents. Since the process is automated, leads are contacted much faster and more often.
Optimize Your Real Estate Business With These Apps 
Whenever you find the tasks getting complicated quickly, these apps will definitely make everything simple. Whether you need help with your CRM or marketing, the apps to use for your real estate business we've mentioned can help transform and grow your business in no time. 
Focus on growing your business and leverage virtual assistants to streamline your processes today. With Virtudesk's Virtual Assistants, you can hire virtual assistants trained in most or all of the platforms mentioned above.
If you are interested in learning more, then fill out this contact form, and one of our Consultants will reach out to you.
More Articles From Virtudesk: 
Meet our Most Trusted
Partners & Clients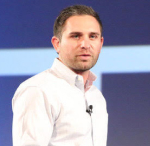 Byron Lazine
Co-Founding Chief-of-Operations at BAM (Broke Agent Media)
I've been using Virtual Assistants for years throughout all of my companies. Once we found Virtudesk the process got even easier and allowed us to scale out our hiring. Highly skilled and accountable professionals. 100% recommend!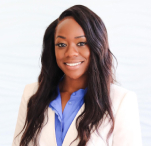 Rebecca Julianna James
Realtor / Content Creator
Before getting started with Virtudesk I had my doubts that they would find what I was looking for. I needed a very particular person to add to my team and let me tell you I am highly pleased! My virtual assistant Myril is the best! I am excited to grow my socialmedia accounts with her. Thank you Virtudesk!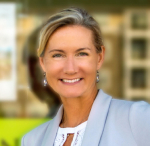 Chelsea Erickson
Realtor La Belle RE Group
I am very happy with the assistance Virtudesk is providing for my real estate business. This is a newer position for my company and we are working through the creation and efficiency.
Share via Facebook
Share via Twitter
Share via LinkedIn
Share via Pinterest
Send via E-Mail