Transaction Coordinator
Being a real estate agent can be pretty difficult at times. There are many tedious processes to go through, but you can always seek assistance from us at Virtudesk. We can match you with a real estate transaction coordinator virtual assistant who specializes in ensuring that real estate transactions are transparent and uncomplicated.

The VA conducts due diligence to ensure that properties are being executed properly. They help the transaction process go as smoothly as possible, ensuring compliance for all necessary steps—from the initial purchase to closing. Additionally, they coordinate with all the people involved, including clients, agents, title officers, and lenders.
What a Real Estate Transaction Coordinator Virtual Assistants Can Do for You
As a real estate agent, there may be days when you get overwhelmed with calls from clients and other important people. Don't worry because you can use our virtual assistant service to help you handle essential transactions. You can assign the following tasks to our reliable real estate transaction coordinators:
Administrator
The transaction coordinators you hire will maintain consistent collaboration between clients, agents, and brokers on all real estate transactions from contract signing to closing.
Quality Control
Our real estate transaction coordinator virtual assistants have the skills to ensure all parties meet compliance requirements for important transaction processes.
Client Coordination
With the help of our real estate transaction coordinator, you can schedule 30-, 90-, and 120-day client customer service follow-up calls to assist with any recommendations and ask for referrals..
Data Management
Our virtual assistants can input and manage all client information into the client database system and assign campaigns. This helps you organize new files and archive old data.
Schedule Management
The real estate transaction coordinator virtual assistant you hired from us can help manage your calendar. You can let them schedule and coordinate every part of the real estate transaction, including moving and possession processes.
Contract-to-Close
Another task our virtual assistant can perform is coordinating title/escrow, mortgage loan, and appraisal processes. They can also assist you with negotiations and the completion of repairs.
Get a Transaction Coordinator Assistant Now
All packages require a $450 set up fee at initial signing with a 3-month lock-in period.
Contact us for custom packages and special offers.
View other packages
All packages include
Dedicated Virtual Assistant

Dedicated Team Manager

Time Tracking Software

Free VoIP Dialer
Virtudesk Blog
Virtual Assistant News
Meet our Most Trusted
Partners & Clients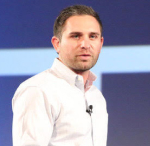 Byron Lazine
Co-Founding Chief-of-Operations at BAM (Broke Agent Media)
I've been using Virtual Assistants for years throughout all of my companies. Once we found Virtudesk the process got even easier and allowed us to scale out our hiring. Highly skilled and accountable professionals. 100% recommend!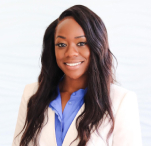 Rebecca Julianna James
Realtor / Content Creator
Before getting started with Virtudesk I had my doubts that they would find what I was looking for. I needed a very particular person to add to my team and let me tell you I am highly pleased! My virtual assistant Myril is the best! I am excited to grow my socialmedia accounts with her. Thank you Virtudesk!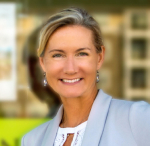 Chelsea Erickson
Realtor La Belle RE Group
I am very happy with the assistance Virtudesk is providing for my real estate business. This is a newer position for my company and we are working through the creation and efficiency.