Client's Virtual Assistant Onboarding Checklist
There are A LOT of steps in preparing to hire a virtual assistant. This checklist will prepare you on how to get your systems in order so you can confidently, securely, and smoothly onboard a virtual hire
Client's Virtual Assistant Onboarding Checklist
Get the 60 Step Checklist to Properly Onboard Remote Staff
Taking on a new business venture like outsourcing to a virtual assistant abroad can seem like a daunting task. Where do you even begin? When you're new to something, you can also miss a lot of essential steps that would set you up for success. That's why this Virtual Assistant Onboarding Checklist will help you properly prepare your business for this exciting new hire, so you can reap all the benefits.
Learn How to Prepare Your Company for a Virtual Assistant Hire
Choose where to hire a virtual assistant from.
Complete the preparatory work such as creating their checklists and downloading your tech stack.
Start the virtual assistant hiring process and learn the difference between hiring direct vs. through a VA company.
Onboard your virtual assistant by giving them the necessary tools, expectations, and access to company accounts.
Train your virtual assistant for optimal success.
Manage virtual assistants with extra bonus tips.
Meet our Most Trusted
Partners & Clients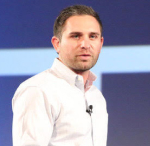 Byron Lazine
Co-Founding Chief-of-Operations at BAM (Broke Agent Media)
I've been using Virtual Assistants for years throughout all of my companies. Once we found Virtudesk the process got even easier and allowed us to scale out our hiring. Highly skilled and accountable professionals. 100% recommend!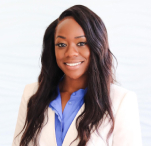 Rebecca Julianna James
Realtor / Content Creator
Before getting started with Virtudesk I had my doubts that they would find what I was looking for. I needed a very particular person to add to my team and let me tell you I am highly pleased! My virtual assistant Myril is the best! I am excited to grow my socialmedia accounts with her. Thank you Virtudesk!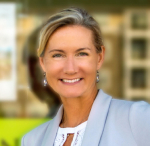 Chelsea Erickson
Realtor La Belle RE Group
I am very happy with the assistance Virtudesk is providing for my real estate business. This is a newer position for my company and we are working through the creation and efficiency.