7 Beneficial Reasons Why You Should Hire a Virtual Assistant
Mar 11, 2018
7 Beneficial Reasons Why You Should Hire a Virtual Assistant
If you're trying to figure out how to keep your business together and stay on top of the tasks and get everything finished in one day, then that might be a sign that you need to hire a Virtual Assistant. 
Imagine having someone that can take care of several tasks at one time. Someone whom you can unload small tasks unto? Imagine being able to excel in your craft with more time in your hands.
7 Reasons to Hire a Virtual Assistant for Your Business
1. Reduced Workload
This has probably got to be the best reason for getting a Virtual Assistant. Why wouldn't the Business Owner want more time to focus on learning more about his business, or perfecting his craft, or ensuring everything is placed in the contracts they're closing? Hiring a Virtual Assistant to help you with mundane tasks can give you more time to speak with clients, to get in touch with partners, bank officers, and key contacts.
2. Less Cost, More Savings
The great part about hiring a Virtual Assistant is that it is not necessary for you to find a place for them to do their job. Most Virtual Assistants work from home. They have their own equipment, their own internet connection, and designated working space.
Should you decide to hire a VA, hiring a VA from a Virtual Assistant firm or company eliminates having to screen VA applicants. A Virtual Assistant company pre-screens applicants for skills and abilities, equipment, as well as their facilities to complete the job.
3. More Productivity, Less Stress
As a business owner, sometimes we think that being able to do everything is a feat not everyone can achieve. Being able to manage contacts, answer customer service inquiries, set appointments, meet with clients, remember appointments, handle disputes, and a whole variety of other things is tough work. As it is, there is a difference between working hard and working smart.
A Virtual Assistant can take care of routine tasks. These are actually tasks that Virtual Assistants get trained for. Something they've done in the past. Save yourself time from figuring out how to manage your calendar properly or how to address your clients' recurring questions.
4. Flexible Working Hours
There is a wide selection of Virtual Assistants from all over the world that can work during your business hours, and usually even after hours. You can assign your Virtual Assistant to work a certain time or to work only when you need them to work. You can directly discuss with them when you need them to be working for you.
5. Focus on the Important Part of Your Business
Sure, you can schedule your own appointments, answer inquiries from potential clients and handle concerns from existing clients, try to follow up with emails coming in, and talk to interested buyers and sellers, while also keeping up with all the other activities.
Once you have a VA, you don't have to figure everything out and do it yourself, or even try to train someone else to do it. You need to know what you want the end result to look like and then be able to communicate that effectively.
6. Access to a Wide Variety of Talent and Skills
The best part about hiring someone to help you with tasks that you need to unload is that you can easily find someone who is fit for the job with the necessary skills. Plus, you don't have to train your VA. They already are well-versed with the technology as well as the tools that they are going to use.
7. Your VA is Always There
The best part about hiring a Virtual Assistant is that they are always available during work hours. They do not need to commute and it minimizes any chances of the VA being tardy for work. You can be sure that they will be able to complete the work no matter the condition of the weather, or the traffic on the streets.
Meet our Most Trusted
Partners & Clients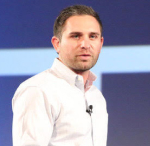 Byron Lazine
Co-Founding Chief-of-Operations at BAM (Broke Agent Media)
I've been using Virtual Assistants for years throughout all of my companies. Once we found Virtudesk the process got even easier and allowed us to scale out our hiring. Highly skilled and accountable professionals. 100% recommend!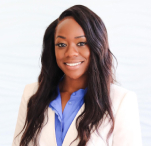 Rebecca Julianna James
Realtor / Content Creator
Before getting started with Virtudesk I had my doubts that they would find what I was looking for. I needed a very particular person to add to my team and let me tell you I am highly pleased! My virtual assistant Myril is the best! I am excited to grow my socialmedia accounts with her. Thank you Virtudesk!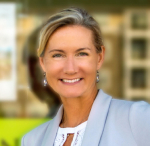 Chelsea Erickson
Realtor La Belle RE Group
I am very happy with the assistance Virtudesk is providing for my real estate business. This is a newer position for my company and we are working through the creation and efficiency.
Share via Facebook
Share via Twitter
Share via LinkedIn
Share via Pinterest
Send via E-Mail