Virtudesk Testimonial: Laura Santa Cruz at TitleCapture
Jul 16, 2021
Virtudesk Testimonial: Laura Santa Cruz at TitleCapture
Here at Virtudesk, we are passionate about helping clients find more ways to leverage their businesses for growth. That's why we take the greatest joy in hearing from our clients about the success they've had, so far, with their virtual assistants.
Laura Santa Cruz, Director of Sales for TitleCapture talks about what it's like for her and her team to work with a virtual assistant in this Virtudesk Testimonial.
TitleCapture is a tech organization that provides support to real estate brands. From an estimate app to a multivalue platform, TitleCapture is now used by 1000+ title companies for their growth.
Driven by a passion for growing with other businesses, Laura has been with TitleCapture for more than 6 years now.
Here's What Laura Had to Say About Virtudesk
Interviewer: My name is Alec. I requested for this time--for this meeting with you to get your feedback on how Evelyn is actually doing for your team, for your company. If there's anything that you wanted to share.
Of course, your experience with her. Hopefully, there won't be any concern but we can also talk about that, as well. If there are any opportunities that you want her to cover. At least we can provide her with the support that she'll be needing in the future.
Laura: No, she's doing exceptional and she always has, and she's really just rolling with the punches. Every new segment we send her way, she enriches. And she is like a little elf. At all times. As cute as can be, but very efficient. Do you receive her reports every day?
Interviewer: Yes.
Laura: Okay, so you see what I see as far as what she does.
So you know what she's doing on a daily basis and everything is accurate and she's updated to include a couple of new projects we have her working on, kind of to help me in the BDR state, as far as reaching out with two leads. That's something new that she's implemented.
In addition to that, overall, this was just presented on Monday. She's enriched a total of (1,155) leads for our company. So that was presented by the President to the founders. We have two companies. One is called Netsheet and one is TitleCapture. The parent company is Veolia and she is in the mix of both companies at all times.
She works directly with me, but she works directly also with Liza. Keith, which is our owner- she's doing a big underwriter project for him right now. So, I have nothing. No concerns whatsoever. Only praises.
Interviewer: Wow, that sounds really good, Laura. Also to tell you a little bit of background on how she actually performs here at Virtudesk, she's doing good. She's very open with her ideas if there's anything that we can improve on for our company, as well. Thank you so much for your time, Laura. We do really appreciate it. We also appreciate that you can see the works of Evelyn.
Laura: And the growth! She's capable of so much more than she does, and we're seeing that every day. So we're utilizing her in so many different segments and avenues. She's growing, therefore we're growing.
Watch Laura's Virtudesk Testimonial on Youtube
If you want to watch Laura's Virtudesk Testimonial, go to our YouTube channel to watch her full interview.
The marketing, administrative, and prospecting services are some of our most popular services. If you are interested to learn more about what types of virtual assistants we have, how you can use virtual assistants to leverage your business like Laura did, or want to sign up, just fill out this online form, and one of our Consultants will reach out to you.
More Articles From Virtudesk:
Meet our Most Trusted
Partners & Clients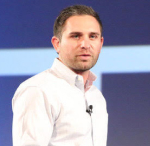 Byron Lazine
Co-Founding Chief-of-Operations at BAM (Broke Agent Media)
I've been using Virtual Assistants for years throughout all of my companies. Once we found Virtudesk the process got even easier and allowed us to scale out our hiring. Highly skilled and accountable professionals. 100% recommend!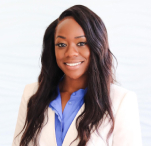 Rebecca Julianna James
Realtor / Content Creator
Before getting started with Virtudesk I had my doubts that they would find what I was looking for. I needed a very particular person to add to my team and let me tell you I am highly pleased! My virtual assistant Myril is the best! I am excited to grow my socialmedia accounts with her. Thank you Virtudesk!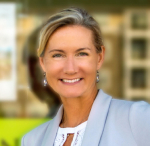 Chelsea Erickson
Realtor La Belle RE Group
I am very happy with the assistance Virtudesk is providing for my real estate business. This is a newer position for my company and we are working through the creation and efficiency.
Share via Facebook
Share via Twitter
Share via LinkedIn
Share via Pinterest
Send via E-Mail