Virtudesk Testimonial: Jeff Hashbarger
Jun 11, 2021
Virtudesk Testimonial: Jeff Hashbarger
We always take pride in our highly trained and talented virtual assistants. That's why when we hear stories about how our virtual assistants helped our client's business we can't help but feel extremely thankful and happy. Today,
Jeff Hashbarger
, real estate agent at
Keith Furrow & Associates Realty
shares his Virtudesk testimonial in working with us and Jen, his virtual assistant.
Jeff grew his interest in real estate when he, with his wife, started buying properties as rentals and flips. For over two decades, he has worked with agents, buyers, sellers, renters, and investors and has gained a wealth of knowledge to deliver your needs.
Back in 2017, he joined Keith Furrow and Associates Realty as a real estate agent. This paved the way for him to deliver high-quality service to his clients. As he scales up his business, he leverages Virtudesk's virtual assistants and starts to focus on doing the tasks that matter most for him.
Below is what Jeff had to say about working with Virtudesk.
Jeff's Virtudesk Testimonial: Here's What Jeff Had to Say
Cheryll:
How are you, Jeff?
Jeff:
You have no idea how wonderful my life is.
Cheryll:
Great. That's nice to hear. I'm doing great as well. How did you find or hear about virtudesk?
Jeff:
I think I did an internet search. I knew that I was wanting to get an assistant. [It] took a few months, [and] I [researched] a little bit on [what] the agent said. Okay. Hey, I'll do it. And then I can't remember whoever took the call originally. He's good. He sold me. I am typically that way with a lot of things.
Cheryll:
So what type of VA did you have and how did you figure that out? What type do you need?
Jeff:
I interviewed three people. She matched up, she was quote-unquote the best for us, not that the other people weren't good. It's all guesswork anyway, until you truly work with [the VA], but yes, she was the one that fit in.
Cheryll:
What tasks did you assign your VA on a regular basis?
Jeff:
The first few months. Well, it's always training, checking emails, writing a contract to doing CMA so that's just the tip. There's so many [tasks to do].
Cheryll:
You had Jen [your VA] for more than a year now. And I guess you're right. [You're] all well-matched. How would you describe Jen now?
Jeff:
She's not afraid to do whatever it is in order to get the job done.
Cheryll:
How would you rate Jen and Virtudesk? How would you rate your experience with Jen and Virtudesk on a scale of one to 10?
Jeff:
Two thumbs up. I was doing three major things. In my opinion, in hiring somebody, I break it down. The acronym is VAT, which is values, abilities and talents or skills. To me, the number one thing is the values. If my stuff is getting done truly, I don't care what she does.
If she's doing what I asked to do and doing the above and beyond things, I don't care. I think that's where the value comes in. So she's just getting better and better as we continue to go and grow. That's really great to hear.
If you want to watch Christian's Virtudesk Testimonial, go to our
YouTube channel
to watch his
full testimony.
If you found this Virtudesk testimonial interesting, and you want to learn more about what other people are saying about us, then check out these other testimonials:
The
marketing
,
administrative
,
and
prospecting services
are some of our most popular services. If you are interested to learn more about what types of virtual assistants we have, how you can use virtual assistants to leverage your business like Christian did, or want to sign up, just
fill out this online form.
Meet our Most Trusted
Partners & Clients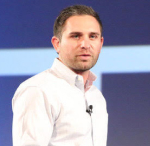 Byron Lazine
Co-Founding Chief-of-Operations at BAM (Broke Agent Media)
I've been using Virtual Assistants for years throughout all of my companies. Once we found Virtudesk the process got even easier and allowed us to scale out our hiring. Highly skilled and accountable professionals. 100% recommend!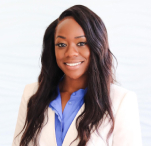 Rebecca Julianna James
Realtor / Content Creator
Before getting started with Virtudesk I had my doubts that they would find what I was looking for. I needed a very particular person to add to my team and let me tell you I am highly pleased! My virtual assistant Myril is the best! I am excited to grow my socialmedia accounts with her. Thank you Virtudesk!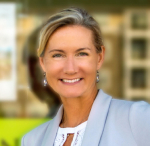 Chelsea Erickson
Realtor La Belle RE Group
I am very happy with the assistance Virtudesk is providing for my real estate business. This is a newer position for my company and we are working through the creation and efficiency.
Share via Facebook
Share via Twitter
Share via LinkedIn
Share via Pinterest
Send via E-Mail