Virtudesk Testimonial: Hilary Webb at Ore Living
Jul 2, 2021
Virtudesk Testimonial: Hilary Webb at Ore Living
Hearing positive feedback from our clients always motivates us to continue helping business owners scale their business and reduce their personal workloads. It is also a testament to the quality work that we do here at Virtudesk. And today, we take pride in how our virtual assistants helped our client's business. Hilary Webb, Regional Administrator of
Ore Living
, is beyond impressed, as she shares her Virtudesk Testimonial, with the work delivered by her team of Virtudesk Virtual Assistants.
Hilary is an experienced realtor and has been in the industry for the past decade. Over the years, she has learned different strategies to grow her own real estate business. This has helped her develop excellent relationships with all her clients. Together with our Virtudesk's virtual assistants, she has helped dozens of families find their ideal properties!
Here's What Hilary Had to Say About Virtudesk
Hilary
: My name is Hillary. The industry that I specialize in is multi-family housing. So the apartment world and apartment renting, and I've been in this industry now for 10 years.
Interviewer
: That's great. And can you walk us through, like, what are the usual tasks that you assign to all seven of your virtual assistants? What's their regular tasks?
Hilary
: So the most interesting thing about my work is that I like to call my VLA family or at least, you know, I call them our family. The tasks they each have, there's five of them. And that's following up with prospects that have contacted us with their interest in renting an apartment home with one of our partner communities.
We have a portfolio that's located in North Carolina in the United States, South Carolina, and Florida in the United States. And they are the first touch, essentially with anyone who's interested in renting an apartment home. They are the first person that they speak to when they call.
So they will take anything from the previous day's activities that they need to follow up to current activities with people that they need to follow up with and essentially make them a resident. Then we have one lovely young lady who is our administrative superstar, and she essentially will help not only myself, but our regional manager and our Director of Resident Relations and our Associates and Asset Managers at even more of the corporate level.
She helps them with any daily activities, spreadsheets, finding information out, helping with residents, residents that may have some delinquency issues and helping secure a payment for that, or helping with renewals. And then, the last of our virtual assistants who just joined us, who's been a tremendous asset. She has taken over the role of application processing with our largest community, which has 692 apartments.
So hence why we needed that helping hand with the office. And they're able to gather all of the information that's needed to finish processing the application in a timely manner. She even set goals for herself as far as what she wants to take care of for the beginning of the day and the end of the day, that's great.
Interviewer
: That's really awesome to hear. And last question would be, I know this is really short. So if you would rate your Virtudesk experience on a scale of 1 to 10 - 10 being the highest, what would your rating be?
Hilary
: I would rate a 15, if I could. It's definitely a 10 again. If I could bring everyone with me to the company permanently and have them here with us all the time, I would. I love the willingness to learn and the flexibility with how they take feedback and want to make the experience better for prospects and residents. It's above and beyond anything that I've experienced.
Interviewer
: That's so awesome. I'm so speechless. I can't really tell you how grateful Virtudesk is for having your business. We are truly grateful. And also we have two VAs who just almost reached their milestone with their company, Jason and Hazel. And we're looking forward to working with other VAs in your company to reach the same goal as well. Thank you so much for your time.
Watch Hilary's Virtudesk Testimonial on Youtube
If you want to watch Hilary's Virtudesk Testimonial, go to our
YouTube channel
to watch her
full testimony.
Read More Virtudesk Testimonials
If you found this Virtudesk testimonial interesting, and you want to learn more about what other people are saying about us, then check out these other testimonials:
The
marketing
,
administrative
,
and
prospecting services
are some of our most popular services. If you are interested to learn more about what types of virtual assistants we have, how you can use virtual assistants to leverage your business like Hilary did, or want to sign up, just
fill out this online form
, and one of our Consultants will reach out to you.
Meet our Most Trusted
Partners & Clients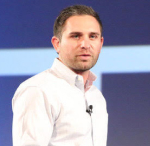 Byron Lazine
Co-Founding Chief-of-Operations at BAM (Broke Agent Media)
I've been using Virtual Assistants for years throughout all of my companies. Once we found Virtudesk the process got even easier and allowed us to scale out our hiring. Highly skilled and accountable professionals. 100% recommend!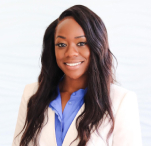 Rebecca Julianna James
Realtor / Content Creator
Before getting started with Virtudesk I had my doubts that they would find what I was looking for. I needed a very particular person to add to my team and let me tell you I am highly pleased! My virtual assistant Myril is the best! I am excited to grow my socialmedia accounts with her. Thank you Virtudesk!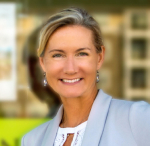 Chelsea Erickson
Realtor La Belle RE Group
I am very happy with the assistance Virtudesk is providing for my real estate business. This is a newer position for my company and we are working through the creation and efficiency.
Share via Facebook
Share via Twitter
Share via LinkedIn
Share via Pinterest
Send via E-Mail