Virtudesk Testimonial: Christian Baker at The RedBud Group
Mar 12, 2021
Virtudesk Testimonial: Christian Baker at The RedBud Group
We are always in gratitude whenever our clients share their stories about how our virtual assistants help them revolutionize their business. Today,
Christian Baker
,
Vice President at
The RedBud Group
at Keller Williams South Park, shares his experience working with his virtual assistant, in this Virtudesk Testimonial.
Christian has been in the real estate industry in Charlotte, North Carolina since 2018. He has a hidden talent for relationship building and a passion for closing deals. Having been raised by both an investor and interior designer, Christian has the knowledge and understanding of the Charlotte real estate market and the design and renovation process. This helped both his buyers and sellers maximize their return on investment. Christian has taken these skills to Keller Williams where he works with Charlotte-area homeowners and investors.
Here is what Christian had to say with his ISA:
Coach Nica
: "How would you rate your VA [virtual assistant] and your experience with Virtudesk on a scale of 1-10 and why?"
Christian
: "I would say a 9 just because I don't think anything should be given a 10. Why? Because Jason, you are very attentive, you're self-aware, you tend to, whether seeing yourself and I, you're a really strong problem solver. You always come with questions whenever we do meet and just verify, over verify, and over-communicate which is probably the most important aspect of our relationship because you're so far away."
If you want to watch Christian's Virtudesk Testimonial, go to our
YouTube channel
to watch his
full testimony
.
The
marketing
,
administrative
,
and
prospecting services
are some of our most popular services. If you are interested to learn more about what types of virtual assistants we have, how you can use virtual assistants to leverage your business like Christian did, or want to sign up, just
fill out this online form.
Meet our Most Trusted
Partners & Clients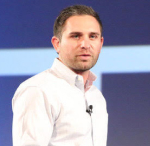 Byron Lazine
Co-Founding Chief-of-Operations at BAM (Broke Agent Media)
I've been using Virtual Assistants for years throughout all of my companies. Once we found Virtudesk the process got even easier and allowed us to scale out our hiring. Highly skilled and accountable professionals. 100% recommend!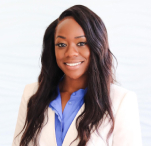 Rebecca Julianna James
Realtor / Content Creator
Before getting started with Virtudesk I had my doubts that they would find what I was looking for. I needed a very particular person to add to my team and let me tell you I am highly pleased! My virtual assistant Myril is the best! I am excited to grow my socialmedia accounts with her. Thank you Virtudesk!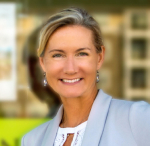 Chelsea Erickson
Realtor La Belle RE Group
I am very happy with the assistance Virtudesk is providing for my real estate business. This is a newer position for my company and we are working through the creation and efficiency.
Share via Facebook
Share via Twitter
Share via LinkedIn
Share via Pinterest
Send via E-Mail