Virtudesk Introduces Time Block Service: Hiring A Virtual Assistant In Flexible Terms
Jan 25, 2019
Virtudesk Introduces Time Block Service: Hiring A Virtual Assistant In Flexible Terms
Kirkland, WA - January 25, 2019
Virtudesk, a Seattle-based virtual assistant company, has launched its newest service feature: Time Block Service- a VA solution for Realtors who do not quite have the volume of work to hire a part time or a full time virtual assistant on a permanent basis, but have occasional needs for a virtual assistant or certain projects that need to be worked on.
Virtudesk has been providing outsource solutions for small and medium sized businesses since 2016, allowing them to focus more on their business.
The company announced on Thursday that their new Time Block service has been launched and is already gaining traction with clients who desperately need help of an administrative assistant or a transaction coordinator on a per project basis. Several clients have already signed up and provided positive feedback on the quality of service and convenience.
The service offers a complete 360 degree support from its operations team. Clients would have their assigned Team Manager who will guide and support them all throughout the process. Clients will have full visibility on the productivity of their VA as they will have access to Virtudesk's own monitoring platform - The Virtudesk Tracker. This allows clients to track the progress of their projects, check the productivity rate of their VA and also get a view on what their VA is doing - realtime.
Additionally, the service comes with no contract. Clients are not locked in for a specific time frame and they have the freedom to choose how long they will be needing a VA. Clients can choose between 20, 40, 60 and 80 hours. These hours have no expiration - if the project gets completed without consuming the total contract hours, clients will still be able to use the remaining hours whenever the need arises. This gives the client a more flexible option in finding help when they most need it.
The Time Block Service is already available on the website. You may visit the website at myvirtudesk.com. You may also call us at (360) 334-6464 and our Sales team will be more than happy to assist you in getting you on-boarded.
Meet our Most Trusted
Partners & Clients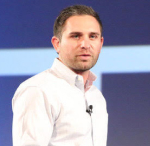 Byron Lazine
Co-Founding Chief-of-Operations at BAM (Broke Agent Media)
I've been using Virtual Assistants for years throughout all of my companies. Once we found Virtudesk the process got even easier and allowed us to scale out our hiring. Highly skilled and accountable professionals. 100% recommend!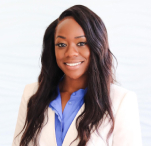 Rebecca Julianna James
Realtor / Content Creator
Before getting started with Virtudesk I had my doubts that they would find what I was looking for. I needed a very particular person to add to my team and let me tell you I am highly pleased! My virtual assistant Myril is the best! I am excited to grow my socialmedia accounts with her. Thank you Virtudesk!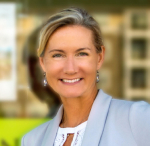 Chelsea Erickson
Realtor La Belle RE Group
I am very happy with the assistance Virtudesk is providing for my real estate business. This is a newer position for my company and we are working through the creation and efficiency.
Share via Facebook
Share via Twitter
Share via LinkedIn
Share via Pinterest
Send via E-Mail