U.S. Housing Market Trends for 2021
Jun 24, 2021
U.S. Housing Market Trends for 2021
The past year has been quite challenging for many industries, especially the
real estate industry
. As the coronavirus pandemic has affected each aspect of our lives, it continues to plague the housing market for 2021, and has affected housing market trends. This only means that the decisions of a potential home buyer may be completely different from what they were pre-pandemic.
Some prefer to permanently work from home from now on. This means that many people require a home office space to accommodate a more conducive and productive work environment. Others may be looking for homes in the suburbs. Regardless, everyone struggles to cope with the seemingly unpredictable times.
The current US housing market trends indicate how potential buyers and sellers should position themselves to get the best deals possible. It's extremely crucial to stay in the loop of the different real estate trends as you either buy or sell a house. This way, you can find various opportunities as you navigate the changing market. Below, we will go over the U.S. housing market trends for 2021.
Mortgage Rates At An All-Time Low
Ushering through the year 2021,
mortgage rates
are coming off of a record low with a 30-year fixed-rate loans average sitting at 2.7%, which is significantly lower than the previous years. With the new benchmarks, we can see mortgage rates climbing back up to 3% on average.
Overall, the rates are low since the economy is still recovering. This is definitely good news for prospective home buyers. While drastic changes to mortgage rates aren't apparent, it's always best to keep an eye out and plan your close strategically.
Home Value Growth: Will It Continue?
Over the past years, we've seen a substantial increase in home value prices. The high demand and low supply correlate to this growth. It will continue to drive up home value in 2021. According to
Zillow economists
, there is an expected increase in home values by 10.3% from November 2020 to November 2021.
As home value continues to rise, it directly influences its higher resale value, which is extremely beneficial for current homeowners. When the home value goes up, they wouldn't have to worry about having an underwater mortgage.
An underwater mortgage happens when homeowners have a home loan where the principal value is higher than the home's worth. This can be a challenge if you're looking to refinance or sell the property. A higher home value prevents this imbalance. Many homeowners have their property appraised annually to stay on top of their home's value.
2021: It's A Seller's Market
Due to the increasing demand for housing properties, an evident oversupply has shifted the market to the seller's benefit. With numerous buyers interested in buying a property and little supply in the market, prices are expected to increase.
According to the
National Association of REALTORS
, the real estate inventory continues to be down by 22% from the previous year. This low real estate inventory seemingly shows its influence on property prices.
It is predicted that
median prices for new and existing home
s
will go up despite the current downturns. This position puts sellers at an advantage to sell and list their properties to the market. While sellers may have the upper hand, this doesn't mean that buyers can't negotiate the prices.
Housing Market Crash: Will We See One This Year?
There's a lot of talk about the housing market crash. Some real estate gurus are expecting it to happen. However, the good news is it's very unlikely to see a crash in the next two years.
It's good to note that home value growth is positively skewed and prices have been increasing at a rate of 16.2% this year. This
number
is more than double than previous predictions. All of which attests to how the market is doing well. However, you should never be too complacent. The real estate market is extremely volatile right now; it's best to be prepared for anything.
So far everything is panning out better than predicted, but when is the market expected to crash? Well, if new buyers continue to enter the real estate market and there's a continued undersupply of demand, home prices and sales will steadily climb up. This, in turn, grants for a healthier market landscape.
Meanwhile, if the tables suddenly turn where more properties are listed than interested buyers, this can lead to negative implications. And whenever this happens it's among the housing market crash everyone in the industry should be worried about.
In Conclusion
When it comes to predicting the real estate market, people might say that you must expect the unexpected. It's extremely difficult to predict market behavior as trends and changes might significantly impact and shift the market.
In today's current real estate market, there are a lot of favorable indicators for both buyers and sellers. Everyone can expect a relatively balanced field where competitive pricing and negotiation matter.
As the country slowly stabilizes and recovers from the pandemic, opportunities for a more competitive market are on the horizon. However, the negative implications of the pandemic may continue to shape the housing market at large.
This only means that the ever-changing trends will be more likely influenced by the pandemic. The market's unpredictability might be good or bad for you.
Want to learn more tips on how to position yourself in the current real estate market? Whether you're new to the business or looking for ways to improve, these articles will help you streamline your business processes:
Start focusing on the things that matter more for your business. Develop a business strategy that helps your firm be prepared for the future. However, don't miss out on the important day-to-day tasks that need to be done. Leverage with
Virtudesk's Virtual Assistants
.
If you are interested in learning more, then
fill out this contact form
, and one of our Consultants will reach out to you.
Meet our Most Trusted
Partners & Clients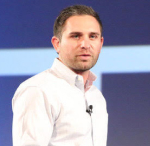 Byron Lazine
Co-Founding Chief-of-Operations at BAM (Broke Agent Media)
I've been using Virtual Assistants for years throughout all of my companies. Once we found Virtudesk the process got even easier and allowed us to scale out our hiring. Highly skilled and accountable professionals. 100% recommend!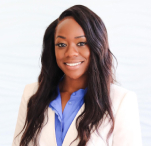 Rebecca Julianna James
Realtor / Content Creator
Before getting started with Virtudesk I had my doubts that they would find what I was looking for. I needed a very particular person to add to my team and let me tell you I am highly pleased! My virtual assistant Myril is the best! I am excited to grow my socialmedia accounts with her. Thank you Virtudesk!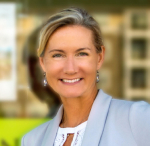 Chelsea Erickson
Realtor La Belle RE Group
I am very happy with the assistance Virtudesk is providing for my real estate business. This is a newer position for my company and we are working through the creation and efficiency.
Share via Facebook
Share via Twitter
Share via LinkedIn
Share via Pinterest
Send via E-Mail