Transaction Coordinators – What they do and Why you need them
Feb 27, 2018
Transaction Coordinators – What they do and Why you need them
Transaction Coordinators has knowledge of the real estate sales process: keen organizational skills, diligence, attention to detail, and of course skills that a Transaction Coordinator does best – knowing the process. The benefit of hiring a Transaction Coordinator (TC)? There's someone who can think and work along with you that doesn't cost as much. A TC can handle processes, transactions, and deadlines essential to the completion of a contract in the real estate business.
Benefits of Hiring a Transaction Coordinator
Hiring a Transaction Coordinator dramatically reduces the stress of managing your clients. A transaction coordinator will make certain that a whole lot stays in the right direction for the duration of the promoting manner. They'll assist you from contract to close seamlessly and fast. 
Transaction Coordinators also are efficient in coping with any issues that can emerge within the transactions with the consumers or any third-party vendors and they're additionally your factor of touch with whom your clients can check in the event that they have any inquiries, and likewise, whom you could rely on to behave as a messenger.
Here are the things a Transaction Coordinator does in the world of Real Estate:
Handle all factors of the buyer and seller transactions from executed purchase agreement to closing
Open with escrow and processes such as mortgage and appraising
Make house inspections check for any home renovations and make negotiations with repair stores
Point of contact of clients to agents title officers even lenders
Collection of documents for submission to the office broker for file compliance
In charge of moving in and possession schedules
Provide input to the client and data entry into the client's system
Take charge of scheduling the 30-Day/90-Day and 120-Day Customer follow-ups
Check for possible prospects or referrals
A Transaction Coordinator need not be expensive. You can find someone who can complete these tasks. Hiring from a Virtual Assistant Firm ensures that the Transaction Coordinator you get is already trained and familiar with the tasks that you need.
Meet our Most Trusted
Partners & Clients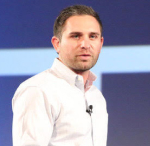 Byron Lazine
Co-Founding Chief-of-Operations at BAM (Broke Agent Media)
I've been using Virtual Assistants for years throughout all of my companies. Once we found Virtudesk the process got even easier and allowed us to scale out our hiring. Highly skilled and accountable professionals. 100% recommend!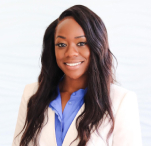 Rebecca Julianna James
Realtor / Content Creator
Before getting started with Virtudesk I had my doubts that they would find what I was looking for. I needed a very particular person to add to my team and let me tell you I am highly pleased! My virtual assistant Myril is the best! I am excited to grow my socialmedia accounts with her. Thank you Virtudesk!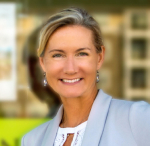 Chelsea Erickson
Realtor La Belle RE Group
I am very happy with the assistance Virtudesk is providing for my real estate business. This is a newer position for my company and we are working through the creation and efficiency.
Share via Facebook
Share via Twitter
Share via LinkedIn
Share via Pinterest
Send via E-Mail