Top 5 Tips to Organize Your Busy Life as a Real Estate Agent
Feb 20, 2018
Top 5 Tips to Organize Your Busy Life as a Real Estate Agent
The life of every Real Estate Agent has tons of things to finish on a daily basis. Meetings, Open Houses etc. A Real Estate Agent needs to organize the things that they have to do and prioritize the things to make them successful. They have to attend to all of these tasks and never miss a single detail. On this article, we have listed the Top 5 tips to organize your busy life as a Real Estate Agent.
No business can succeed in any great degree without being properly organized.
Top 5 Tips for Real Estate Agents
Calendar Power
As a Real Estate Agent, in order to be organized, your Calendar is the first thing that you have to visit first thing in the morning. Your Appointments are crucial and you should not miss any of them. Immediately check the appointments you have for the day and the other tasks that need to be accomplished. It is also important to mark the things that you have done so you could see your daily productivity and your business progress as well.
All about Social Media
The power of social media does a lot of magic nowadays. Advertisements can help your listings get potential buyers and reach out a large scale of the market. You can even generate leads thru Facebook today. Get webinars from YouTube and make use of other social media platforms to expand your knowledge about your craft, the business and even your competition. Social media has widely become the new age of platforms for marketing. All eyes are always on these platforms so make sure that you are updated and it will produce results that you have never imagined.
Utilize CRM's
CRM's or Client Relationship Management tools can never let you down. Modern Real Estate CRM's has features to make any Real Estate Agent's life a breeze. From generating leads, nurturing contacts, standard email responses, and even dialers. All of these, you can get from CRM platforms and trust us when we say that this is essential for your business. This helps you in a step by step process and introduces you to the market. This plays a significant breakthrough and a fast forward step as a Real Estate Agent.
The To-do lists
Remember the old sticky notes? Creating a to-do list is never wrong. However, to-do list also has leveled up. Modern to-do list applications are now available online such as
Trello
,
Evernote
,
Producteev
, and
Wunderlist
. These online tools can help you list the things or some of the items that you have for the day. A simple project management software gives you the ability to create "cards" for your Real Estate tasks and boards for organizing the things or your VA's (if you hired one).
Clean up your Inbox
Your inbox speaks for your business. As a Real Estate Agent your inbox represents your business progress and proper prioritization of emails is imperative. Organize your inbox on which one to reply to first and those that could wait. They say "A cluttered inbox equals a cluttered mind" so never stack up emails unread and not filtered.
Meet our Most Trusted
Partners & Clients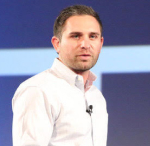 Byron Lazine
Co-Founding Chief-of-Operations at BAM (Broke Agent Media)
I've been using Virtual Assistants for years throughout all of my companies. Once we found Virtudesk the process got even easier and allowed us to scale out our hiring. Highly skilled and accountable professionals. 100% recommend!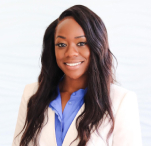 Rebecca Julianna James
Realtor / Content Creator
Before getting started with Virtudesk I had my doubts that they would find what I was looking for. I needed a very particular person to add to my team and let me tell you I am highly pleased! My virtual assistant Myril is the best! I am excited to grow my socialmedia accounts with her. Thank you Virtudesk!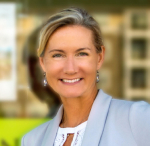 Chelsea Erickson
Realtor La Belle RE Group
I am very happy with the assistance Virtudesk is providing for my real estate business. This is a newer position for my company and we are working through the creation and efficiency.
Share via Facebook
Share via Twitter
Share via LinkedIn
Share via Pinterest
Send via E-Mail