Tom Ferry at Leverage Summit: Learning Strategies to Grow Your Business
Jul 7, 2021
Tom Ferry at Leverage Summit: Learning Strategies to Grow Your Business
Starting out a business is not easy. Everybody knows this. That's why many people hesitate to build their own business. However, you're probably among the 1% who's brave enough to try. Now, you have a business, and it's doing well. You're probably thinking of ways to make it even better. Of course, the best businesses are always looking for ways to improve, whether that's developing efficient processes or creating better customer support. That's why Virtudesk hosted the Leverage Mastermind Summit in May to help business on strategies to grow your business.
In this article, you'll get to read insights from industry leaders like Tom Ferry, the #1 ranked Real Estate Educator by Swanepoel Power 200 and the best-selling author of "Life! By Design" and "Mindset, Model and Marketing", Tristan Ahumada, CEO of Lab Coat Agents, Barry Jenkins, Chief Marketing Officer at Better Homes and Gardens Real Estate Native American Group and Keri Shull at Optime Realty as they talk about different strategies to grow your business.
Below, we go over Tom's best advice given at Leverage Summit.
Maintaining Your Positive Energy and Outlook
Business owners often overlook their own outlook and energy when it comes to dealing with business. They tend to devalue their personal attitude as they deal with their clients. After all, work is work. However, Tom believes that, "Energy is a choice. I can generate it. We all know the power. Move your body in a powerful way."
When asked how he maintains his energy, he highlights "I hydrate, take supplements and try to get some rest… I will try everything.
I literally will try anything because to me, like the scariest thing on the planet is having no energy. The scariest thing is not having a functioning mind. A scary thing for me is like no longer being curious like that."
He also thinks that it is important to have a positive outlook and bring your best self in everything you try to accomplish.
Pioneering Innovation through Investments
Many people are afraid to miss out on different opportunities. They want to be on the top page of everything. However, sometimes this can be exhausting. Since Tom understands the value of energy, he also looks for newer horizons that piques his curiosity. When Tristan asks, "How do you make sure that you continually innovate and check out what's the next best thing?"
He emphasizes that, "I'm passionate. My side hustle is that I'm an investor and now invest in almost 80 different companies. I want to invest in companies that want to invest in people. It keeps me on the pulse. I learn about what's coming up next. And I joined Abundance 360, Dr. Peter Diamandis, his mastermind, and I just stay fascinated."
Remember that success comes by being open to limitless possibilities and letting your mindset not get old and close off.
Thinking about Mindfulness
Now, Let's circle back on positivity and outlook . It's established that having a positive perspective on the future yields better results. Maintaining a positive disposition and being in tune with yourself may be easy or difficult - this experience is relative.
For Tom, "I'm trying to do regular breathing. I wasn't kidding about Wim Hoff. I have a very active mind so I do meditation, whether it's Calm or any one of these great meditation apps and, you know, I'll go back to Wayne Dyer, meditation, CDs."
For Barry "Actually, I have a lot of problems with being mindful. And so my journey with mindfulness has started with the Evo planner. I took a personality test. They designed the planner for you and it forced me to think about my month, my week and my day… This kind of revolutionized my business."
For Carry, "I went on a trip with Tony Robbins. And one of the things that I took away from that about mindfulness is that he said, I cannot meditate. And I went, oh my God, I'm not broken. And so I actually found guided meditation."
Adapting to Change
With the COVID-19 pandemic drastically changing things for everyone, it's important to adapt or you'll end up losing. While you're hoping that things go back to normal tomorrow, it is a must to set realistic expectations about the future.
In fact, Barry suggests that you should act like the situation doesn't get better for the foreseeable future. This way, you can prepare for solutions to help you with the changes you're currently facing.
During the crisis, Barry and Keri have adapted strategies to help them grow their business. Bary mentions that, "Authenticity and being authentically connected to the client has helped us a lot. So for example, the homeowner checks their home value on our website.
We don't call them and ask them if they're interested in selling, we find out if they are, but we never start there. We start with, you know, assuming they actually don't want to talk about selling their home. And so I guess that's a big thing. We've learned how to be a little bit more in touch with the needs of the person in front of us."
For Keri, her team develops a direct and hands-on approach. She highlights "We have a huge ISA team and we are the epitome of 'We go hard in the first few days when we get a lead and it works for us. We'll close probably 1500 transactions this year."
Choosing and Shifting to the Right Tech
Among the most common problems new business owners face is finding the right technology and tools to support their business. Always remember this: what works for others may not work for you.
Tom shares that, "When people say to me, how do you pick the right CRM? Or how do you pick the right email service provider? My responses - How did you pick your last car?
Because there's a thousand skews of cars and there's 50 different CRMs and there's tens of ESPs and there's tens more platforms for everything we want. So I say, you start with the basics. We created an internal document in my company. We call it the banana memo."
The banana memo is an iconic process that acknowledges everyone's opinion. Tom further explains that the banana memo addresses the pain point or problem of the company and looks for possible tech solutions and options to solve it - whether it's to upgrade a current system or look for more innovative tech solutions.
Bottomline
The most successful people have developed the right attitude in facing anything. It's a matter of keeping the balance and being actively present to address the most common problems that every business experiences. Want to listen to the full video of the Leverage Summit, now is your chance to check it out!
It's available on our YouTube Channel. You can learn more insights on how to grow your business and listen to the experts share their experiences and strategies to scale up your business.
The marketing, administrative, and prospecting services are some of our most popular services. If you are interested to learn more about what types of virtual assistants we have, how you can use virtual assistants to leverage your business like Hilary did, or want to sign up, just fill out this online form, and one of our Consultants will reach out to you.
Meet our Most Trusted
Partners & Clients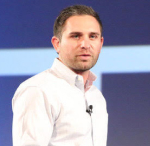 Byron Lazine
Co-Founding Chief-of-Operations at BAM (Broke Agent Media)
I've been using Virtual Assistants for years throughout all of my companies. Once we found Virtudesk the process got even easier and allowed us to scale out our hiring. Highly skilled and accountable professionals. 100% recommend!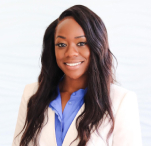 Rebecca Julianna James
Realtor / Content Creator
Before getting started with Virtudesk I had my doubts that they would find what I was looking for. I needed a very particular person to add to my team and let me tell you I am highly pleased! My virtual assistant Myril is the best! I am excited to grow my socialmedia accounts with her. Thank you Virtudesk!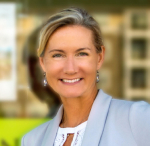 Chelsea Erickson
Realtor La Belle RE Group
I am very happy with the assistance Virtudesk is providing for my real estate business. This is a newer position for my company and we are working through the creation and efficiency.
Share via Facebook
Share via Twitter
Share via LinkedIn
Share via Pinterest
Send via E-Mail