Tips To Ensure Business Success This 2019
Jan 23, 2019
Tips To Ensure Business Success This 2019
It's official - 2019 has made its way and has created another chapter in our lives.
This year, new business possibilities and opportunities are open for you to take. Another 365 days of ideas, execution and hustle - a clean slate. As the new year begins, constructing your business strategy is crucial and getting the right things in place will play a big part to you and your businesses success.
Getting started with another year of challenges, ideas and business ventures is never easy. So we have gathered a few tips to guide you as you enter another business year.
Have a clear mindset.
Starting the year is always a challenge and trying to get the pieces together can be tough. However, before you even start laying down your cards and creating drastic decisions, it is always a good thing to have a clear mindset.
Think of your goals for this year. Reflect on the challenges you faced from last year and the lessons you gained from them. Try to analyze the decisions you've made from last year - where they positive decisions or were they setbacks for your business.
Having a clear perspective of where you want your business to be this year is paramount for you to steer your business in the right direction.
Gauge your moral compass.
Decisions, decisions, decisions - this is always part of the game. As a business owner, making decisions is part of your daily routine. Day in and day out, you have to make decisions that affects the entirety of your business.
Most of the time, when having to make business decisions becomes abrupt and choices start to pile up, we find ourselves lost in the sea of choices and our moral compass tends to jitter, thus leading us to be indecisive and to make poor business decisions.
As a business owner, gauging your moral compass on a regular basis is important. This helps your judgement to stay on course. Let's face it, handling your own business can sometimes lead you to be confused with the choices that you have make, thus our moral compass gets out of line. Being able to regularly gauge your moral compass strengthens your ability to make business decisions and judgements that would benefit you in the long run.
Always be in learning mode.
If there's one thing that you need to keep in mind as a business professional, is that learning never stops - no matter how successful you are, no matter what your business status is, it never stops.
Being in the market is a continuous learning process. Everyday there's an opportunity for you to discover. Everyday, there are business challenges that you'll face that you've never faced before. Different situations would always arise and these situations would always need a different approach to solving it.
Always have room for you to learn and expand your knowledge about your business, about your market.
Don't be afraid to ask for help.
The ropes of the business can always be tough and can be daunting at times. But, just because you own a business doesn't mean you don't need help with the daily tasks you have for the day. Everyone needs help, especially business owners like you.
Coming into the new year with fresh ideas and strategies, you would need help in making sure that you have the time to execute these. This is where help comes in. Don't be afraid to ask for help. Know when to keep doing things on your own and when to start asking someone for help.
There's always a fine line between independence and being audacious and asking for help can be a bold move for anyone.
One bold thing you can do to ask for help is to hire a Virtual Assistant. Some of you might have heard of this from the past and was skeptic to try hiring one, however, Virtual Assistant Services has greatly made its presence in the past years.
Hiring a Virtual Assistant is a positive investment for any business owner. Hiring so keeps you on track with your plans and helps you in making sure that everything is running smoothly. This gives you more time to focus on what really matters to your business.
As we embark on another year, keep focus on your goals and make sure to reflect and analyze the things that can make your business better this year. 2019 has opened another 365 pages that we have yet to fill with goals and aspirations that will surely be one for the book.
Meet our Most Trusted
Partners & Clients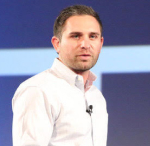 Byron Lazine
Co-Founding Chief-of-Operations at BAM (Broke Agent Media)
I've been using Virtual Assistants for years throughout all of my companies. Once we found Virtudesk the process got even easier and allowed us to scale out our hiring. Highly skilled and accountable professionals. 100% recommend!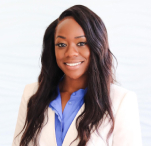 Rebecca Julianna James
Realtor / Content Creator
Before getting started with Virtudesk I had my doubts that they would find what I was looking for. I needed a very particular person to add to my team and let me tell you I am highly pleased! My virtual assistant Myril is the best! I am excited to grow my socialmedia accounts with her. Thank you Virtudesk!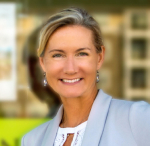 Chelsea Erickson
Realtor La Belle RE Group
I am very happy with the assistance Virtudesk is providing for my real estate business. This is a newer position for my company and we are working through the creation and efficiency.
Share via Facebook
Share via Twitter
Share via LinkedIn
Share via Pinterest
Send via E-Mail