Thursday Testimonials: John Carey at Keller Williams
Nov 20, 2020
Thursday Testimonials: John Carey at Keller Williams
It's always a great day when we hear the success stories of our clients. Today,
John Carey
at the John Carey Group at
Keller Williams
Realty Elite Partners shares his story about hiring Virtudesk's virtual assistants and how it changed how he did business. John's testimony of Virtudesk is the first in our new series, "Thursday Testimonials" where you can come every Thursday and read about how people are using and benefiting from our virtual assistants. John has been a real estate broker at Keller Williams for four years. In his first year as a broker, he won the "Rookie of the Year" award in 2017 and graduated BOLD. He also received 2018 and 2019's North Florida Top Producer in Closed Units. Right from the start, John Carey was hitting the ground running. When he hired his first virtual assistant in January 2020, his appointments and sales soared. His virtual assistants take care of many of his administrative and marketing tasks, scoring him appointments with leads and increasing his output.
Here is John's Testimonial About Virtudesk
"One of the reasons why I'm able to call myself a group is because of Virtudesk. I currently work with two VAs [virtual assistants], and it's just been extremely beneficial for my business." "My first hire that I ever had, was one of the virtual assistants here at Virtudesk, back in January 2020. Nine months later, I hired my second one. For hours a day, she's constantly hampering my phone calls and scoring me appointments." "Within the first 5 business days of her working, she scored me an appointment that turned into a listing. That was really just the start of it." "My lead admin takes care of all my admin tasks, including transactions and marketing." "Thanks to Virtudesk, I was able to leverage off a ton of things to two very competent people that in turn netted me an extremely high ROI." "So, if you need an assistant, if you hit that ceiling in sales, and you need something to help break through it, I 100%, highly recommend reaching out to the people at Virtudesk. My business is in a much better place because of them. So reach out to them today, so you too, can experience exactly what they did for me." If you want to watch John's testimonial of Virtudesk, go to our YouTube channel to
watch his full testimony.
The
marketing
,
administrative
, and
prospecting services
are some of our most popular services. If you are interested to learn more about what types of virtual assistants we have, how you can use virtual assistants to leverage your business like John did, or want to sign up, just
fill out this online form.
Meet our Most Trusted
Partners & Clients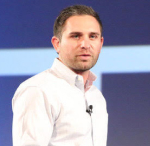 Byron Lazine
Co-Founding Chief-of-Operations at BAM (Broke Agent Media)
I've been using Virtual Assistants for years throughout all of my companies. Once we found Virtudesk the process got even easier and allowed us to scale out our hiring. Highly skilled and accountable professionals. 100% recommend!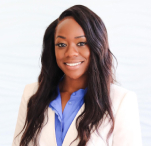 Rebecca Julianna James
Realtor / Content Creator
Before getting started with Virtudesk I had my doubts that they would find what I was looking for. I needed a very particular person to add to my team and let me tell you I am highly pleased! My virtual assistant Myril is the best! I am excited to grow my socialmedia accounts with her. Thank you Virtudesk!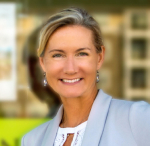 Chelsea Erickson
Realtor La Belle RE Group
I am very happy with the assistance Virtudesk is providing for my real estate business. This is a newer position for my company and we are working through the creation and efficiency.
Share via Facebook
Share via Twitter
Share via LinkedIn
Share via Pinterest
Send via E-Mail