Virtudesk: The Reason Why Our Clients Trust Us
Dec 7, 2018
Virtudesk: The Reason Why Our Clients Trust Us
Virtudesk believes that the emergence of employing people in the virtual world without contingencies can oftentimes lead to business failure and disappointment. And even when business owners get to employ one, there is no guarantee to meet targeted results.
"The biggest problem we have in this industry is that clients don't know exactly what their VA (Virtual Assistant) is working on." -Pavel Stepanov
Given the risks of hiring a virtual employee, business owners sometimes reach out to our company to help them. Virtudesk follows a thorough selection process to filter candidates and only employ those who have been certified from training. Endorsements would commence only after the candidates are well-equipped and knowledgeable enough to provide client services.
Our company has been built for the exact reason that clients need someone to oversee the whole process of hiring a virtual assistant. We employ only the best to do tasks for you so you can focus on what matters most.
We focus on making your business grow and be more productive. Virtudesk aims to propel businesses towards success and reinvent processes that our most beneficial to you and your company.
We also build lasting business relationships and place trust as a core principle for each and every Virtual Assistant who works with us. Our operational excellence has also led our partners to entrust us their business and collaborate with us towards innovation.
As what George MacDonald once said,
"To be trusted is a greater compliment than being loved."-George MacDonald
Virtudesk has built a profile assisting realtors from the companies listed below:
Nexus Realty
A local boutique real estate brokerage located in Kirkland, WA. Nexus has a strong social media presence and we pride ourselves on being a Premier Eastside brokerage that provides VIP selling and buying experience to our clients.
RE/Max
RE/Max, short for "Real Estate Maximums," is an American international real estate company that operates through a franchise system. The company has held the number one market share in the United States and Canada since 1999, as measured by residential transaction sides. RE/MAX has more than 100,000 agents in 6,800 offices. RE/MAX operates in about 100 countries.
Berkshire Hathaway Inc
An American multinational conglomerate holding company headquartered in Omaha, Nebraska, United States. Berkshire is currently the seventh largest company in the S&P 500 Index by market capitalization and is famous for having the most expensive share price in history with a Class A share costing around $300,000 each.
John L Scott Real Estate
Specialists are your trusted advisors and have your best interests at heart because they focus on relationships rather than transactions.
Keller Williams
The only major real estate franchise company to report an increase in the number of associates.
Century 21
Comprised of approximately 7,400 independently owned and operated franchised broker offices in 78 countries and territories worldwide. Century 21 also has more than 111,000 independent sales professionals.
Meet our Most Trusted
Partners & Clients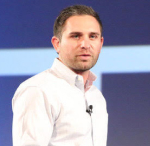 Byron Lazine
Co-Founding Chief-of-Operations at BAM (Broke Agent Media)
I've been using Virtual Assistants for years throughout all of my companies. Once we found Virtudesk the process got even easier and allowed us to scale out our hiring. Highly skilled and accountable professionals. 100% recommend!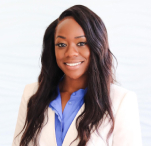 Rebecca Julianna James
Realtor / Content Creator
Before getting started with Virtudesk I had my doubts that they would find what I was looking for. I needed a very particular person to add to my team and let me tell you I am highly pleased! My virtual assistant Myril is the best! I am excited to grow my socialmedia accounts with her. Thank you Virtudesk!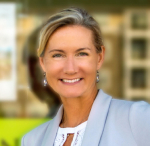 Chelsea Erickson
Realtor La Belle RE Group
I am very happy with the assistance Virtudesk is providing for my real estate business. This is a newer position for my company and we are working through the creation and efficiency.
Share via Facebook
Share via Twitter
Share via LinkedIn
Share via Pinterest
Send via E-Mail