Steps To Ensure Your Success With Your Virtual Assistant
Mar 17, 2018
Steps To Ensure Your Success With Your Virtual Assistant
Time! This is the most valued asset that we all have and we should utilize it wisely. As we all know, top producing agents are top earners because they leverage their time and resources. Modern technologies and globalization of the market allow Realtors to hire an assistant from other countries. 
Hiring a Virtual Assistant to handle your mundane tasks seems like a good idea. You can hire people in another country to prospect for leads, make cold calls, handle your administrative tasks, etc. That sounds like a no-brainer, right?
If you decide to go this route, let's take a look at some basic steps to ensure success with your Virtual Assistant (VA) and keep steady results.
1. Expectations
Your Virtual Assistant (VA) is indeed your assistant. Not a licensed agent, not a closer, but a person who is setting appointments for you to go meet with potential clients.
Some agents erroneously believe that a VA, who sets an appointment is going to close the lead and the agent can simply waltz in and get listing agreements signed.
It may happen in a parallel reality, but most of the time, your VA is going to pre-qualify the lead, make sure that the person is indeed selling the house, wants to meet with the agent and listen to what the agent has to say, and possibly list the house with that agent.
Your VA can email your pre-listing package to the prospect prior to your arrival as well. You still need to do your listing presentation, convince the prospect to list with you, and basically be on top of your game. Your VA is to help you and assist you, not to replace you.
2. Communication With Your VA/ISA
It is important to maintain constant communication with your VA. He or she is part of your team and part of your office. Make sure you have means of communication either by Skype, phone, FB Messenger (most common), or of course e-mail.
Always monitor your VA's success and communicate your feedback to him or her. As much as you can rely on your VA, communication must be a two-way street and be done on a daily basis. Keep in contact!
3. Acknowledgment Of Your VA
Your VA is a human being! Yes, they work hard to ensure your success, but for every appointment, they schedule for you, they want to know about the outcome. If you signed up for the listing or if a follow-up phone call is needed, they want to know.
If your VA does a good job, a virtual pat on the back goes a long way. They take pride in their work and want to be acknowledged if their agent is getting listings because of their work. Be an inspiring boss!
4. Types Of Leads To Call
Some agents want their VA to call Expireds, and FSBOs and some want to do circle prospecting. While FSBOs and Expireds produce quick appointments and results because the sellers are motivated and want to sell in the immediate future, they also get a lot of phone calls from other agents. Therefore, your VA needs to master appropriate scripts and be convincing on the phone to land an appointment.
Circle-prospecting traditionally produces very low ROI because it is basically shooting in the dark and like calling off the phone book. However, not a lot of agents call these people, therefore if your VA gets an interested person on the phone, there is a higher chance of a conversion. It is a numbers game and it is advisable that your VA calls FSBOs/Expireds and also does circle prospecting during the shift.
We would recommend delegating 2-3 hours for low-hanging fruit, which is FSBOs, Make Me Moves, and Expireds, and 2-3 hours for circle prospecting – calling the neighborhood in search of potential sellers. Make sure you have a strategy in place and have your VA call accordingly!
5. Time Of The Day To Call The Leads
If your VA is calling FSBOs and Expireds, the time of the call matters to ensure success. According to the National Association of Realtors, it is best to call between 8 am and 10 am and from 4 pm to 6 pm. What does this mean for you?
It means that other agents call during these times and poor homeowners are being bombarded by the phone calls of ISAs. Keep that in mind. Be creative and develop your strategy with your VA. Communication is essential!
6. Have Systems In Place To Ensure Success Of Your VA
Your VA is going to be as good as the systems that you have set up. Make sure you have dialers, a local phone number, a CRM, and most importantly the database in place. Some agents wonder if redX is better than Vulcan 7 or vice versa; some wonder if Mojo dialer is better than RingCentral. We suggest that you have these systems ready and test them before you hire your VA. We recommend doing the following steps before you hire your VA:
CRM for lead management;
The local number for your VA – either with Skype or RingCentral;
Dialer and database – Vulcan 7, redX, Landvoice are the most common ones.
Buy your systems, test them and then hire a VA!
7. Your VA Is Your Team Member
Whenever you hire a person to work in your office you are expected to train that person. Make that person part of your office culture and part of your team. Your virtual assistant is no different.
In fact, since your VA works in a different time zone on a different continent, he or she needs to feel your culture more than your in-house staff. Make sure to include your VA to your office and team meetings. Make sure that your VA knows what is going on with your business and share your wins and challenges.
When you hire a VA, expect to do some onboarding for your new team member to ensure that he/she becomes a productive member of your office. It's an investment, not a cost.
Meet our Most Trusted
Partners & Clients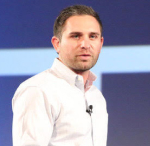 Byron Lazine
Co-Founding Chief-of-Operations at BAM (Broke Agent Media)
I've been using Virtual Assistants for years throughout all of my companies. Once we found Virtudesk the process got even easier and allowed us to scale out our hiring. Highly skilled and accountable professionals. 100% recommend!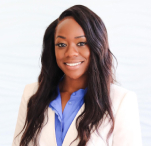 Rebecca Julianna James
Realtor / Content Creator
Before getting started with Virtudesk I had my doubts that they would find what I was looking for. I needed a very particular person to add to my team and let me tell you I am highly pleased! My virtual assistant Myril is the best! I am excited to grow my socialmedia accounts with her. Thank you Virtudesk!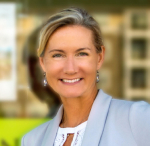 Chelsea Erickson
Realtor La Belle RE Group
I am very happy with the assistance Virtudesk is providing for my real estate business. This is a newer position for my company and we are working through the creation and efficiency.
Share via Facebook
Share via Twitter
Share via LinkedIn
Share via Pinterest
Send via E-Mail