Staying Focused During The Holiday Season
Dec 18, 2018
Staying Focused During The Holiday Season
The time between Thanksgiving and New Year's Eve is the most crucial to any professional. This is the time when deciding to finish your task or to stop and think about what to cook for the holiday celebration becomes a viral outbreak.
The holidays can really bring your "Work A-Game" down and get you the "Holiday Feels Syndrome" going. This is when you feel more excited about cooking that turkey rather than finishing up that paperwork. Let's face it - it's a common feeling we all get during this season and it's not easy to overcome it. However, there are a couple of things we want to share with you for you to stay focused during the holiday season.
1. Keep a To-Do List (and actually do it)
This may sound a cliché but it works! Surprisingly, getting all of your tasks listed downplays an important aspect of your daily productivity. You see, this is how it works - when you write down stuff that you need to accomplish for the day, your brain tells you that these are all urgent. No matter how small or big the task is, as long as it's on your list, your brain will think it's an urgent thing you need to finish before you log out for the day.
Keeping a to-do list also helps you monitor your progress and see what needs to be accomplished next. It's a visual way of letting you see the amount of work you need to do. The longer the list, the more you need to make sure that you accomplish them on time. It also gives you a sense of accomplishment once you start to see that you're ticking one task after the other and seeing your list get shorter throughout the day.
And once you've accomplished all that's left on your daily to-do list, the more you feel you deserve that big turkey leg when you get home!
2. Reward Yourself
It's always good to make yourself feel good after accomplishing a long list of tasks. Besides the feeling of accomplishment you get when you accomplish one on your list - the sweet reward that you can give yourself is something you can look forward to at the end of your day.
Rewarding yourself doesn't have to be expensive. It can be anything from a simple ice cream sundae down to a delicious slice of your favorite pizza. But let's face it, since it's the holiday season, there are a lot of things to look forward to at the end of every day; like going home to a warm and delicious holiday meal with the family, or rewarding yourself with a warm and fuzzy snuggle with your warm blanket or being able to come home and drink that hot coco with tiny marshmallows on top!
Simple joys yet these can be a good motivator for you to be able to accomplish the things you need to do for the day.
3. Remove Distractions (especially the holiday-related ones!)
Distractions are common and are already part of human nature. We get distractions every day at work however, during the holiday season, distractions seem to take on a whole new form.
During the holiday season, it is easy to feel winded, tired and demotivated mainly because of so many external factors that are due to the season. For example; your phone keeps on beeping because of numerous text messages from your wife, asking you to buy ingredients for her special Christmas cookie recipe or your mobile chat app keeps on ringing because your Aunt keeps on Whatsapp-ing you to know if you will be picking them up at the airport on the 24th.
Whatever scenario it is - it's a distraction. And we all know for a fact that all possible distraction happens during the holiday season.
So remove all of these distractions during work hours. Log out from your Social Media accounts or place their notifications on mute until the end of the day. This will help you stay focused on your "to-do" list and have these tasks accomplished in no time.
4. Hire An Assistant (a virtual one is perfect!)
For most parts, we cannot avoid getting tied up with holiday commitments here and there.
Agreed to help your wife bake her infamous holiday pie? Said yes to going gift shopping with your kids? Whatever it is, we make numerous commitments during the holiday season, and let's face it - it's hard to say NO!
But with all these commitments you've made to numerous people during this season, there is always a solution - hiring an assistant.
Most professionals do this. They hire someone to help them out carry their daily business tasks so they have enough time to accommodate all the holiday commitments on their plate. Hiring an assistant is one of the key solutions for you to stay on track with all the deliverables and tasks you have on your list. A great way to do it is to hire a Virtual Assistant.
Virtual Assistants help you manage your daily tasks to free you up with enough time to do the other things you have on your list. Having a Virtual Assistant gives you the freedom to dominate that to-do list without compromising all the commitments you've made this holiday season.
Holidays are fun and festive. But always keep in mind that your business should never be compromised by the holiday season.
Meet our Most Trusted
Partners & Clients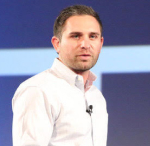 Byron Lazine
Co-Founding Chief-of-Operations at BAM (Broke Agent Media)
I've been using Virtual Assistants for years throughout all of my companies. Once we found Virtudesk the process got even easier and allowed us to scale out our hiring. Highly skilled and accountable professionals. 100% recommend!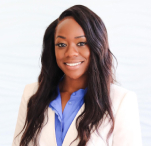 Rebecca Julianna James
Realtor / Content Creator
Before getting started with Virtudesk I had my doubts that they would find what I was looking for. I needed a very particular person to add to my team and let me tell you I am highly pleased! My virtual assistant Myril is the best! I am excited to grow my socialmedia accounts with her. Thank you Virtudesk!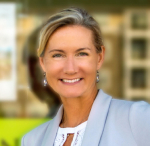 Chelsea Erickson
Realtor La Belle RE Group
I am very happy with the assistance Virtudesk is providing for my real estate business. This is a newer position for my company and we are working through the creation and efficiency.
Share via Facebook
Share via Twitter
Share via LinkedIn
Share via Pinterest
Send via E-Mail