Re-ignite Your Passion For What You Do
Feb 12, 2019
Re-ignite Your Passion For What You Do
There are times when we start to lose that fire of passion that we do for our career. Moments where we feel that it is no longer that exciting and it's just the same thing every day - where your career is starting to feel like a quagmire every time you get into your task and you no longer know up until when you can keep on doing it. So how do you re-ignite your passion for work? Finding that fire in what you do is never easy, especially if you already fell out of love on what you do. However, there are certain ways for you to re-ignite that passion.
Reclaim Your Excitement
Everything starts with a reason. There's a reason why you are doing what you are doing now. It could be because of your family, it may be because this is something that you are good at, or maybe this is something that you see yourself doing in the next years to come. The reason why you started this thing that you do is whats keeping you driven and passionate. However, sometimes, we could lose that passion and enthusiasm when everything starts becoming familiar until you notice that nothing new is going on anymore. This is normal. However, the way we deal with it is what defines how passionate we are. The reason on why you started is something that will help you in carrying that passion all throughout.
Weekend Well Spent
You have been working all week and spending your days off can help you re-fuel your passion and excitement for the coming week ahead. Spend your weekend well. Do something that you can talk about or share with the people that surrounds you at work. There are a lot of things that you can do on weekends that will stimulate your energy. Invite your colleagues for a night out, have an outdoor trip with the family or even have a movie marathon with the kids - these activities can help you ease your mind from work and re-charge yourself for the week ahead. Exhaust your self for something fun once in a while. It will be worth it!
Find A Mentor
It is always great to have someone that you can consult especially if you find yourself in a difficult situation. Having someone who has been in the shoes that you are filling in will boost your resilience and ignite the passion for what you do. The knowledge and feedback of a mentor will add value to what you do. This will give you a sense of assurance of that you are on the right track. There's a lot of things that we can do to re-ignite that burning passion we used to have when we started our career. Putting much time in your career can translate into great accolades and achievements but do not forget to do something new to keep that passion ignited.
Meet our Most Trusted
Partners & Clients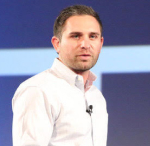 Byron Lazine
Co-Founding Chief-of-Operations at BAM (Broke Agent Media)
I've been using Virtual Assistants for years throughout all of my companies. Once we found Virtudesk the process got even easier and allowed us to scale out our hiring. Highly skilled and accountable professionals. 100% recommend!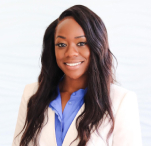 Rebecca Julianna James
Realtor / Content Creator
Before getting started with Virtudesk I had my doubts that they would find what I was looking for. I needed a very particular person to add to my team and let me tell you I am highly pleased! My virtual assistant Myril is the best! I am excited to grow my socialmedia accounts with her. Thank you Virtudesk!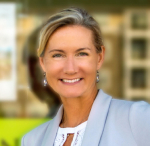 Chelsea Erickson
Realtor La Belle RE Group
I am very happy with the assistance Virtudesk is providing for my real estate business. This is a newer position for my company and we are working through the creation and efficiency.
Share via Facebook
Share via Twitter
Share via LinkedIn
Share via Pinterest
Send via E-Mail