Mock Interview with Social Media Manager Raven and Virtudesk CEO
Jun 3, 2021
Mock Interview with Social Media Manager Raven and Virtudesk CEO
Growing your business' social media presence is essential to stand out from your competition. However, as a business owner, you've got dozens of tasks to accomplish and a pile of work left undone. How will you even do all of these tasks and add another item (social media) to your to-do list? Well, you don't have to. You can always delegate this task to an experienced Social Media Manager.
Always remember that when hiring a Social Media Manager, you should not only ask the right questions but also assess every candidate's skills, experience, and ability to do the job well. That's why for this week's Virtudesk mock interview,
Pavel Stepanov
, CEO of
Virtudesk
, interviews one of our Social Media Managers, Raven, for his skills, experience, and competency. Whenever you are looking for a Social Media Manager, whether it be at Virtudesk, or at a virtual assistant directory, these are some important questions to ask when interviewing for the role. Now, let's dive into the conversation of the mock interview with Social Media Manager Raven.
Mock Interview with Social Media Manager, Raven
Pavel
: Well, my name is Pavel. I'm with Virtudesk, and I'm actually looking at your resume here. And I just wanted to go over some questions with you for the potential position that we have as Social Media Manager. In my understanding, you've done it before. Could you tell me more about your experience as a Social Media Manager?
Raven
: Yeah, sure. For a Social Media Manager, I create content and I schedule them across all social media platforms. I engage with the comments and send users messages. Basically, I grow the page or the business page and other social media avenues.
Pavel
: Okay. You've done this job before, that's my understanding. Right? You have been working as a Social Media Manager and you know how to do it. Right?
Raven
: That's right.
Pavel
: Okay. I, yeah, I see it. You have an extensive resume here and it's pretty impressive. So, Raven, what does engagement mean to you? I mean, you're a Social Media Manager. You obviously should know that. What do you think about it?
Raven
: Engagement is one of the most critical things when you're trying social media. It means human interaction. So, it's like being in a virtual version of you being physically there in the store and talking to customers. You try to invite them to [try] your service. Facebook [and] other social media platforms really love that. You or the page, engaging in your comments or [with] your audience is really a boost so that you can grow exponentially or faster in the social media world. That thing is like one of the most important factors in growing your social media.
Pavel
: Interesting. Do you also manage groups? Because I understand for groups, it's not the matter of the number of members that's important, but the volume of engagement that's most important for group management. Right?
Raven
: So for groups actually, Facebook is really trying to encourage people to engage. The engagement, like what you said, it's like the metrics they [Facebook] use on how to measure some groups or a group's success. It's not random numbers, but with active users and how much engagement and volume you generate with those active users.
Pavel
: Got it. Got it. Interesting. So, Raven, what is your preferred tool for scheduling posts? You get to schedule posts at certain times. What's your preferred tool for doing that? And why do you prefer that tool?
Raven
: There are three tools that I use, basically for all social media platforms. When I want to schedule something in just one go, I use Eclincher. I really love Eclincher because there's this feature that will generate analytics so there's no need for you to extract all the data manually. You just have to click it, process the report, and then voila, there's a report. For Pinterest, I used Tailwind. You know, it's really great since everywhere you go, whenever you are using the Tailwind button, you can schedule right from that website that you were trying to visit from there directly to Pinterest.
The other one is the Facebook Creator Studio. There's carousels for Instagram and Facebook. The thing is that you can backdate.
Pavel
: Interesting. Interesting. Okay. Sounds good. It sounds good. That's really great. I'm very impressed. Uh, Raven, let me ask you another question. How do you successfully manage multiple social media accounts at once? I know you're managing multiple accounts, so how do you do it successfully? And don't get buried in an older project.
Raven
: One of the keys in this kind of job is planning. [You need to] plan carefully and plan ahead. You have to plan everything ahead, you know, it just makes your job easier and more accurate. I plan content one month ahead, two months ahead. And the secret is creating different visual graphics for each platform. So, you have your own version for Facebook, Pinterest, Instagram. Their algorithm, or their app is going to like that. The key to success is to create specific graphics for them.
Pavel
: Sounds good. Well, thanks a lot, Raven. That's actually very helpful and it sounds like you actually know what you're doing and I'm sure that when you actually work hard for us, you're going to be a valuable asset.
Thank you for your time. Appreciate it, Raven. And good luck to you.
Raven
: Thank you. Nice meeting you again. Bye.
Virtudesk Mock Interview Questions to Ask a Social Media Manager
Below are some interview questions that Pavel asked Raven during the interview, and questions you can ask when you interview your next candidate.
What is your experience as a social media manager? Tell me more about it.

What does engagement mean to you?

What is your preferred tool for scheduling posts?

How do you successfully manage multiple social media accounts at once?
Watch the Interview
If you want to listen to Raven's answers yourself, go to our
YouTube Channel
to
watch the full interview
.
Read More Mock Interviews
If you found this
Mock Interview with Social Media Manager, Raven, interesting, then check out other mock interviews we have done with other types of virtual assistants, including Transaction Coordinators, Marketing Virtual Assistants, Inside Sales Associates, and more.
Mock Interview with an Executive Virtual Assistant (EVA)
Mock Interview with a Transaction Coordinator (TC)
Mock Interview with a General Virtual Assistant (GVA)
Mock Interview with an Inside Sales Associate (ISA)
If you're interested in talking to someone about
hiring a virtual assistant
or what types of questions to ask your virtual assistants during the interview process, then
fill out this form
to get in contact with one of our Consultants.
Meet our Most Trusted
Partners & Clients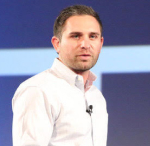 Byron Lazine
Co-Founding Chief-of-Operations at BAM (Broke Agent Media)
I've been using Virtual Assistants for years throughout all of my companies. Once we found Virtudesk the process got even easier and allowed us to scale out our hiring. Highly skilled and accountable professionals. 100% recommend!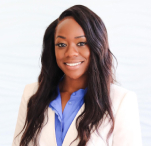 Rebecca Julianna James
Realtor / Content Creator
Before getting started with Virtudesk I had my doubts that they would find what I was looking for. I needed a very particular person to add to my team and let me tell you I am highly pleased! My virtual assistant Myril is the best! I am excited to grow my socialmedia accounts with her. Thank you Virtudesk!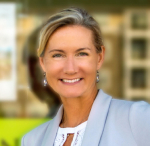 Chelsea Erickson
Realtor La Belle RE Group
I am very happy with the assistance Virtudesk is providing for my real estate business. This is a newer position for my company and we are working through the creation and efficiency.
Share via Facebook
Share via Twitter
Share via LinkedIn
Share via Pinterest
Send via E-Mail