Meet Our CEO, Pavel Stepanov on Building Businesses
May 28, 2021
Meet Our CEO, Pavel Stepanov on Building Businesses
Building businesses is no easy feat. Not only can it be scary to start the process, but all the skills required to grow cannot be realistically assumed by one person. It's so important to surround yourself with the most talented people who will help you drive your business forward. After interviewing Pavel Stepanov, CEO of Virtudesk, he gives some great advice that can help new and seasoned entrepreneurs alike.
In this second installment of our new series, Meet Our CEO, Pavel Stepanov answers six more questions on what his experience has been like starting and building multiple businesses, and advice he has for other entrepreneurs.
Our CEO started Virtudesk in 2016 when he was a real estate agent using virtual assistants to grow the number of closed deals and yearly revenue. When he started his own brokerage firm and met with other agents, he soon discovered their curiosity and need for extra help via virtual assistants. From this, he got the idea to start Virtudesk. Now, Virtudesk is growing faster than ever serving all types of business owners across the United States and Canada. Now, let's dive into our Meet Our CEO:
Meet Our CEO: Pavel Stepanov
What was the biggest challenge when you started your company?
"
The biggest challenge was mapping out the right systems for Virtudesk and hiring the right people.
I had to assign roles to every person in the organization and have a detailed job description of what they would be doing in that role. I had to tell people in detail what their defined role was before I even knew what the role entailed myself. It required me to sit down and really think and write out what I wanted each person to do, and how I wanted to create my systems.
You have to first create the role, then hire for that role. It sounds really simple, but it's really difficult to do when you don't know what those roles will entail.
It was also very important for me to establish systems in the business as well. I had to figure out what the tiers of management would be, who would report to who, and who would cover for management when they are sick or on vacation.
It's also very important to have a Standard Operating Procedure (SOP), so everyone in your organization is on the same page about your company's systems, procedures, rules, policies, and processes
."
What are 3 books you recommend to new entrepreneurs?
"
The three business books I would recommend to anyone, but especially to new entrepreneurs are a couple of books by Gary Vaynerchuk and Tim Ferriss.
The Thank You Economy
by Gary Vaynerchuk shows how social media is changing the business landscape and allowing businesses to directly connect with people, but scale it. Before, businesses and their owners personally knew and connected with their customers. This trend died away for a while before the rise of social media. Now, businesses can scale direct interaction with their customer base.
The 4-Hour Workweek
by Tim Ferriss is another great book that explains the value of delegation and ultimately how to scale your work without working 12-16 hour days. You can literally work four hours a week if you want, if you just follow certain habits, strategy and a certain mindset.
Tim Ferriss strongly advocates hiring virtual assistants, as they are a cost-effective way for anyone to get their life back.
Jab, Jab, Jab, Right Hook
by Gary Vaynerchuk should be read by everyone. It discusses the blueprint for social media marketing
."
Why have virtual assistants been so helpful in growing your businesses?
"
Every business owner should be employing virtual assistants to help them run their business. You can source highly talented professionals while saving a tremendous amount on operational costs. Businesses who heavily outsourced saved 78% on operational costs when they did, because they weren't paying for overhead or a high payroll.
With Virtudesk, I've never needed funding, because through hiring virtual assistants, my margins were so high that the revenue I made was enough to fuel the growth and development of my business
."
What other projects are you working on besides Virtudesk?
"
I'm currently working on a few other projects right now besides Virtudesk. I'm currently developing a CRM called Virtudial. I'm also the owner of Tymbl Technologies, Inc, a power dialer app that helps sales teams and business owners save time on prospecting. I'm also the owner of a real estate brokerage, Nexus Realty. That was started a little before Virtudesk, in 2015.
I used to manage it directly, but now I have taken a step back. I try to limit the amount of projects I'm spending time on to 4-5.
"
What have been the most effective marketing strategies you've used for your business?
"
Hiring a great marketing team! This one can be overlooked, because it's so obvious. However, when you don't have the right people on board, this will immediately stunt your marketing efforts. You need a hardworking, experienced team who have vastly different strengths from one another.
You are only as good as your team(s). This is crucial to understand as an entrepreneur, as you have to realize it doesn't take you to do it all, but rather a team of highly-skilled and competent people.
Besides having a great marketing team, going to conferences and partnering with influencers has been another great strategy that has generated a high ROI for my businesses
."
What are the 3 most important tools or apps to use in a new or growing business?
"
Besides hiring amazing people to your team, getting a robust CRM is essential to grow. Nothing beats getting all of your lead and customer contact information organized and segmented for more targeted marketing.
Having a robust CRM will make it easier for your sales team to handle and process leads. Leads will be properly nurtured and pushed along the sales funnel when you are able to automate key parts of the lead handling process and organize them in a way that makes sense. Just using excel spreadsheets for this will lead to chaos and stunted business growth.
Using a project management tool is essential for a growing team. We currently use Click Up, and it helps everyone collaborate, complete projects on time, and know exactly what their part is in every task.
You also want to use a good email marketing tool. Tailoring your messages to your leads via email has never failed to convert with a lot of prospects. It's still one of the tools that generates a high ROI for conversions and nurtures leads unlike other mediums
."
Follow Our CEO on Social Media
If you want to stay up to date on what our CEO is doing, and what new achievements he makes in his businesses, then follow him on social media. Here are his social handles:
Facebook:
https://bit.ly/2RRGScp
Instagram:
https://bit.ly/2Sh5MlP
Twitter:
https://bit.ly/342CGsS
LinkedIn:
https://bit.ly/3hDizJT
Do you want to expand your rapidly growing business? Then use Pavel's advice from Meet Our CEO including leveraging virtual assistants, developing systems, hiring the right people, and more to take your business to the next level. Want to hear more from Pavel? Check out his previous
interviews
and
talks
to learn more about outsourcing via virtual assistants and his personal story and tips. If you missed last month's

Meet the CEO

, Pavel Stepanov talks about his tips for being a CEO and his advice for entrepreneurs.
If you want to learn more about our
marketing
,
administrative
, and
prospecting
services,
or want to sign up, just
fill out this online form
and one of our Consultants will reach out to you.
Meet our Most Trusted
Partners & Clients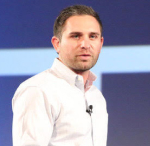 Byron Lazine
Co-Founding Chief-of-Operations at BAM (Broke Agent Media)
I've been using Virtual Assistants for years throughout all of my companies. Once we found Virtudesk the process got even easier and allowed us to scale out our hiring. Highly skilled and accountable professionals. 100% recommend!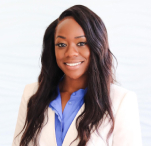 Rebecca Julianna James
Realtor / Content Creator
Before getting started with Virtudesk I had my doubts that they would find what I was looking for. I needed a very particular person to add to my team and let me tell you I am highly pleased! My virtual assistant Myril is the best! I am excited to grow my socialmedia accounts with her. Thank you Virtudesk!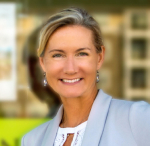 Chelsea Erickson
Realtor La Belle RE Group
I am very happy with the assistance Virtudesk is providing for my real estate business. This is a newer position for my company and we are working through the creation and efficiency.
Share via Facebook
Share via Twitter
Share via LinkedIn
Share via Pinterest
Send via E-Mail