Do You Know What It Takes To Level Up Your Business?
May 17, 2018
Do You Know What It Takes To Level Up Your Business?
A lot of business owners has one thing in common -- they can see the big picture and able to envision the success of their business. Actually, there are always ways to do better and generate higher sales than you can imagine. So, after reaching your earnings potential with your business, what's the next step you need to take? There are some that are at the lowest point of their business. Many different reasons why this happens. Doesn't matter which revenue level you are stuck on or how long have you been stuck either. The question is, "How to get through when you are at the lowest point of your business?" and "Do You Know What It Takes To Level Up Your Business?"
Here are some ways on how you can level up your business:
Stay up-to-date with Technology
Better to be "always on the know" when it comes to technology so that the level of productivity will be increased. Technology can make the lives of business owners easier. Understanding the relevance of technology to your business will be beneficial for you. This will help you make better decisions, help you save time, resources and as well as make wise financial choices.
Re-design Your Marketing Strategy
Some Business Owners stick to strategies that they are used to doing without realizing that it may already outdated and may not work in the current Marketing competition. Just like in any other business, in order for you to level up your business, you may want to consider re-designing your marketing strategy to fit the current demand in the market. Don't be scared to explore other options that can help you market and expand the reach of your business. Mixing up both offline and online marketing strategies can be a way to see what works and what results it can produce.
Put focus on Customer Service
One, and still remains the best way of putting your business to the next level is exerting more effort in the customer service aspect of your business. Remember, your clients/customers will be the one to determine where your business will go. They are the businesses footprint to success. Giving enough attention to the customer service aspect of your business can produce dramatic increase in revenue results. Remember that a happy customer is a "walking advertisement". Word of mouth is a powerful platform that can put your business to greater heights.
Learn How to Assign Tasks
Doing day-to-day tasks all by yourself is indeed inefficient and will lead for your health to be at risk. Assigning tasks to someone else who specializes in that field can take a load of burden out of your shoulders. Hiring a Virtual Assistant is one of the most cost-effective ways to delegate those tedious administrative work in your business so you can focus more on what really matters.
Have a Passion for Continuous Learning
In John Maxwell's book entitled,
"The 15 Invaluable Laws of Growth,"
He writes: "Curious people possess a thirst for knowledge." In order for your business to thrive, you have to continually learn about your business environment. No matter how much you achieve, there will always be more to learn and apply for greater success. Take one or two of the ways mentioned above and do it today. Add one as you go along. Just keep in mind, it starts with you. Now, the question is, "Are you ready to take your business to the next level?
Meet our Most Trusted
Partners & Clients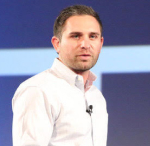 Byron Lazine
Co-Founding Chief-of-Operations at BAM (Broke Agent Media)
I've been using Virtual Assistants for years throughout all of my companies. Once we found Virtudesk the process got even easier and allowed us to scale out our hiring. Highly skilled and accountable professionals. 100% recommend!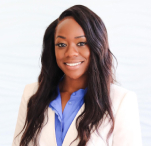 Rebecca Julianna James
Realtor / Content Creator
Before getting started with Virtudesk I had my doubts that they would find what I was looking for. I needed a very particular person to add to my team and let me tell you I am highly pleased! My virtual assistant Myril is the best! I am excited to grow my socialmedia accounts with her. Thank you Virtudesk!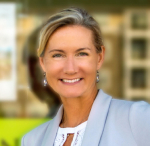 Chelsea Erickson
Realtor La Belle RE Group
I am very happy with the assistance Virtudesk is providing for my real estate business. This is a newer position for my company and we are working through the creation and efficiency.
Share via Facebook
Share via Twitter
Share via LinkedIn
Share via Pinterest
Send via E-Mail