Increase Your Real Estate Business Growth with Virtual Assistants
Jul 13, 2021
Increase Your Real Estate Business Growth with Virtual Assistants
It takes a great deal of effort to be in real estate. It takes a team effort to grow a real estate business. In today's blog, let's talk about increasing your real estate business growth with virtual assistants.
Our story today is inspired by this episode of "The Power of Leverage" where Robert Garcia talks about his journey to hiring a fifth virtual assistant for his team. Below, let's dive into the main points on how Robert Garcia grew his real estate team to five virtual assistants and counting.
Your First Virtual Assistant
Your first virtual assistant introduces you to the many benefits of working with a VA. Remotely, you'll have someone working from miles away to help you grow your business. If you're not familiar with working with a VA, your first virtual assistant will help you discover how VAs can help propel your business.
Robert Garcia of Long & Foster talks about his journey to finding his first virtual assistant. His experience with an in-house assistant got him curious about hiring a virtual one. He called up Virtudesk and took applicants through the hiring process, including interviewing candidates and assessing their DISC Assessments. In a few day's time, he had VAs ready for screening.
On top of having someone take care of a huge chunk of the transaction coordination process, Robert also emphasized the great value he saw in the operational cost compared to working with an in-house assistant. That's just with his first virtual assistant. After hiring his first virtual assistant, he reached out to Virtudesk once more to see how well he could integrate another virtual assistant into his daily operations.
Your Second Virtual Assistant
When clients experience the benefit of having one virtual assistant, hiring another virtual assistant can become an intimidating process. However, with the right tools and knowledge, it can be the beginning of growing a performance-driven virtual team.
Robert saw this and decided to hire his second virtual assistant that was less focused on transaction coordination, and more focused on prospecting and lead processing. His next virtual assistant was an Inside Sales Agent (ISA).
The first one wasn't a great match, but Robert gave it another shot with a new virtual assistant. "And then I found a rockstar," he says after watching his lead conversions increase. With a system in place, his new virtual assistant takes care of the leads while his agents focus on showing properties and closing deals.
With the influx of more leads, Robert decided to hire another ISA. This time, one handles the sellers and the other handles the buyers, circle prospecting, and other tasks. "Boom, the numbers: the nurturing numbers start to grow," he says, continuing about his pipeline growing because of his third virtual assistant.
Managing Your Virtual Assistants
Robert added a fourth virtual assistant for admin work, video editing, and the creation of other collateral for the properties on sale. This was followed by Robert hiring a fifth virtual assistant who takes care of the past-client referral business. All this work done for him allowed him to leverage his time for more growth, and more importantly, personal time.
"My training has been cut in half by using your systems." Robert's experience with virtual assistants coming in with knowledge of ISA systems is something he happily speaks about.
Robert's journey involved a personal discovery on how he can optimize working with his virtual assistants. Training the first one allowed him to start creating a training plan that can be applied to the next VAs he onboarded.
The second one gave him more confidence in customizing the tasks he delegates to his VAs. The virtual assistants he hired next allowed him to see more about how he can increase the growth of his real estate business with virtual assistants.
After successfully training his first VAs, Robert focused on scaling activities while the VAs were managed by their immediate supervisors. His robust training, supported by the systems he put in place, allowed him to spend more time engaging with the growth of his business.
With a system in place that his VAs can be trained to repeat, Robert sees more business growth in the near future.
Growing Your Virtual Assistant Team
By 2022, Robert sees his business already working with 10 virtual assistants. At the time of the interview, he already recognized a need for a dedicated listing manager for his top agents. He also mentions considering getting people to help manage the huge amount of listings he gets in a year.
In this recent article, you can read about the many different virtual assistant services your business can benefit from. You can maybe start with an admin assistant first or something very specific for your business.
No matter what, it's a great way to help your business grow for a lower cost, and have more savings in resources you can redirect to growing your company.
In a more recent interview, Robert shared with us how you can start making 100k+ a year from your database with the help of virtual assistants. You can also watch this clip where Robert talks about how he strategically stays in touch with his past clients with the help of a virtual assistant, and the value that brings to his business.
Conclusion
Great agents are always occupied with some business-related activity. Whether it's directly profit-making or simple admin tasks, something is happening.
Robert discovered how his business can be grown with the help of virtual assistants. He started by recognizing the help that his business needed and having that need fulfilled by a virtual assistant.
By delegating the tasks that take up his time, he can instead use it to talk to clients. Robert was able to leverage his time and get back to focusing on his funnel and progressing on the growth of his business.
"Getting a virtual assistant is the first step in growing your team, in growing your business," our CEO Pavel Stepanov says. Recognizing that you're overwhelmed with tasks and that you need to delegate is the first step in truly scaling your business and doing more.
We all have the same 24 hours in the day. The best entrepreneurs know how to leverage their time. If you want to grow your real estate business with virtual assistants, fill out this form, and one of our Consultants will reach out to you.
More Articles From Virtudesk:
Meet our Most Trusted
Partners & Clients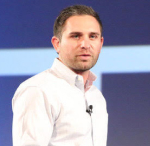 Byron Lazine
Co-Founding Chief-of-Operations at BAM (Broke Agent Media)
I've been using Virtual Assistants for years throughout all of my companies. Once we found Virtudesk the process got even easier and allowed us to scale out our hiring. Highly skilled and accountable professionals. 100% recommend!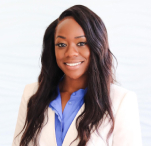 Rebecca Julianna James
Realtor / Content Creator
Before getting started with Virtudesk I had my doubts that they would find what I was looking for. I needed a very particular person to add to my team and let me tell you I am highly pleased! My virtual assistant Myril is the best! I am excited to grow my socialmedia accounts with her. Thank you Virtudesk!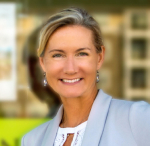 Chelsea Erickson
Realtor La Belle RE Group
I am very happy with the assistance Virtudesk is providing for my real estate business. This is a newer position for my company and we are working through the creation and efficiency.
Share via Facebook
Share via Twitter
Share via LinkedIn
Share via Pinterest
Send via E-Mail