DISC Profile Assessment: What It Means
Dec 12, 2018
DISC Profile Assessment: What It Means
It is important to look at the core skill set of the candidate when hiring a Virtual Assistant. Consequently, one would clearly go for a candidate who has established a proven track record of delivering great results. As a business owner, the main goal should be to increase their business revenue. But is this really enough to gauge a candidate's success once they work for you?
We think otherwise.
DISC Profile assessment shows results about one's personality and behavior. It helps better understand how a person would play a key role in making decisions when working alone, within a team, and even when placed under pressure. The report contains four different behavioral traits. These traits are the following:
Dominance
Influence
Steadiness
Conscientiousness
Here is a brief explanation per each trait that you can use as a reference when hiring a Virtual Assistant:
Dominance
They show control over one's environment while engaging in competition and challenges to achieve success. People who have a high "D" result are self-confident. They also value concrete results and prioritizes well when faced under pressure. Therefore, individuals who have high "D-trait" result appreciate brief discussions involving solutions rather than problems.
Influence
People who have a high "I" result are enthusiastic and optimistic. They influence other people by persuading them. Relationships, social recognition, and activities with a large crowd are the main things that motivate them. Which means, they perform well when doing a collaboration with other team members in accomplishing a task.
Steadiness
People with high "S" result place an emphasis on maintaining stability while collaborating and giving support to others. They are calm, predictable, stable, and patient.
Conscientiousness (DISC)
People with high "C-trait" focus on facts and details and are highly capable of driving quality work. In contrast, people who have a high score on this area may also become overcritical on their work and could result in isolating themselves from others.
Conclusion
As you can see, the DISC Profile assessment helps increase one's understanding of how a candidate may respond to certain situations once they start working for you. Above all, with this tool, you will be able to manage your employees more effectively.
Meet our Most Trusted
Partners & Clients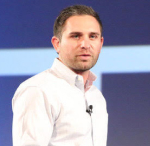 Byron Lazine
Co-Founding Chief-of-Operations at BAM (Broke Agent Media)
I've been using Virtual Assistants for years throughout all of my companies. Once we found Virtudesk the process got even easier and allowed us to scale out our hiring. Highly skilled and accountable professionals. 100% recommend!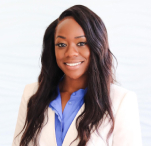 Rebecca Julianna James
Realtor / Content Creator
Before getting started with Virtudesk I had my doubts that they would find what I was looking for. I needed a very particular person to add to my team and let me tell you I am highly pleased! My virtual assistant Myril is the best! I am excited to grow my socialmedia accounts with her. Thank you Virtudesk!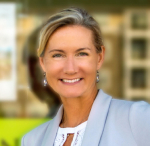 Chelsea Erickson
Realtor La Belle RE Group
I am very happy with the assistance Virtudesk is providing for my real estate business. This is a newer position for my company and we are working through the creation and efficiency.
Share via Facebook
Share via Twitter
Share via LinkedIn
Share via Pinterest
Send via E-Mail