How Virtudesk Can Help Your Business?
Mar 15, 2018
How Virtudesk Can Help Your Business?
"I am using Virtudesk for a part-time prospecting assistant. Since the start, Virtudesk has outperformed other VA services I have used and have consistently provided me with 3-5 appointments per week. Because of this, my business is growing exponentially and I am planning on getting 1 full-time VA in the near future. I highly recommend Virtudesk!" -Brian McKinnon
"I can also recommend Virtudesk with Pavel Stepanov. I have my VA prospecting expireds and FSBOs 20 hrs a week and she's killing it for me, plenty of appointments and as a single agent it saves me a load of time on the phone." -Rick Bryant
"Virtudesk's team has been great with assisting me to stay organized! My leads are continuing to come in, and I can rest easy knowing they're being reached out to and taken care of. My assistant has been a major help for me and my business!" -Derrick Jackson
You've just read some of our dear clients' testimonials. Entrepreneurs love us because Virtudesk is really helping their businesses with small tasks such as secretarial tasks, calling out leads, setting up an appointment, and many more. We don't want to just simply meet, but rather, exceed their needs and expectations. You might have an idea of what is Virtudesk that's why you are now reading this article and want to know more about it. Just relax and enjoy reading!
Virtudesk is a Virtual Assistant or Outsourcing Company that specializes in Real Estate. We provide Virtual Assistants who can manage administrative tasks or even to prospecting and marketing tasks to clients who are in need of help.
You may be thinking how Virtudesk can help your business? It is simply by "Outsourcing to us!"
So, what services does Virtudesk provide to businesses?
Administrative & Office Support
We've got you covered if you are seeking support in a specific area of your business. You can tell us what you need on an administrative level, and we will place you with an assistant that has the set of skills that will match your needs.
Marketing & Public Relations
Our Marketing Officers are trained to manage your Marketing & Public Relations needs, either thru Social Media, Email Marketing, Public Relations, or something more specific, we've got you covered. Let our skilled Marketing Assistants take care of you!
Prospecting & Lead Nurturing
It can be consuming much of your time to manage a number of leads you are receiving. Our highly trained Inside Sales Associates will manage, organize, and nurture your leads, providing you with only interested buyers or sellers.
Transaction Coordination
Your dedicated transaction coordinator can oversee all aspects of buyer & seller transactions from Executed Purchase Agreements to Closing. Receive regular updates & stay in constant communication with Clients, Agents, Title officers, Lenders, and more!
Hiring a Virtual Assistant is like hiring a physically present assistant to your business who can help you with your other tasks. Here are some of the reasons why:
First of all, Virtudesk VAs are very well-trained professionals
Our VAs can provide great support to your business. They take things seriously. It means they can provide high-quality services to our dear clients.
In addition, Virtudesk VAs are very good in both oral and written communication
You won't be having any problems in terms of talking to our well-versed-in-English VAs or giving them instructions on what tasks to do and how to do it. We ensure that you and your future VA won't have a language barrier.
Furthermore, a Virtudesk VA can multitask
Our VAs are very keen on details and have exceptional organizational skills. They know how to prioritize on what task/s to do first.
Our VAs might be the answered prayer to your business and will help you grow your business more. If you have questions, feel free to give us a call. We would love to hear from you!
Meet our Most Trusted
Partners & Clients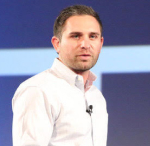 Byron Lazine
Co-Founding Chief-of-Operations at BAM (Broke Agent Media)
I've been using Virtual Assistants for years throughout all of my companies. Once we found Virtudesk the process got even easier and allowed us to scale out our hiring. Highly skilled and accountable professionals. 100% recommend!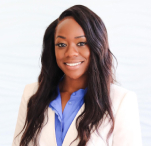 Rebecca Julianna James
Realtor / Content Creator
Before getting started with Virtudesk I had my doubts that they would find what I was looking for. I needed a very particular person to add to my team and let me tell you I am highly pleased! My virtual assistant Myril is the best! I am excited to grow my socialmedia accounts with her. Thank you Virtudesk!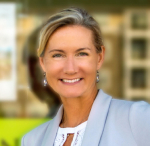 Chelsea Erickson
Realtor La Belle RE Group
I am very happy with the assistance Virtudesk is providing for my real estate business. This is a newer position for my company and we are working through the creation and efficiency.
Share via Facebook
Share via Twitter
Share via LinkedIn
Share via Pinterest
Send via E-Mail