Empowering Your Business To Grow this Spring
Mar 22, 2019
Empowering Your Business To Grow this Spring
Spring is a symbol of abundance. We often see it as a sign of a new beginning, restoration, transformation, and growth. For modern entrepreneurs, this also calls for new businesses and potential assets to expand and venture on new ideas. With this in mind, the bigger picture becomes clear that this entails more work. This is where Virtual Assistants come in.
Given that spring season to most, is the perfect time of the year to go out, have fun and be on a tour- this is also the best season for clients to go out and seek for services that entrepreneurs provide. That being said, it also has a lot of going on for entrepreneurs as this is the time of the year knowing that clients are all over the place. We would like to do as much given what this season has to offer but we are afraid that getting as much could get out of hand. As everything gets out of hand, it puts a stain in your brand that might affect your business in the long run. But why not get a Virtual Assistant?
How Are Virtual Assistants Important During Spring?
Given the opportunity of what the spring season can present for your business, this will also mean a handful of workload. Having a VA is important at times like this as it'll give you the leverage of the workforce you need as you expand and cultivate your business during the season. You have to admit that as an entrepreneur, on a daily basis, time is always a luxury that you don't have and these are the times where an extra help can go far for you and your business.
Having a VA can let you focus on your business' core tasks and allows your Virtual Assistant to deal with the mundane tasks. But what else can a VA do for you? Here are some ideas on how a VA can assist you this Spring Season:
Marketing Ads
Transaction Coordination
Inside Sales Associate

(Calling Potential Leads)

Document Control
Proficient Clerical Tasks
Setting Appointments
These are some of the tasks a VA can do which, most successful entrepreneurs are already taking advantage of.
Virtudesk provides the most qualified VAs to our clients. Aside from their skillset, their unparalleled work ethic and attention to detail is something that is impeccable and cost-efficient. Also, you no longer have to worry about their schedule because flexibility is one of the key leverages of hiring a Virtual Assistant and you can have them as long as you require.
The best thing about having a VA is that they will not just be your Virtual Assistant rather, be a committed partner in ensuring the success of your business.
Meet our Most Trusted
Partners & Clients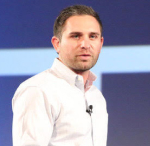 Byron Lazine
Co-Founding Chief-of-Operations at BAM (Broke Agent Media)
I've been using Virtual Assistants for years throughout all of my companies. Once we found Virtudesk the process got even easier and allowed us to scale out our hiring. Highly skilled and accountable professionals. 100% recommend!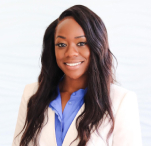 Rebecca Julianna James
Realtor / Content Creator
Before getting started with Virtudesk I had my doubts that they would find what I was looking for. I needed a very particular person to add to my team and let me tell you I am highly pleased! My virtual assistant Myril is the best! I am excited to grow my socialmedia accounts with her. Thank you Virtudesk!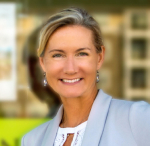 Chelsea Erickson
Realtor La Belle RE Group
I am very happy with the assistance Virtudesk is providing for my real estate business. This is a newer position for my company and we are working through the creation and efficiency.
Share via Facebook
Share via Twitter
Share via LinkedIn
Share via Pinterest
Send via E-Mail