Ways To Having An Effective Business Budgeting
Jul 20, 2018
Ways To Having An Effective Business Budgeting
Business Budgeting is the process of creating detailed financial statements by referencing business targets over actual results within a specified period of time. For what it is worth, people understand the value of creating a budget. Even more for business owners. The process of creating a budget for a business involves contingency plans that spans through basic operational costs all the way up to production billables and non-revenue operating manpower. In so many cases of financial challenges of a business owner, one way to save your people and to keep the actual business running would be through an effective business budget plan that could course through months or over a year.
So you ask, how do I exactly do this? Well, allow us to help you. Below is a list on ways to have an effective business budget.
Forecast Your Billables With Possible Extra Expenditures
One of the biggest mistakes when creating a budget is to not foresee possible additional costs during the actual operation. The budget gets pushed to the limits and without contingencies. Overestimate your budget and consider all factors that may result to additional company expenditures.
Review Your Budget
This is an essential part of the budgeting process. Reviewing the budget allotted on all areas can be an opportunity for you to look where you can cut costs. In the same way, doing this process allows you where you can allot your resources more to gain more revenues for your business. You can consider this as a guide to help you stay in control of your business.
Create Business Budgeting Goals
The data you track gives you the ability to create financial goals for your business. You can be as flexible as you can and project your goals based on historical data. You can evaluate your sales to measure expense reports and tangible returns simultaneously.
Create Good Systems
Tracking your business expenses is the basic ruling when making a business budget plan. Finding a way to sort these should also be a part of your plan. Data Collection and Presentation should be dynamic enough to accommodate new inputs and should be readily available for analysis. Some business owners do this by hiring providers while others use a software that can get the job done for them. Overall, there are many small steps you can take each day that either support your financial success or detracts you from it. You need to identify what works for you and your business and let go of those that stops you from achieving success. Good budgeting practices lead to a better and stronger business. If you think you have done all things you can to mitigate the situation and still fails to do it on your own, get some help. Hire an expert and let them walk you through on how you can have the most effective business budget plan.
Meet our Most Trusted
Partners & Clients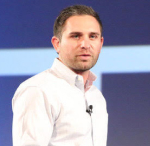 Byron Lazine
Co-Founding Chief-of-Operations at BAM (Broke Agent Media)
I've been using Virtual Assistants for years throughout all of my companies. Once we found Virtudesk the process got even easier and allowed us to scale out our hiring. Highly skilled and accountable professionals. 100% recommend!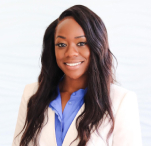 Rebecca Julianna James
Realtor / Content Creator
Before getting started with Virtudesk I had my doubts that they would find what I was looking for. I needed a very particular person to add to my team and let me tell you I am highly pleased! My virtual assistant Myril is the best! I am excited to grow my socialmedia accounts with her. Thank you Virtudesk!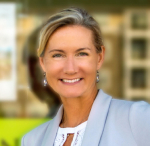 Chelsea Erickson
Realtor La Belle RE Group
I am very happy with the assistance Virtudesk is providing for my real estate business. This is a newer position for my company and we are working through the creation and efficiency.
Share via Facebook
Share via Twitter
Share via LinkedIn
Share via Pinterest
Send via E-Mail