Delegating Operations Management to a Virtual Assistant
Aug 13, 2021
Delegating Operations Management to a Virtual Assistant
Apart from the cost savings and added productivity of having a virtual assistant, another benefit is that you can train them to fill productivity gaps in your business. That includes operations management or running your business operations.
Read on to find out how an operations management virtual assistant can help position your business for the growth and success that you want to achieve.
Watch: How To Run An Operation - The Power of Leverage by Virtudesk
Operations Management: Defined
Operations management refers to the facilitation of transforming your resources and processes into output as efficiently as possible. This is the part of the business that optimizes your assets to maximize profit.
Your operations manager works closely with you to find the best use of your business resources.
They then execute the strategies they've come up with and continuously work on finding the best ways to give you the highest possible return on your investment. They can do this themselves or with a team of specialists.
How to Run Operations with a Virtual Assistant
A virtual assistant typically engages in administrative, marketing, prospecting, and business development tasks for their clients. If you wish to have a virtual assistant run your business operations, here are the steps you can take.
Outline the Job Duties
An important part of finding the right person to do this task for you is to outline the tasks and goals that you want them to accomplish. This will become your guide in creating a job post, as well as theirs in matching their skills to answer your demand.
Publish this with as much detail as possible so applicants can tell you which ones they can do best for you, and which ones you may have to train them further.
This also helps you find the right talent: someone who knows what to do with your top priority tasks and is capable of eventually fulfilling the rest.
Read: 4 Steps to Write a Virtual Assistant Job Description
Find the Talent
The next step is for you to find the talent. You can let others know about your needs through job search sites like Fiverr, Upwork, and Facebook groups.
This way, freelance virtual assistants can let you know of the services they can provide for your needs. Another way is to go around your network and find someone who uses VAs or knows one, and get in touch with them.
A smart entrepreneur who values the use of their time can approach a VA provider like Virtudesk. We provide highly trained virtual assistants equipped with the necessary skills, a team of coaches, management software, and time-block availability to respond to your degree of need for talent.
Keep Everybody In Line
Once you've found the virtual assistant for your business operations, find a way to implement accountability for everyone. For most, this entails using a task management tool like ClickUp, Monday, or Asana.
Task management programs allow you and anyone in your organization to plot tasks, manage deadlines, track progress, and more. This is very useful in collaborative dynamics like the one between you and your operations virtual assistant.
Here at Virtudesk, we also equip our VAs with a time-tracking system to further encourage efficiency and accountability with both clients and their virtual assistants.
Watch: Mock Interview of a Project Manager Virtual Assistant
Build a Knowledge Base
To also enhance your working dynamic with your operations VA, build a knowledge base that has everything you need to run your business.
Remote workers like virtual assistants respond very well to having a database for all the information they need regarding their client's needs. This also lets you collect the processes they've implemented once they've started optimizing your process.
You'll get to understand how and why such processes make your operations more efficient, and create a back and forth in continuously improving your processes.
Cloud-based services like Dropbox and Google Drive are your best friends in this part of your journey. As you grow your business, your knowledge base will also expand and become a resource center for newer members of your organization.
Record your Zoom training sessions and Skype strategy calls too! You never know when that might come in handy.
Communicate Regularly
Even when you're not outsourcing your operations, you need to communicate with your team regularly. This makes sure that everyone is always on the same page, and gives an opportunity to get real-time feedback and answers to questions.
Virtual assistants are proficient in working with this kind of system. Use Skype, Microsoft Teams, Gmail, Zoom, or other video conferencing and voice over internet protocol (VoIP) service you find best.
Set the Right Tone
Finally, your next step as the organization's leader is to take a step back and let your VA do the work. The point of delegating your operations management to a virtual assistant is so that you can focus on the more important tasks.
Set the right tone and let your VA know that you trust them so they can flourish in the work. "You should trust yourself enough to know that you hired the right person," Tristan Ahumada, CEO of Lab Coat Agents, says in The Power of Leverage.
This becomes the foundation of a great work environment that will also empower future members of your business.
Read: Empowering a Virtual Assistant To Achieve Your Business Goal
Delegating Operations Management to a Virtual Assistant
Virtual assistants are also capable of running business operations for their clients. All you need to do is outline exactly what you want and take the time to find the right talent.
Your business needs you to find and train the perfect fit for your company when you're involved with the recruiting process. Take care of this part of the process so you find someone who will free you up from tasks and let you focus on the bigger tasks your business needs you for.
If you're interested in growing your business with the help of virtual assistants, fill out this form and someone from our team of consultants will get in touch with you.
More Articles From Virtudesk:
Meet our Most Trusted
Partners & Clients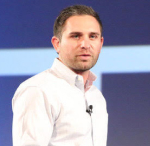 Byron Lazine
Co-Founding Chief-of-Operations at BAM (Broke Agent Media)
I've been using Virtual Assistants for years throughout all of my companies. Once we found Virtudesk the process got even easier and allowed us to scale out our hiring. Highly skilled and accountable professionals. 100% recommend!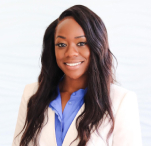 Rebecca Julianna James
Realtor / Content Creator
Before getting started with Virtudesk I had my doubts that they would find what I was looking for. I needed a very particular person to add to my team and let me tell you I am highly pleased! My virtual assistant Myril is the best! I am excited to grow my socialmedia accounts with her. Thank you Virtudesk!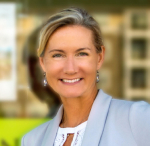 Chelsea Erickson
Realtor La Belle RE Group
I am very happy with the assistance Virtudesk is providing for my real estate business. This is a newer position for my company and we are working through the creation and efficiency.
Share via Facebook
Share via Twitter
Share via LinkedIn
Share via Pinterest
Send via E-Mail