Creating A Positive Experience To Keep Your Clients
Jan 5, 2019
Creating A Positive Experience To Keep Your Clients
In todays emerging consumer market, there's a huge percentage of businesses who offers the same service to consumers. However, the definitive factor between these businesses would be the experience they get when they do business with you. Excellent customer service defines not just your business but also your brand. Excellent customer service is one crucial aspect of the business that defines your brand over your competitors. Providing quality customer service is the key for you to keep your clients and to gain their trust and loyalty. The way your clients feel when they do business with you matters. We have listed a few tips on customer service etiquette that can help you up your customer experience game.
Make every customer interaction positive.
Interacting with clients is a daily routine when you have a business. On a daily basis, you interact with different clients to provide them with the best service your business could offer. Client interaction is a gateway for you to establish a good relationship and a great customer experience. To create a positive experience means giving a great experience when making business with you or when taking advantage of your services. Being able to listen to their needs and responding appropriately is a great way to create a positive experience. Another way to create a positive experience is by addressing your clients by their first name. This might be a little too basic however, this plays a huge part in creating that positive experience with your clients. In the psychological perspective of sales, when you use the name of your client during your interaction with them, it triggers their sub-conscious and gives them this impression of a positive experience. It also helps in getting their attention especially in moments where you are trying to pitch your latest service or product. It sets the tone between you and your client and it relieves the idea that this is just a business transaction. Remember that a positive experience can create a lasting impression.
Keep your clients informed
Transparency is essential in the customer service paradigm. Keeping your clients informed and updated with information related to the service they took advantage creates a positive experience. Touch-base with them with the status of their service or if there would be any changes with the services they took advantage of. It is also a good thing to update your clients for any changes with the your business structure such as pricing and for new services that you might have. Not only is this a great way to establish good communication but also, this can be a great marketing strategy to market your new services.
Learn how to handle difficult customers and stay professional no matter what
Handling difficult clients is not a new thing to any business. Ultimately, learning how to deal with difficult clients is a must for any business owner as this is a normal business circumstance. Being able to listen and empathize with your clients create a positive experience out of a negative experience. For example, if your client complains about your service and demands for a refund, ideally you should know how to listen and look for facts on their negative experience and from those, try to create a positive experience for them by assuring that you will work on it and provide them with a solution. This generally gives your client an ease and creates a positive experience.
Make your clients feel valued
This may seem to be an underrated advise however, this is paramount to creating a positive experience. Making your clients feel valued comes in many forms - giving gifts or even by a simple thank you. This goes a long way and shows your clients that you value them not just for the business but also as an individual. We, human beings, are emotional creatures and with people showing us compassion makes us feel valued - same as with your clients. They are not just a customer but also a committed partner to the success of your business.
Meet our Most Trusted
Partners & Clients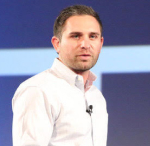 Byron Lazine
Co-Founding Chief-of-Operations at BAM (Broke Agent Media)
I've been using Virtual Assistants for years throughout all of my companies. Once we found Virtudesk the process got even easier and allowed us to scale out our hiring. Highly skilled and accountable professionals. 100% recommend!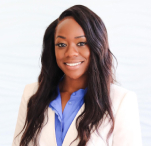 Rebecca Julianna James
Realtor / Content Creator
Before getting started with Virtudesk I had my doubts that they would find what I was looking for. I needed a very particular person to add to my team and let me tell you I am highly pleased! My virtual assistant Myril is the best! I am excited to grow my socialmedia accounts with her. Thank you Virtudesk!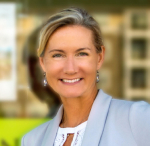 Chelsea Erickson
Realtor La Belle RE Group
I am very happy with the assistance Virtudesk is providing for my real estate business. This is a newer position for my company and we are working through the creation and efficiency.
Share via Facebook
Share via Twitter
Share via LinkedIn
Share via Pinterest
Send via E-Mail