What Business Owners Should Know About Branding
Jul 13, 2018
What Business Owners Should Know About Branding
Branding is the process of
creating a name
and an image for a product or service to establish a significant presence in the market. It is regarded as the core foundation of everything that a company believes in. Branding is no less than a critical matter when all things considered. It spans so much more than what people know about marketing, client relations, and the company's organizational ethics. We have discussed about the different strategies of marketing and all other topics relating to your business' success. Let us now help you on the things you should know about branding and how you can use it to leverage your business.
Branding Is All About The Experience It Gives
Perception about the brand is everything. It gives significance from how the logo design was made, up to how the color palettes were chosen. It also speaks to your community across all platforms and provides the experience to all the people who sees it. So of course, define your experiences and make it your common ground.
Your Branding Is Your Most Powerful Emotional Connection Tool
In all forms of marketing, targeting the emotional connection of your consumers through your brand can lead to the success of your business.
Your branding also tells a story and reaches people through an emotional connection.
And because of this, people would more likely to create a decision on choosing your product over others because they believe on what your brand stands for.
Your Branding Is Your Identity
Your brand is your identity. It is who you are. Its advocacy lies on the meaning and representation of your brand. How you are known becomes your stamp of your recognition. All things that identifies your company is how your target market will remember your company. If people trusts your brand, then they will eventually trust your product and your services. The survival and longevity of your brand determines the success of your company.
Your Branding Is Your Legacy
Your brand is your promise to your customer. It also sets all the expectations from who you are, who you want to be and who you want people to know your company. Your business will always be a subject to lasting recognition as to how people will perceive you and your brand. Your brand will be your legacy.
Conclusion:
Overall, we have come up with a conclusion that your brand encompasses all the complexities of marketing strategies. Branding also represents everything you believe in and what you want your company to achieve. It is how you want people to remember you and your company name. It is an asset with the highest value a company will ever have.
Meet our Most Trusted
Partners & Clients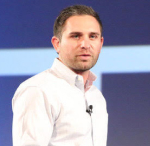 Byron Lazine
Co-Founding Chief-of-Operations at BAM (Broke Agent Media)
I've been using Virtual Assistants for years throughout all of my companies. Once we found Virtudesk the process got even easier and allowed us to scale out our hiring. Highly skilled and accountable professionals. 100% recommend!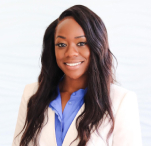 Rebecca Julianna James
Realtor / Content Creator
Before getting started with Virtudesk I had my doubts that they would find what I was looking for. I needed a very particular person to add to my team and let me tell you I am highly pleased! My virtual assistant Myril is the best! I am excited to grow my socialmedia accounts with her. Thank you Virtudesk!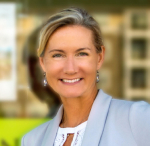 Chelsea Erickson
Realtor La Belle RE Group
I am very happy with the assistance Virtudesk is providing for my real estate business. This is a newer position for my company and we are working through the creation and efficiency.
Share via Facebook
Share via Twitter
Share via LinkedIn
Share via Pinterest
Send via E-Mail