Alternative Ways to Thrive Your Business Brand
May 9, 2018
Alternative Ways to Thrive Your Business Brand
Common marketing strategies include Print Ads, broadcast advertising, direct mailing, and etc. Eventually, most marketing specialists learned how to utilize Social Media to market their business. But because of the ever-changing aspect of technology, they were able to think and come up with alternative ways to thrive their business brand.
You might be wondering what other ways you can do for you to reach and keep your clients. It is through emotional connection. Creating an emotional connection with clients does matter.
Listed below the alternative ways to thrive your business brand:
Telling Your Clients What Your Business Stand For
What separates an ordinary entrepreneur from a successful entrepreneur is their mindset. An ordinary entrepreneur will think of how their business would be able to earn faster and easier. On the other hand, a successful entrepreneur will think of customer satisfaction and show care first before they could earn.
Every business' main goal is to make a profit. That's not a secret. However, all successful entrepreneurs will agree that it's not just about the money, it's about helping your clients, showing them that you care and keeping them. That's the time, money will follow.
Same as with prestigious beauty pageants like Miss Earth; their tagline is "Beauty for a cause". The organization lets the people know the things they are doing in order to protect the environment. Same in the business world, if your business cares about something, make sure that you let your clients know what you are doing to increase your business' brand awareness. Having a purpose before making a profit is a must.
Sharing Stories About Your 'RIGHT' Employees
The most important investment any business can make are the employees.
As Jim Collins, Harvard Business Review, says: "The old saying 'People are your most important asset' is wrong. The RIGHT people are your most important asset."
Your employees determine the whole client experience. Logically, if you do good, you win, if not, you lose. There is no perfect employee, indeed. However, selecting the right people with different skills, style or personalities and that fit your company's core values and culture will make such a big difference.
Let your clients or audience know more about your employees by giving proper credits for their hard work and a job well done. Let your audience see the people behind your business' success.
A good idea, moving forward, is asking your Virtual Assistant who has expertise in Social Media to share work-related posts of your employees. In addition, ensure to include their photos. By doing this, it will help build a bond with your clients and increase brand awareness.
Inspiring Your Clients Thru Your Website's "About Us" Page
One of the most important elements on each company's site is the "About Us" page. The main purpose of this page on your website is to provide information about your business such as vision and mission, short and long-term goals, who your company serves, and how long has it been around. It will help you tell your audience what you do and even build rapport that will possibly turn them into a client.
So how can this page help your business? When you have a great and inspiring story about your product and/or service, this is going to be the main building block for growing your business. Make sure to have one where you can utilize your story.
Utilizing Clients Feedbacks
One of the most credible forms and powerful way of advertising your business is thru word-of-mouth. Wikipedia defines word of mouth or viva voce, as the passing of information from person to person by oral communication, which could be as simple as telling someone the time of day.
Most people who experience something far beyond what was expected, feel confident enough in a product or service to recommend it. Make it a habit to ask satisfied clients for feedbacks. You may ask them also to post it on their social media pages and/or better to your website in 'Testimonials' Page.
Creating a 'Testimonial' Page is another great way to exhibit your clients' feedback. And it will also help your businesses brand.
Meet our Most Trusted
Partners & Clients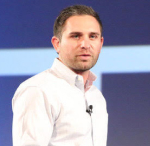 Byron Lazine
Co-Founding Chief-of-Operations at BAM (Broke Agent Media)
I've been using Virtual Assistants for years throughout all of my companies. Once we found Virtudesk the process got even easier and allowed us to scale out our hiring. Highly skilled and accountable professionals. 100% recommend!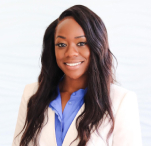 Rebecca Julianna James
Realtor / Content Creator
Before getting started with Virtudesk I had my doubts that they would find what I was looking for. I needed a very particular person to add to my team and let me tell you I am highly pleased! My virtual assistant Myril is the best! I am excited to grow my socialmedia accounts with her. Thank you Virtudesk!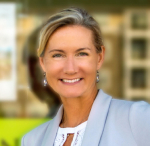 Chelsea Erickson
Realtor La Belle RE Group
I am very happy with the assistance Virtudesk is providing for my real estate business. This is a newer position for my company and we are working through the creation and efficiency.
Share via Facebook
Share via Twitter
Share via LinkedIn
Share via Pinterest
Send via E-Mail