7 Tasks an Insurance Virtual Assistant Can Do For You
Sep 1, 2021
7 Tasks an Insurance Virtual Assistant Can Do For You
As entrepreneurs, insurance agents should also consider the benefit of hiring virtual assistants. An insurance virtual assistant makes sure your business doesn't suffer from you doing paperwork instead of making connections and creating new business.
They free you up from clerical work and let you focus on client-facing tasks that lead to closing more deals. Interested? Find out in this blog what tasks you can delegate to a remote assistant in the insurance industry.
What is an Insurance Virtual Assistant
An insurance virtual assistant is a remote professional who performs tasks for your agency. Virtual assistants are popular for marketing, administrative and prospecting services.
In the insurance industry, they can perform similar tasks for you. You also have the option to train them further in tasks specific to your company. That way, they are able to extend their assistance to more areas of your business.
Preparing to Hire a Virtual Assistant for Your Insurance Agency
Before hiring a virtual assistant for your insurance agency, you should make some preparations. This helps make sure you will only encounter the necessary trouble during training and while working.
Understand the Process
Understand the process through which your business operates. Make sure you are able to explain this clearly to someone who is unfamiliar with your industry.
This step helps you prepare a detailed task list for your job ad and an efficient training regimen. That would be one that covers all the skills and knowledge a virtual assistant needs to help your business grow.
Access to Constant Communication
As you'll be working with a remote contributor, communication will be key to having a smooth working dynamic. Make sure you have the right communication tools to stay in touch with everyone.
You can use tools like Skype, Messenger, or Whatsapp for instant messaging. This can effectively replace the habit of passing a sticky note in the office.
For team conferencing, you have apps like Zoom, Teams, and Meets. Use these to have regular team meetings with your virtual assistant.
Data Protection Software
This one can also be applied to the rest of your company. Make sure you have the necessary security protocol for sensitive information.
The insurance industry is familiar with cyber attacks for the personal information they routinely handle. Ekran System and Trend Micro are known cybersecurity providers that work with insurance agencies.
Know What Tasks You Want to Delegate
Prepare a checklist of the daily and weekly tasks you want your virtual assistant to accomplish. Determine their short-term and long-term objectives.
This is possibly the best way you can set expectations for yourself and your virtual assistant. The next section lists common tasks you can delegate to an insurance agency virtual assistant.
Insurance Virtual Assistant Tasks
To help you figure out which tasks you can actually delegate to a virtual assistant, here's a list of functions that would take up your time if done all by yourself.
Maximize your CRM / AMS
Your insurance virtual assistant can help you maximize the client relationship management or associate management system tool that your agency uses.
Especially if this is a tool you're paying a lot of money for, it's definitely worth having someone who learns and knows the ins and outs of it. This saves you from spending on something your current platform may already have.
It also gives you insight as to what other tools your company needs to address, like possible gaps your current system has.
Lead Management and Organization
Organizational skills are valuable to every industry. Especially in one where sensitive information is a norm, it's best to work in an organized manner.
This is still an added task, though. Have someone attend to your leads, classifying and organizing them every day. This will save you a lot of trouble, including time as it lets you work faster and more efficiently.
Especially when there's a need to follow up, send emails, or execute other lead nurturing activities you have.
Email Management and Marketing
Your insurance virtual assistant can also be tasked with managing your inbox. This way, you have a discerning eye to filter your emails exactly the way you want.
Not just that, but you can have them attend to simple matters like inquiries, helping you do more for your business without sacrificing more of your time.
At the same time, you can also assign them some simple email marketing efforts on Mailchimp. Again, helping you grow your business without having you do all the work.
Internal Quote Preparation
Sometimes prospects request very specific quotations. The best way to address that, of course, is to give them the information they need.
As a business owner or an agent yourself, it may take too much time to respond to multiple quote requests. Delegate this task to a virtual assistant so you can go and do what you do best, which is create business for your company.
Virtual Reception Service
If you're already using an internet telephone service like Skype, your virtual assistant can also be a virtual receptionist for your business.
Give them scripts and processes so they can handle your calls for you. It may be as simple as handling an inquiry or scheduling an appointment, but this function increases your chances of finding new clients.
You may even set up a simple customer service process for them in the event that they receive such calls. These are simple things that could impact your overall client retention program.
Team Concierge
Your entire team can also enjoy having a reliable channel to your virtual assistant. Arrange a system where your virtual assistant can also provide help to the rest of your team.
It may be a simple question or a request for a policy change. It can even be as tough as having an underwriter ready for a warm transfer. The point is, these are processes that otherwise take up a lot of your time.
Delegating these small, tedious tasks gives insurance agents more opportunities to find and attend to more clients.
Calling Leads
All businesses need to call leads for updates, follow-ups, and relevant broadcasts. This vital, yet tedious function of your business can also be delegated to your virtual assistant.
You'll find it more efficient to let them do this while they manage and organize your leads. What's left for you or your agents to do then, is to transact with hot leads and close deals.
Do you already see the productivity and efficiency benefits of having a virtual assistant for your insurance agency?
Bottomline
As a bonus, if you manage to find a licensed insurance virtual assistant, you can also task them with processing payments, issuing new policies, and even providing coverage advice to your clients.
That's cost savings, productivity, and a better customer experience for your business. Take administrative tasks and more off your list and start operating your business more efficiently with a virtual assistant.
If you are interested in optimizing your insurance agency with the help of a professional virtual assistant, fill out this form and someone from our team of consultants will get in touch with you.
More Articles From Virtudesk:
Meet our Most Trusted
Partners & Clients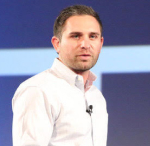 Byron Lazine
Co-Founding Chief-of-Operations at BAM (Broke Agent Media)
I've been using Virtual Assistants for years throughout all of my companies. Once we found Virtudesk the process got even easier and allowed us to scale out our hiring. Highly skilled and accountable professionals. 100% recommend!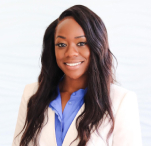 Rebecca Julianna James
Realtor / Content Creator
Before getting started with Virtudesk I had my doubts that they would find what I was looking for. I needed a very particular person to add to my team and let me tell you I am highly pleased! My virtual assistant Myril is the best! I am excited to grow my socialmedia accounts with her. Thank you Virtudesk!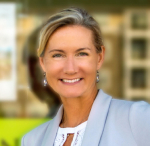 Chelsea Erickson
Realtor La Belle RE Group
I am very happy with the assistance Virtudesk is providing for my real estate business. This is a newer position for my company and we are working through the creation and efficiency.
Share via Facebook
Share via Twitter
Share via LinkedIn
Share via Pinterest
Send via E-Mail