6 Sales Performance Metrics You Should Be Watching
Sep 30, 2021
6 Sales Performance Metrics You Should Be Watching
There are a lot of sales performance metrics you could observe for your business's growth and development. Business metrics give us insight into the current progress of sales, marketing, recruitment, or any other team.
In this article, we list down six sales performance metrics that lead to effective changes for the growth of your business.
Lead Velocity Rate
Measuring the velocity rate for qualified leads provides entrepreneurs with a more accurate approach to predicting future revenue. Tracking this metric requires your team to measure the growth of qualified leads on a month-to-month basis.
By following the growth rate of leads more likely to convert, you are able to get a more accurate forecast of your business's growth.
Determining how fast your sales-qualified leads (SQL) are currently growing sets a more realistic expectation for everyone in your business. You can use this to have a more realistic target annual growth rate. From there, you can tweak some parts of your strategy for contingencies, and possibly influence your current growth rate to increase.
Lead velocity rate can be calculated as follows: [(current month's SQL - previous month's SQL) / previous month's SQL] x 100
Sales Cycle Leakage
Your sales cycle leakage tells you which part of the sales funnel your prospects most often drop out of. From this metric, you can address the factors that ultimately lead to your customers disengaging from your sales funnel.
You can then make the necessary adjustments to make sure your customers stay until the end, and again as they decide to make a repeat purchase.
The sales cycle leakage metric helps you make more strategies that accurately address issues in your funnel. Accuracy is important so that you can make realistic projections and targets for the rest of your sales teams. This metric also helps you increase your closing rates and other sales performance metrics you may already be following.
Revenue per Lead
Revenue per Lead is closely related to monitoring average order size. This metric can reveal performance concerns in various aspects of your business. In this case, we're recommending you use revenue per lead by channel.
Tracking this metric by channel lets you identify the best sources of revenue for your reps. You can then create a plan that nurtures those channels and trains your sales team to provide the best service to leads from those channels.
This is also a great opportunity to observe which channel has the most retained client base and include that in your action plan. This metric can also guide you as to whether you need another sales rep hire as more leads need attention.
Revenue per lead is determined by dividing total revenue by the total number of leads.
Database Growth Rate
Apart from contacting leads and taking them along your sales funnel, your sales team is also responsible for growing their database. This means your reps should have collective and individual strategies to increase the number of people in their database.
Tracking this metric is important because it directly affects your sales activity metric. Basically, the more leads you have, the higher your chances are of finding your next customers.
This is something that can easily be overlooked. Tracking this metric can also help you discover the best way your agents are getting more sales leads. You can have them share their methods with each other to further equip the rest of the team with the right skills for growing their database.
You can measure your database growth rate with this formula: (new number of contacts - previous number of contacts) / previous number of contacts
Share of Wallet
Share of wallet is another key metric your agents should be tracking. This metric is about the budget each customer spends on services or products that are similar or complementary to yours. Your reps should be able to find out how much of that budget goes into your business.
This metric can be used to find out who your competitors are for your customer's budget. From there, you can create more value for your customers so that you can gain full benefit from that budget.
Your end goal is to have your customers rely on your relationship for solutions to their problems. If you can provide a valuable solution for your customers, you can also get more value from each of your customers. Essentially, this metric can help you discover how your business can increase the average order size metric.
Share of wallet can be determined by dividing the customer's order size by their total budget.
Referrals and Testimonials
Tracking referrals and testimonials for your agents offers multiple benefits. First, it provides insight into the level of service your agents are providing your clients.
Client feedback is a great way to make sure that your customers are satisfied with their experience. It's also an opportunity to find out which parts of the journey they think could be improved.
Another benefit of tracking referrals is that it lets you know if you can anticipate more value from one customer. Referrals make a great channel for revenue generation. It gives you the same revenue as a newly acquired customer, but without the acquisition cost of finding someone with no referral.
Sales Performance Metrics You Should Be Watching
There are a lot of other sales performance metrics you can use in strategic business planning. What's important is that you know what it can and cannot measure. Virtudesk offers the services of Inside Sales Agents or Prospecting Virtual Assistants if your team needs more players.
We also have Administrative Virtual Assistants if you need help in measuring your performance indicators, preparing reports, and overall task assistance.
If you're interested in improving your sales metrics with the help of virtual assistants, fill out this form, and one of our consultants will reach out to you.
More Articles From Virtudesk:
Meet our Most Trusted
Partners & Clients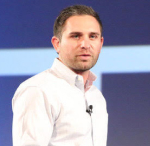 Byron Lazine
Co-Founding Chief-of-Operations at BAM (Broke Agent Media)
I've been using Virtual Assistants for years throughout all of my companies. Once we found Virtudesk the process got even easier and allowed us to scale out our hiring. Highly skilled and accountable professionals. 100% recommend!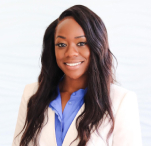 Rebecca Julianna James
Realtor / Content Creator
Before getting started with Virtudesk I had my doubts that they would find what I was looking for. I needed a very particular person to add to my team and let me tell you I am highly pleased! My virtual assistant Myril is the best! I am excited to grow my socialmedia accounts with her. Thank you Virtudesk!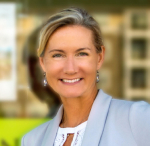 Chelsea Erickson
Realtor La Belle RE Group
I am very happy with the assistance Virtudesk is providing for my real estate business. This is a newer position for my company and we are working through the creation and efficiency.
Share via Facebook
Share via Twitter
Share via LinkedIn
Share via Pinterest
Send via E-Mail